---
---
███████████████████████████████████████████████████████████████████████
---
---
[img]circular%20picture%20here.[/img]
quote or something if you'd like

x

[color=thought hex] here[/color]
---
---
███████████████████████████████████████████████████████████████████████
---
---
N A M E
Iskra Besira Krum

N I C K N A M E (S)
Iz | sometimes | by friends | likes
The Durmstrang Ditcher/Deserter/etc. | seldom | by various | doesn't mind | in reference to her leaving Durmstrang in her second year to come to Hogwarts

A G E
seventeen

Y E A R
seventh

S E X U A L I T Y
bisexual , biromantic

B L O O D S T A T U S
pureblood

H O U S E
slytherin

H E X
#8CAE86
---
---
███████████████████████████████████████████████████████████████████████
---
---

S T Y L E
x

xx

x

xx

x

xx

x

xx

x

xx

x

H E I G H T & W E I G H T
5'10"

A P P E A R A N C E


there is a reason that her father has been voted Witch Weekly's Sexiest Wizard Alive more than any other wizard celebrity (a total of six times), and her mother was so in demand during her modelling years; they are both stunningly attractive people. Thus it should be no surprise that biology has endowed their daughter with the same conventionally 'beautiful' features. Strong angular features such as her sharp jaw and wide forehead are softened by engaging, olive green eyes which she often enhances with high-end cosmetic products. With her mother and father standing at 5'10 and 6'2", respectively, Iskra's own tallness comes without surprise, as does her naturally slender frame, although she enhances the latter with her exercise through quidditch and running. Her dark chocolate locks falls to her mid-upper arm, and she has a tattoo of a moon on her right shoulder blade that changes with the moon phases, as well as a dandelion on her left wrist that can be blown, scattering the seeds across her arm to gradually fade as said seeds are replaced. The tattoos are frowned upon at Hogwarts, but she can always charm them when she needs to. Besides, they're nothing compared to the ink that decorates her father's body.
---
---
███████████████████████████████████████████████████████████████████████
---
---
L I K E S
Iskra is rather easy to please. Give her chocolate, and she'll already warm to you, feed her ego through compliments, and she'll fawn even when she knows that they are pure lip service. Perhaps it's worrying, just how much she enjoys the more martial side of magic, as is shown through her love of duelling. Perhaps she wouldn't like it so much if she wasn't so used to winning, being easily one of if not the most skilled dueller in her year. Self-centered as she can be, Iskra is extremely protective of her sister, to the point that said duelling abilities hve become almost a warning to anyone who may upset the younger Krum girl. She is a troublemaker at heart, and loves pranks and defying authority almost as much as she loves the attention it brings her. Indeed her father's daughter, Iskra feels no more alive than when she is flying and playing quidditch.

D I S L I K E S
like the majority of Hogwarts students, history of magic, muggle studies and ancient runes bore her to no end, although, to be fair bookwork in general is something she tends to find extremely tedious, and she avoids studying in favour of slacking off and 'winging it'. As someone devoted to having 'a good time', she finds stick-in-the-mud's pretty dull company, and she is more likely to make fun of rules and authority than obey them. As far as Iskra being bored is a special kind of torture, and one that she is in constant escape of through her adventurous behaviour. As troublesome as she may be, however, Iskra has little patience for bullies and bigots, and will happily hex anyone and everyone who acts in a way that is just a touch to unpleasant for her to accept ('two wrongs' do indeed 'make a right', as far as Iskra is concerned).

---
---
███████████████████████████████████████████████████████████████████████
---
---

[img]img%20or%20gif[/img]
P E R S O N A L I T Y
Celebrity status is not especially new to some of the students of Hogwarts. Currently attending the school are the sires of some of the wizarding world's most famous. However, fame comes in different forms, just as those who have it make their names in different ways. As the daughter of perhaps the most talented quidditch player in quidditch history (now retired and managing on of the top international quidditch teams, Bulgaria) and one of the most famously beautiful witches of modern history model-turned-fashion-tycoon, the fame is going to be a touch different to that the children of Harry Potter experience, and such a type of fame shows in Iskra's character. The long-lasting effects of the spotlight have left the girl with a confidence that seems to exude from her, and a resting 'smize' that is always prepared for any sneaking cameras. She has a natural charm and charisma to her that tends to attract people to her, even when they discover that her personality is sometimes a touch less likeable than her image gives credit.

For one thing, her confidence can sometimes be intimidating in its constance, and it also has a tendency to lean towards cockiness. She is seemingly fearless, quick to smirk in the face of attempted intimidation, never bowing her head or sacrificing her pride; not even when such a sacrifice would make everyone better off. Her ego isn't necessarily overwhelming or over the top, but it certainly takes priority over a good many things, and she is stubborn when it comes to relenquishing anything that may wind up making her look bad or harming her dignity. Fortunately, she seldom is put in such a position, because of that renowned Slytherin cunning that has her seemingly prepared for anything, always armed with a plan A, B and C, as well as a silver tongue to explain away any and all things that need to be. She doesn't leave messes, and covers her tracks like a true professional. This too, is useful, for, as someone infamous for her lack of respect for authority and her troublemaking ways, she is often assisted by her own intellect in avoiding punishment and escaping accountability. She'll talk about her endeavours to her classmates, of course, but she'll always make sure that any proof left behind is purely circumstantial, leaving her teachers in a constant state of I know she did it- but where's the proof?

She also reflects the typical Slytherin traits through her ambition and knack for leadership, the latter of which, however, she only seems to display when it really counts. She excels in guiding and leading, but only when she wants to, and her hatred for being told what to do by others has led her to a place where she avoids such responsibility out of a fear of appearing hypocritical. She isn't necessarily cold, however, and shows kindness and compassion to others, not unwilling to help a stranger. She's better at the whole 'cheering up' than the comforting, and often uses her personal methods as a way of helping others. This prime method being to avoid rather than face problems. She distracts those in distress, hey, instead of getting all upset over that, let's sneak into the forbidden forest! or to honeydukes! or raid the groundskeeper's office! (her sharp wit sometimes comes in use for this in forming jokes and making humorous comments, although it is more often used to fire quick and clever retorts) That, or she'll turn to her darker, more vindictive ways. Seeking revenge is not unfamiliar to her, and she turns quite frightening when seeking such retribution. She is one that neither forgives nor forgets, although she certainly does pretend to. However, it would be foolish to assume that bygones will be bygones with her, especially if what you have harmed is either her pride or those for whom she holds affection (she is very protective).

Her sympathy is not given generously, and she lacks her sister's knack for empathy, but she is far from stone-hearted. A talented occlumens, she hides her deeper feelings well, and consequently often makes herself appear infallible in even her most pained moments. She fears vulnerability and mockery, and thus has created a powerful image to hide behind that is only mostly legitimate. On the other hand, she was born with a talent for legilimency that has caused her to be scarily perceptive, to the point of being able to actually search the minds of those whom she wishes. She has since learned to do this with subtlety, and often uses it to achieve more mischievous ends, seeking out one's fears, worries and secrets without the need of a boggart (too much hassle), and tucking away such tidbits for future exploitation.
---
---
███████████████████████████████████████████████████████████████████████
---
---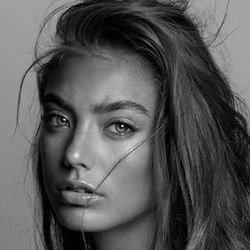 W A N D
yew, 12", dragon heartstring

P A T R O N U S
king cobra

F A M I L I A R
a horned owl named Spas

B R O O M
firebolt supremacy (a gift from her father, and currently the world's fastest broom)

T A L E N T S
duelling | dark magic | potions
legilimency | flying and quidditch
occlumency | apparition | dada
non-verbal magic

W E A K N E S S E S
charms | history of magic | divination
muggle studies | care of magical creatures
herbology | ancient runes

P A R E N T A G E
Victor Krum and Lala Krum (nee Angelov)