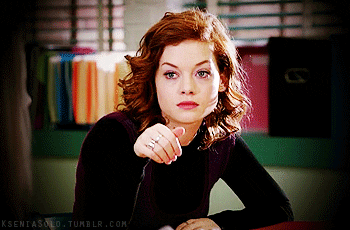 ---
n i c k n a m e s

;
⟿
Rosie, Red
b l o o d s t a t u s

;
⟿
Half-blood (muggleborn mother, pureblood father)
a g e & y e a r

;
⟿
17 (seventeen), 7th year
h o u s e

;
⟿
Slytherin
f a m i l y

;
⟿
Hermione Granger-Weasley (mother), Ronald Granger-Weasley (father), Hugo Granger-Weasley (brother), the Weasleys and the Potters
o r i e n t a t i o n

;
⟿
Pansexual
w a n d

;
⟿
13 inches, Willow wood, Pheonix feather core, reasonably springy
h e i g h t & w e i g h t

;
⟿
5'2", 119lb (54kg)
e y e s

;
⟿
Hazel
h a i r

;
⟿
Weasley red, and curly like her mother's. She occasionally color-charms it when bored (growing up around a metamorphmagus like Teddy made her eager to try new things with her appearance), or for an event, but she always goes back to her natural red.
s t y l e

;
⟿
In a word: inconsistent. Some days she puts not effort in, just tosses on her school robes and goes. Others, she uses a mix of muggle make-up and delicate wandwork to get dolled up for no reason. Either way, she tends toward pastels and the opposite; usually, that means lots of black. She hardly ever wears footwear without a sturdy heel, and loves tattoos but hasn't been brave enough (or attached to a design enough) to do anything permanent yet.
---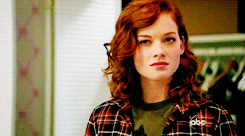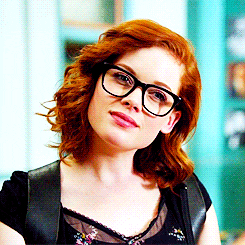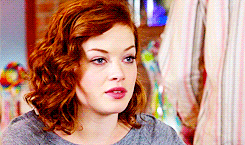 Rose has always been an obvious mix between her parents: sharp as a tack and studious, but also goofy in her younger years, which soon graduated to her being a full on prankster. There's no doubt that she is as loyal and stubborn as her ancestors, but there's also quite a lot that's... different about her. While the abundant Gryffindors of her family are fierce, their tempers tend to burn quick, while Rose's simmers deep inside her. She holds a mean grudge, especially against people who offend her family, particularly Albus and Hugo. She's ridiculously protective of them, even if she doesn't need to be; anyone who hurts them will likely regret it, but she's sneaky. She isn't going to explode all at once, throwing punches and kicking ass - not unless someone, somehow, caught her off guard with something huge. Instead, she takes her time, studies her victim, finds what they're afraid of, sniffs out their secrets. She throws hexes when no one's watching, when you least expect it, and very rarely gets caught. Half the time, she holds a grudge for so long, that if anyone were to find out it was her pulling all the pranks on them and making their lives miserable, they probably wouldn't be able to remember what they did to get themselves on her bad side in the first place.

If she doesn't hate you, though, Rose is usually moderately friendly, though quite sardonic. Because she acts just as sarcastic and irritable with most of her family as with everyone else, a lot of her relatives might think she doesn't like them very much, but she loves her family more than anything and holds them above all else. She's a master of sweet talk when she wants something, but anyone who knows her well can tell she's up to something from a mile away, just because it's that rare for her to get five minutes into a conversation without making a single snarky comment.

If you asked everyone Rose has ever met to sum the girl up in just one word, they would likely all offer the same one: competitive. She wants to do everything, and even more, she wants to be the best at everything. It's not even just against other people- she's constantly trying to outdo herself. She even joined the Quidditch team just because she's afraid of heights and hates that she has such a weakness. The only way she could think to deal with that fear was to face it, so she practiced and practiced privately until tryouts in her second year. She failed, obviously, but that failure triggered her stubbornness, and from then on she trained harder than ever until she finally made the team in fourth year. She still isn't entirely over her fear, but she won't admit it; secretly, she tells herself that the adrenaline gives her an edge as a beater, since it pumps up her reflexes and strength. The legend of her family is cool and all, but it's a lot of pressure, and she's constantly afraid that she'll end up disappointing everyone. She tries hard at everything she does, in the fear that she won't live up to expectations. She absolutely hates losing, almost as much as she hates being afraid, and it's simply not like her to admit when she's wrong.

That doesn't mean that she doesn't have a compassionate side, though. While rare, if one caught her in a time of full-on seriousness, she is capable of expressing herself and apologizing when needed. Usually if this does happen, it's right after she's had a good long talk with her mom, or has been lost in reading for quite a while.