---
---
Theme


Moonlight | Yiruma - http://www.youtube.com/watch?v=99GyFmnH59s


---
---
---
---
♠Race
Superior Demon
♠Rank
Demon Princess of Air
♠Affiliation
1st , 2nd , 7th Circles // Envy & Sloth
♠ Gender
Female
♠ Nickname(s)/Alias (es)
"Slug" - A somewhat cute nickname which comes from the word, sluggishness, which was given to her due to her occasional lethargic tendencies.
"Air Ace" - A personal nickname that was given to her when she was young by her father, Io.
"Princess of Air" - A rather obvious nickname, if you could call it that.
♠ Age
540 // Appearance suggests early twenties.
♠ Love Interest
None as of yet.
---
---
♠Height
5' 8"
♠Weight
138 lbs
♠Build
Slender, curved, soft skinned.
♠Hair Color
Pale white shade; nearing slightly grey.
♠Eye Color
Dark grey'ish blue
♠Scars/Tattoos/Piercings
Due to her high status Bavol does have the odd scar or two across her body from previous scuffles, however, unlike some she does not deem these wounds as fashionable and thus makes many attempts to keep them out of sight from prying eyes. Although some of her more visible scars, albeit small, can be seen dented along her lower back. As for piercing and tattoos Bavol as of yet does not have any.
♠Description
Regardless of being a demon Bavol seems to exhibit a natural dainty presence whenever around others, and effortlessly manages to carry herself in a youthful, playfully manner. Despite being the Princess of Air many demons usually tower over Bavol due to her short stature in comparison, and yet, not many could outdo her when it comes to hair; her long flowing silver-white tangles of hair are longer than any other and are usually seen draped freely over her shoulders and hanging down her back to the point of her waistline. All the while complimenting her slightly pale skin that occasionally looks a little rosy. Her eyes, however, are of a dark blue-y grey tone, though seemingly soft and gentle, she cannot help but give off a longing stare whenever gazing at something, or someone.
♠Preferred Clothing
Bavol tends to wear light pieces of clothing which offer better ranges of movement, which generally refers to skimpy outfits and things of that sort of fashion and style. Her preferred choice of attire is anything white and ruffled, with bows and ribbons aplenty and anything considered pretty and eye-catching, so to speak. Her spiritual power seal takes the shape of a simple wrist bracelet on her right wrist.
---
---




♠Oddities


Bubble Blowing - Purely out of amusement, or boredom, Bavol will form bubbles out of her own saliva and mouth. Like a child would, basically.

Stalking - Whenever an individual takes the interest of Bavol she will assume a rather obsessive stalker-like attraction towards that person and follow them around secretly. Should this attachment increase Bavol will usually go to greater lengths to obsess over the person in question though rarely does she actually directly act upon the obsession, or even feel any genuine feelings for the person at all.

Over Sleeping - Bavol tends to sleep more than most demons and generally will sleep wherever she can, regardless of where or what she is doing at the time. Although not lazy per say, her keen ability to lounge around is something that she supposedly cannot control due to her sloth-ish nature.



♠Skills


Air Control - Being the Princess of Air, Bavol can naturally manipulate the element of air and all in relation to it. Similar to that of a conductor and band relationship, through the use of her hands and fingers Bavol can gracefully bend and shape the air to her own desire regardless of her intentions. The true extent of her power is unknown but as she grows and develops so too does her own abilities and talents, and over all capabilities. The potential for her power in regards to the air is a mystery though commonly, especially if angered enough, takes the forms of storms, gales and tornados.

Weaponry - Although magic is her key skill set, mainly centering around her element, Bavol does have a slight knack for using weapons albeit it not often. Occasionally Bavol will carry round a small fashionable hand-fan which, when in use, can expand into a much larger hand-fan and be used to control the direction and speed in which the wind will travel in. However, when dealing with melee weapons she can also use them though the outcome isn't always successful compared to her use of magic.



♠Likes


Air // Butterflies // Music // Company // Birds // Inferno // Gifts // Surprises // Comfort



♠Dislikes


Waking up early // Being jealous // Hot weather // Being alone // Angels // Failure



♠Hobbies


Sleeping - A rather obvious one, though she swears it's not out of laziness!

Paper Airplanes - Bavol just loves making small airplanes out of scrap paper and throwing them to the wind. Sometimes she even writes little love notes on them for no real reason and watches them soar wonderfully through the wind.


---
---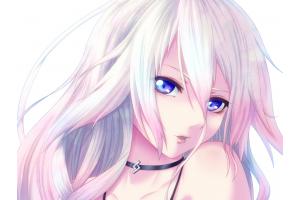 ---
---




♠Phobia(s)


Acrophobia - Fear of heights.

Atychiphobia - Fear of failure.

Claustrophobia - Fear of having no escape.



♠Sexuality


Bisexual



♠Personality


Generally Bavol is portrayed as a mischievous young woman who gives off the impression of being rather easy going and childish, perhaps even naive to a degree. For the most part this tends to prove truthful and many would agree that perhaps she is not quite ready to be the Princess of Air, however, regardless of what may be exhibited on the outside Bavol knows deep down in herself that she is ready despite it all. What Bavol reveals on the outside is only a mirage, you could say. What you see may not be what is actually there.

Beneath her whimsical exterior Bavol harbours much more truer and finer qualities of a demon which many do not often see from her. For one thing she is very adaptable and cunning naturally. She is also quite flirty when she desires to be though is also quick to grow jealous. Her own downfall perhaps is just that; her jealousy. Be it for whatever reason Bavol is known to become easily envious, to some degree she can even become enraged if her emotions are strong enough. This aspect of herself is something that she cannot easily control, nor can she predict when it'll happen.

Surprisingly, even though she is the Princess of Air, Bavol is quite secretive of this fact. Though many already know who she is Bavol will not automatically inform someone of her status as she prefers to keep a low profile when possible.

All in all, Bavol is usually quite polite and laidback around others. She is one of few demons who openly enjoys embracing the warmth of company and generally will be friendly and inviting to any strangers she happens to come by. Although a setback to this kind nature is that Bavol can be easily mislead due to her keenness to be obedient to those more powerful than herself. But that's not to say that she cannot think for herself. If given an ounce of independence she will take it by miles!
---
---




♠Relationship Status


Single



♠Family



Vena // Mother // Living - Generally Bavol has a nice relationship with her mother. The pair get along fairly well and Bavol often hopes to become like her mother when she too is older, and hopefully wiser.

Io // Father // Living - Overall Bavol has a rather close relationship with her father. The pair often converse and keep close contact with one another, and Bavol knows to turn to her father for advice and assistance should she need it.



♠Personal History


Whilst a very young demon Bavol was cared for by her mother and father, Vena and Io.

However, upon becoming of age Bavol soon sought out independence and altogether left the security of her parents once their duties of parenthood had been fulfilled. At the time her father Io, was the current Prince of Air. The demons, though mighty and strong within their own circles respectively thought of their own child as weak and fragile and sought to keep a watchful eye over Bavol, albeit from a distance naturally, as she grew and developed in her own way.

However, due to being the offspring of the current Prince of Air Bavol was already expected to take up her fathers title when the time came to do so. She would have to earn it naturally if she was to prove herself worthy, and to ensure this her father spent countless years educating and training Bavol to follow in his footsteps in preparation to achieving the title of Princess of Air. As Bavol progressed as a demon the time soon came when she would challenge her father for the title. Although unbeknown to many Bavol was actually beaten by her father several times prior until she eventually succeeded in defeating her father and became the Princess of Air. Her victory was widely well received by many demons, especially her father who despite losing his title has since taken up a mentor-like role towards his daughter now in hopes of maintaining her role as their new Princess.

As of yet Bavol has not had very many encounters with the other two princes; preferring to avoid conflict with either as she knows the pair don't always see eye to eye with one another.
---
---




♠ Familiar


Bavol has two familiars; a cat and a bird. Chi, the cat, takes the physical form of a snowy-white tomcat of average size and build, whereas Kaz, the bird, takes on the appearance of a typical Robin.

Though an unusual pair they are very loyal to Bavol who adores them dearly and even considers them as her own little family and friends. The small duo serve to follow Bavol whenever she needs them, as well as guiding her and offering solutions to any problems she may have. Though the animals offer little in the sense of protection due to their sizes they do however offer Bavol company and wisdom instead. When the pair are not required they still maintain a close visual on Bavol, and will appear at her side at a moments notice by merely having their names uttered.



♠Weapon


The only real weapon that Bavol has is her pocket-sized hand-fan; named windie. It acts more as an accessory than weapon actually, but it does come in handy when needed!
---
---