---
---
---
---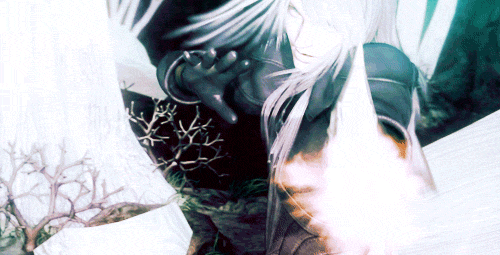 ---
---



♠Race


Crocotta || The name for his primary purpose, as he is a vessel, an entity of the Goddess Equipoise' own making. To ensure the the prophecy comes to pass eventually. His countless deaths is not felt the same for him because from the souls they gain their life force and all round strength is increased. This doesn't mean he is invulnerable. He can still die and in many ways, of course in death the remaining souls including his 'core' soul disburse, hiding in the land of the dead.

But one is left behind crystallizing into a direct source of power in itself, but of course it is only a slither of it's true potential. But in time he heals, weakened by the loss of soul (because they loss strength and life force from it as well as the reincarnation itself) and he will get up and just walk away.... weaker but alive, possibly leaving a couple of emptied bodies of their souls in his wake.


♠Rank


Unknown


♠Affiliation


Dragoon || Neutral || Student?


♠Gender


Male


♠Nickname(s)/Alias(es)




White;

Often used from teachers, demons and angels alike. This is more of a code name and not many know it.


Kye;

Often used as his nickname from the people in school or in general. This is also a preferred name.


♠Age


Appears 21 but his factual age is 500 years.


♠Love Interest


None at the moment


♠Face Claim


Yazoo || Final Fantasy IV Advent Children

---
---




♠Height


6'1 Foot


♠Weight


156 Ibs


♠Build


Slender, agile and slightly toned


♠Hair Color


Silver White


♠Eye Color


Blue green with a yellow ring around his pupils. Snake like.


♠Scars/Tattoos/Piercings


He has not tattoos nor piercings. But he does have a fair share of scars that decorate his body from conflicts. No one gets out of a battle completely unscathed. His more noticeable scars are on his neck and down his spinal cord...


♠Description


Nathaniel is tall, an average for a healthy human being's height in fact so he doesn't tower over people and due to his exorcist path training he is agile and quick therefore not much muscle is on his form. He has striking snake like eyes that glow in low light or darkness with a icy blue hue to them. His hair is long, silvery white with a fringe and this is his natural hair colour. Pale complexion of rose ivory tint with only his scars as blemishes on his skin and darkness around his eye sockets. He also has the unusual features of his being as black claws, they are not retractable along with pointed ear tips with bone spikes on them, his eyes are also racial features of his being along with fangs.


♠Preferred Clothing
His clothing outright is black leather armour with his trench coat that has his holster belt for his gun, Soul Shatter. The belt as chains dangling down it. He also wears leather gloves so his claws are not so noticeable nor intimidating. His boots are buckled with steel toe guards that have metal spikes that look like talons as they curve to the front of the tip of the boot. His trousers are just black denim fitted jeans. As for underneath it is a thin black vest top and black should and chest harness for protection.
---
---




♠Oddities


Vagueness || He has the automatic need to ensure that even as he tells people about himself he is telling half truths so the information bestowed to the other is convincing but not entirely factual. Most consider him distrustful or even mysterious. But he never really enjoys evading answering questions about himself as he does long for relations, attachments in the world(s) as time flows on, all changes and he wants people to rely on when it all gets too much. He will often marry a cold expression on his face as he does this as interpreted but others when in fact it is sadness.

Finding Art || He is easily distracted by art and it's history. He considers it a way to be closer to the world's advancements in time as well as emotions of others that he finds hard to express himself. He is often found in museums and the art section of the school's library in his free time... or even when he is meant to be in class.

Spurs of panic/confusion || This is brought on due to the fact it is a racial side effect when consuming souls. He adopts the soul's previous owner's memories, knowledge of the world(s) and feelings making him go into lapses of zoning out and snapping back from his thoughts, feelings and new knowledge and therefore insight would frighten anyone.

Snake like hues || They also change colour to whatever emotion he feels at that moment. If someone read emotion with colours, he would not be able to hide how he were feeling, no matter the lack of expression on his face or monotone to his voice.



♠Skills


Marksmanship || The training to use guns or rifles from both past and present. This is especially worked on by Dragoon exorcists.
Soul Sight || The racial ability which allows them to see the souls of others, gauging their strength and age.
Reflexes/Dexterity || He is physically more agile, fast and flexible. This is also needed to be an successful Dragoon as distance is their biggest boon.
Insightfulness || This is another racial trait of his because they obtain knowledge from soul consumption.


♠Likes


Art || He sees it as the beautiful side or emotionally true side of the world(s)' people.
People || He likes to be sociable even if at times he is unsure how to act around them as he learns from their body language, expressions and reactions how to act himself.
People that respectfully mind their own.
Irn Bru || The Scottish fizzy drink
Poorly lit places || So his eyes aren't irritated.


♠Dislikes


Bright lights || His eyes are sensitive to light change and it hurts them.
Loud noises/high pitched noises || His ears are sensitive and can cause him great agony to the point of being frozen in place.
Judgemental people || With age comes maturity but sometimes this is not true so knowledge should. He will confront someone if he believes the person's views are inaccurate or unjust.


♠Hobbies


Caring for animals || He likes to be surrounded but animals as they simply love unconditionally with respect, sometimes it is nice to be away from people.
Playing piano || From a soul a memory came to him about music from a piano and from those memories he learnt to play and also love it.




♠Phobia(s)


Agliophobia || The fear of intense pain. He has most likely be a victim of torture due to his reincarnation and so, the fear of pain/torture is unavoidable.
Monophobia || The fear of being alone. Nathaniel fears the idea of being the only one alive, therefore alone...


♠Sexuality


Pansexual


♠Personality


Nathaniel has a distant attitude to connection yet has the conflicts of wanting it all the same. Therefore his emotional sensitivity is rather high yet to his frustration his expressiveness lacks so it is hard for him to show or tell how he really feels. It is a issue with him not being as expressive as one would like due to the adopted memories, history and feelings from the souls they consume so they're knowledge of how to act or expression one's self is jumbled and distorted. They're lack of expressiveness is much to the resemblance to a mute child trying to scream.

This means he has a temper, easy to anger due to this frustration and silent torture of the mind. But besides this he is in general a very attentive person, noticing the changes of people's mood just from the raise of an eyebrow, a twitch of their hand and so forth so in addition to being a sensitive person he is also sensitive to the change of people's moods that are close to him and will often seek out a why to improve that person's mood or day.
---
---



♠Relationship Status


Single


♠Family


Mother || Goddess of Equipoise || Unknown


♠Personal History
With Earth scarred by the two world's fury and disdain for one another leaving many dead in their wake from which caused the rift between life and death to open wide. A rush of wailing souls coloured the limboed state between the land of the dead and the land of the living with light it had not seen in many years.
But it carried the final wish for the mourning Goddess Equipoise as she pieced together shards of each soul travelling through limbo to the resting place of the dead until the soul of her Crocotta, her child was made and nurtured in darkness acting as the goddess' womb, her divine love for him great as she watched him come together. His soul was complete he embodied both the features of some animals of ferocity, sight, mind, body and care and that of the goddess herself. From essence to flesh the goddess Equipoise gave him her eternal love in the form of a simple goodbye before she pushed him from limbo and into the land of the living.
Rain poured from the storming skies of Earth onto his naked skin and as he first opened his eyes, the goddess closed hers... He saw remaining earthlings in grief and fear and she slept.
As he staggered up, using his legs for the first time, blinking he looked around before looking at himself, flinching as rain splashed against his skin and he was quick to coward in fear to the closest thing that brought him comfort. A body of a man and the mind of a child he was close to his first tears. Once he calmed, he was approached from a figure that put his hand out to him with a wounded arm and chest yet a kind smile that soon housed him as he slowly learned the basics of speech and response.
But one night he found himself feeling ill, walking to the man he saw as his father's bedroom he woke him. At first he was in tears, trying to express his sickness, his pain... his hunger. Unable to show it nor speak it he got angry, much like the child he was yet not in his mature form, he did not relies his strength as he grabbed the man, slamming him to the ground and with the crack of a bone. He broke the man's back but this was little than a snap to him as he next found himself holding the man by the throat, a blue mist from the man's lips to his and down, feeling the pain, the sickness and hunger lessen he continued unaware that he was taking the man's life and soul until he finished, only leaving behind him the body with no warmth, his veins black like permanent ink... His first soul he learned so much from, building his strength and knowledge of his surroundings as well as the knowledge that he killed the man he cared for and learnt from...
In his sadness and anger he walked the streets of the town he came to know as home no more as as he single-handedly slaughtered the place without so much as a scratch only a fearfulness in his victims eyes and the blackening of their veins. He gained so much knowledge, strength and emotional capability that he also gained loneliness, guilt and hatred of himself and his hunger that he found so hard to control and satisfy. Taking his need for currency he left his first wake of bodies and in time came more and in experience and teachings they lessened. But his loneliness, anger and confusion grew as the memories, knowledge and feelings became to become jumbled, mixing reality with fiction. He found himself walking on... He continued, watching as a observer as the worlds changed, going in and out from them all, seeing both sides of which were neutralised but what he called home, Earth.
It was when he understood time's importance as it sowed the seeds of change, forgiveness, likeness and distance. But was the world and people changed, he stayed the same. Never aging, never becoming part of the living nor dead. Even in his home called Earth he didn't fit in. His ideals, perspective and 'aging' didn't fit with his home or Aurea and Inferno. He was like a separate entity in worlds that no longer held him in recognition.
''Am I always going to be an observer, destined to be alone in a world where so many walked past me with curiosity yet, no will to approach?''
He asked.
''The key to life and death. Just waiting for its bearer.''
She answered, her eternal love hugging his lonely shoulders with reassurance and acceptance. This was when he decided to wait for fate to play it's cards.
---
---
♠Weapon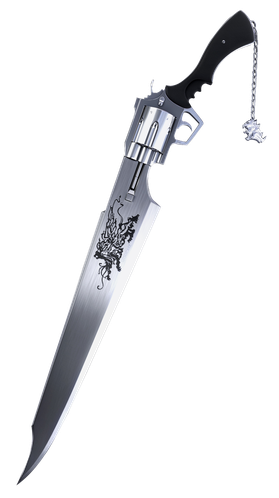 Soul Shatter;

His pistol is imbued with his 'soul wave' that allows him to channel his elemental soul attacks within the gunblade itself.



♠Soul Abilities





Elemental:

He can use any elemental attacks but only using one element at a time, this only takes a small amount of his countless souls to conjure which will weaken him but not to a point of inability to continue fighting. He will most likely need to feed though as his hunger becomes stronger the more he uses it risking a frenzy feeding.



Life and Death;

These two elements come from the fact that he is a direct descendent of the goddess Equipoise, may she sleep soundly. These abilities come from the fact that she can create life and grant death also. The main ability fields from which Aurae and Inferno were made from. These two abilities use a lot of a soul or souls depending on the gauge of it's power usage and so he uses this very little as it acts more as a final attack.

Of course the Life soul power heals angels and mortals but hurts demons and undead. And the Death soul power heals demons and undead but hurts angels and mortals. A vice versa. Using this will weaken him to the point of physical exhaustion and possible mortal illness like a flu while leaving crystallized souls at his feet.

They hold power in themselves and only shatter if he touches them because they reject him once they leave his body.
---
---