---
---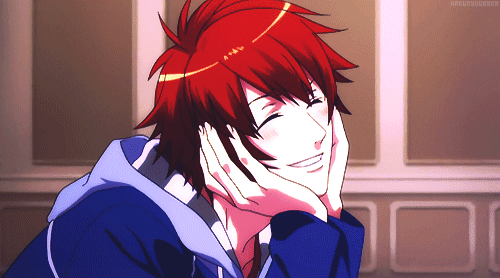 ❝They say that we are all equal, but we all look different.❞
Normal ||Like a dream come true | Shoji Meguro (Persona 4)
Fighting ||Top of the world | Stephen Walking
Emotional | Death ||Pierrot (Acoustic arr.) | KEI (arr. Shounen-T // Vocal. Ashe)
Anger | Out of Control ||Slime City | Eptic
---
---
❝Have you ever wondered what is outside of here. I mean, out of Minimum?❞
---
---
∞ Full name ∞
"I think my name is pretty great!"
Phin Xerahera
∞ Nickname ∞
"I like my name as it is."
Phillips (Used by his stepfather)
Phinny (Often used by child and to nag him)
Pierrot (His nickname in his debut in the Air Blades)
∞ Alias ∞
"So many names!"
Karem
∞ Race ∞
"Only the best way to live"
Hiatus
∞ Age ∞
"I got called old the other day by some kind of kid…"
21
∞ Gender ∞
"Everything above!"
Male
∞ Sexuality ∞
"What is sexuality…?"
Still questioning.
∞ Role ∞
"I just want to have fun!"
Members
∞ Group ∞
"We are the freest group in town!"
Air Blade
∞ Item ∞
"My dad gave it to me when he passed away…"
A necklace. It is a wing with a crystal encrusted in it. It is always hidden inside of his shirt. The crystal changes colours depending on his mood, like his error does.
∞ Occupation ∞
"Yes, I do other stuff than just running away from law enforcers."
He's a cashier at a music shop.
∞ Face Claim ∞
"He looks exactly like me! What a beautiful man though…"
Ittoki Otoya | Uta no Prince
---
---
❝If happiness is a choice, is being restrained here is? I don't know. ❞
---
---
∞ Side ∞
"If there is anything I would like the most is to get out of here."
He doesn't want to be in Minimum. It is because that he always want to know what is there.
∞ Height & Weight ∞
"I'm above average, I guess."
6'1, 157 lbs
∞ Hair color ∞
"No, it is not on fire!"
Bright red
∞ Eye color ∞
"Those can be in a specific time…"
Bright red
∞ Distinguishable Facial Features ∞
"Touch it! Someone said it felt like baby skin."
None
∞ Birthmarks/Scars/Tattoos/Piercings ∞
"I don't like tattoos and such, even though I do have one…"
The number XXI is written on his left shoulder. He aslo has a scar across his chest, seeming to be made from a sharp item.
∞ Physical Description ∞
"Look at me! No really, do that."
Besides the things mentioned above, Phin is mostly wearing light and loosened clothing. He also wears sneakers, seeming to be quite used. He doesn't have much muscular mass, only being skinny.
---
---
❝They say that we are all equal, but we all look different.❞
---
---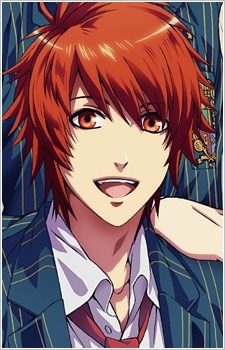 ∞ Habits/Quirks ∞
✦He drums on anything when he's bored.
✦Sometimes spews out a deep thought in his mind, then just turns it comical.
✦When there is too much silence when there is no need for, he'll do high pitched noises from his mouth.
∞ Likes ∞
♥Tapioca
♥Music
♥Running
♥His necklace
∞ Dislikes ∞
✖Law enforcers
✖Mushrooms
✖His stepfather
✖Disrespectful customers that doesn't place the products where they were
∞ Talents ∞
✔Guitar/Piano playing.
✔Perfect pitch
✔Keeping happy with himself (Yes, it is a talent)
∞ Hobbies ∞
✔Playing guitar alone.
✔Solving a small rubik's cube he has when bored.
✔Scribble in a notebook either random notes or doodles.
∞ Fears ∞
✘Being finally caught.
✘He turns against his friends during one of his anger outburst.
✘His deepest secret is revealed.
∞ Flaws ∞
✘He has no filter when meeting new people.
✘Takes a bit longer to grasp simple concepts.
✘As mentioned, when angered, it is almost as a no-return state.
∞ Secrets ∞
⌛He develops a bit of feelings for the leader of the Air Blades.
⌛Despite being saved and welcomed warmly into the Air Blades, he had suicidal thoughts.
⌛He killed his stepfather.(As it did not spreed.)
---
---
❝What do you mean I shouldn't have too much ic-? ouuuuuchhh, my head huuuuurts!❞
---
---
∞ Weapon ∞
"Oh? Those things? I just keep them in case."
Under his jacket is hidden two dagger-sized kunais. They aren't as throw-able as their normal-sized counterpart, but they are still quite fast. He has them in sheaths, so he doesn't hurt himself.
∞ Error ∞
"I have to be careful with my error… it is as bad for you as it is for me."
Phin has the ability to control raw energy. He draws the energy from himself or sources of energy like electricity or fire, though he cannot harvest the energy of a living being. This ability is a double-edged sword, since the user feels actually illness when drawing energy out of his system. It isn't as bad if he does have something to draw energy from. If the user uses too much energy, it can be lethal. While it withdraws from his own pool, controlling it has little to no effect on the pool itself. Also, the hue of the energy depends on his mood; varying from deep blue for colder mood, like boredom, to bright red, like happiness. Anger can influence how dark the colour is. A complete dark energy would mean he reached his anger threshold.
∞ Personality ∞
"I like to be happy. Do you? "
Phin has this thing that he always want to keep himself entertained and happy. He'll often make thoughtful remarks, but it would usually end up with hilariously silliness. He is often told that he's blessed with some kind of innocence. He will usually found that he doesn't mind much, but the things that pisses him off occurs to be very apparent. If he isn't happy, it is because something is bothering on his mind.

Talking about his anger, he has something that he calls an anger threshold. Rarely, he will seem to cease to have human thoughts and it is like his instincts kicks in. It will be marked by the apparition of a dark energy aura around him, and his eyes seeming to be animating like flames. The only way to stop him is either knock him unconscious, or getting him to calm down. However, it might take people that he really care to do so.
---
---
❝Have you ever thought there might be something better for all of us out there?❞
---
---
*

∞ Romantic Interest ∞
"I don't know. I like everyone!"
None
∞ Most Precious Person ∞
"There is a lot of people I know. I can't choose for someone."
None in particular, but probably the Air Blade leader.
∞ Family ∞
"This list could use one less person."
Garry Chuntera(Deceased Stepfather)
William Xerahera (Deceased father)
Jesse Kaoru (Mother)
Lan Xerahera (Brother)
Pearl Chuntera (Sister, younger than Phin)
∞ History ∞
"I prefer to not think about my past."
Phin started as a loving child. He was a bashful one as well, wanting to not get into other people's things. He lived the normal child life. His father and mother really cared for him and his brother, who was born 1 year and 2 months before him. However, he was around 14 years old when that all changed.

One night, in summer, his father didn't come back by night. It was frequent for him to do so and His mother always explained that he works late at his job. At least, it is was what his father told his mother. The morning after, he wasn't there either which had never happened before. It was not until later that some policemen came up to his house, announcing to the mother that he had died of "natural causes". He wasn't sure what they actually said, but by the look of her mother and how she started to cry made him guess the worst. His mother would then give him a necklace, saying that his father would have appreciated to stay with him until he grew up. However, he never felt anything for that lost. Until…

Until two years later, another man stepped into his life. Garry was rude and an abuser. He treated his brother, mother and him rudely and without respect, saying he's the man of the house. When he asked why he was there to his mother, she said that her salary couldn't make up for their lifestyle, so she had to marry someone with a good income to live normally. It was then that he started to go out more often of the house.

In his lone moment, he often walked around the city. He often stalked on the Air Blade gang from a far. He always wished that he could be like them; free from everything. He would hide away when they start to be having problems with the security. Even though he was indirectly with them, it was then that he started to develop his error. Strangely enough, he didn't knew nothing about his error until…

Until one day, 2 years later, when everything broke out for him. It was a cold day, it was snowing outside. He peeked in the living room to see his stepfather to hit his mother, beating her because she wouldn't comply with him. He wanted to get rid of the new child, Pear. It sparked anger in him since everything seems to turn to the worst for everyone he loves, but this spark started a fire in the forest. A black aura surrounded him as his eyes seemed to set ablaze. He quickly stepped in, saying to his stepfather to stop. Under the influence of alcohol, Garry broke his beer glass and slashed a huge mark across Phin's chest.

It enraged Phin even more as two sphere of black pitched energy would form into his hands. It quickly travelled through the man's chest, destroy a great amount of his vital organs. His body would only fall to the ground, spewing out blood on the floor. Phin would then run away from the scene. His mother tried to stop him, but Lan stopped her from doing so. She sober in sorrow, soon falling unconscious.

Phin ran and ran, his anger still visible to the naked eyes. He ran and ran and ran, until he couldn't take anymore. He spotted the nearest alley and sat down, curling up as he panted. He was cold, since he only had an oversized tank top and jeans. He didn't even wear socks. Plus, blood trickled down his chest, which wasn't the funniest feeling in the world. He heard a ramble far away, but he didn't care. Although, what surprised him is when someone shouted to him.

"I have to admit kid; that was certainly impressive back there."

When Phin looked up, his eyes widened a bit as he couldn't believe. The black aura would disappear as he was staring at the leader of the Air Blades, with his hand extended to him. He felt his heart rushing even more as he stumbled to find his words.

"I-I, um, y-yeah, b-but I-I-I me-an, u-um…"

"Breathe mate, just calm your nerves, and lets get a move on!"

The guy grabbed Phin's arm and dragged him out of the alley without letting him protest. Phin tried to keep up despite stumbling a few times before they entered the leader's house, where his wounds were given proper attention. When he was in bed, he looked up at the leader, smiling a bit.

"T-Tomorrow, I'll be gone so you don't have to worry about me…"

The leader would smirk a bit and shake his head. "Gone? Gone where? You've pretty much melted the insides of your step-father and ran for it." He shook his head again and reassuringly placed a hand on Phin's shoulder. "You'd probably not survive out there alone so you're free to stay as long as you need. After all I rescued you once, I'd rather not make a habit of it kid. I can't watch your back all the time."

Phin's cheek would then blush a bit as he was out of words while the Air Blade leader turned to walk out of the room, looking back to say one last thing before he left.

"Also, Welcome to the Air Blade's." And he would then close the light and close the door. Phin smiled, resting happily. It was the day that he finally got what he wanted; more people that cared about him. He still live with the leader, but now occupies a small job at a music store so he can split the bills with him so he could make up for the hospitality. He would also start to get less shy, but his début were a bit clumsy, earning him the name of Pierrot for a bit. It isn't much used today, unless for taunting him. Phin stayed in contact with his mother, but mostly kept their meeting secret.
∞ Other ∞
"Hmmm, aren't you curious for a bit? Well, that is good!"
He has a small rubik's cube like object attached to a keychain that he fiddles all day long at his workplace when he has nothing to do. He also has a small notebook that he calls a small collection of my mind, which he writes or draws anything that pass in his mind. Though, his drawings aren't the best as one could believe.

Disclamer: None of the pictures are mine. All right reserved to the respective owner.
---
---