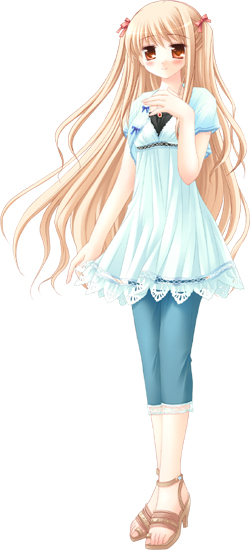 Basics:

Name:


Alexa Vega



Age:


17



Gender:


Female



Case Number:


34275



Mental Illness:


Multiple Personality Disorder



Sexual Orientation:


Heterosexual



Appearance:

Height:


5 Feet 1 Inch



Weight:


100 Pounds



Eye Color:


Amber



Hair Color:


Light Blonde



Physical Description:


Alexa is very petite. Her body is not as matured as other girl's her age. Her pale skin matches her pale yellow hair, which reaches her butt. She usually has her hair in bows. She likes to wear simple but elegant clothing, jeans and a frilled solid color shirt.



Personality:

Likes:

Stuffed Animals
Kittens
The Color Pink
Girly Simple Clothes
Fairytales


Dislikes:

Fighting
Drama
Pain
The Dark
Storms


Personality:
1 - Alexa acts like a little girl. She plays with toys, uses the vocabulary of an 8 year old, and even has the mental abilities of a young child. She seems afraid of almost everything. This is her most common side.
2 - She is a flirtacious teen. She acts alil slutty and rebelious. She cusses fluently and backtalks everyone. This side comes out during fights.
3 - She is almost mute. She says very little and the few words she does say is dark, creepy, or downright evil. This side comes out during stressful moments.



History:



Family Life:


Her mother died giving birth. Her father abused her from a young age, 5. His drunken friends and him often sexually abused her after she hit 11. All the abuse caused her disorder.



What Event Got You Here?:


She freaked out at school when the power went out. Side 3 came out and scared a lot of the kids and teachers. They mentioned it to her father and he jumped at the chance to be rid of her.



Overall History:


Alexa had always been a strange kid. She never had many friends. But around the time she hit her teens, and her disorder came about, she was labeled an outcast. She never had weekend plans.. She never had dates. She often sat alone in her room till her father came home. Then the torture would begin again.