---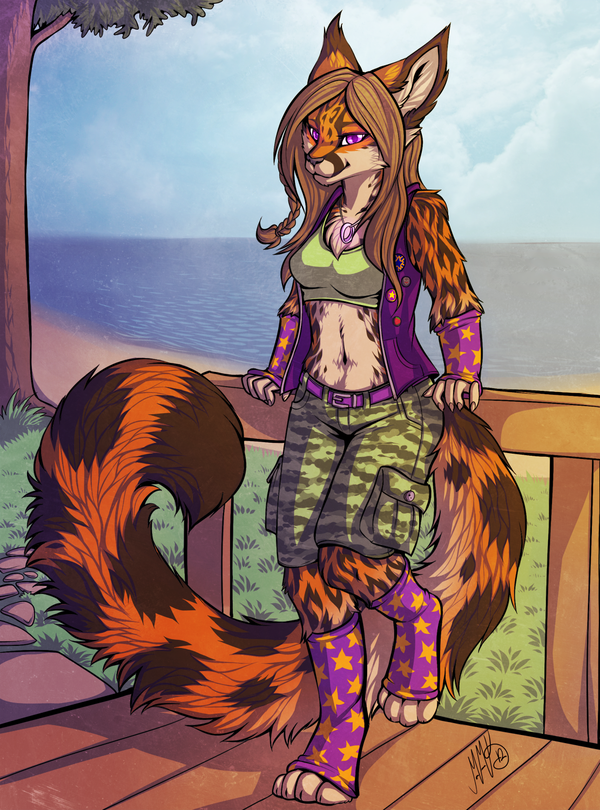 █
█
█
█
█
█
█
█
█
█
█
█
█
█
█
█
█
█
█
█
█
█
█
█
█
█
█
█
Zonia Jessup
↳ 'The hard decisions are what make you stronger even just a little. ↲
Dɪᴀʟᴏɢᴜᴇ Cᴏʟᴏʀ ◇
▯ Tʜᴏᴜɢʜᴛ Cᴏʟᴏʀ ◇
---
---
FULL NAME
⌊ Zonia Jessup ⌉
NICKNAMES
⌊ Hasn't got one ⌉
GENDER
⌊ Female ⌉
AGE
⌊ 22 ⌉
SEXUALITY
⌊ Straight ⌉
---
◇ Strong ◇ Protective ◇ Caring ◇ Determined ◇ Trustworthy/Loyal ◇Committed
---
↳Living in the slums outside the city for so long has made life difficult. Zonia doesn't give up easy and is strong. She can stand up for herself when she needs too. She's quick on her feet and is skilled in combat and stealth. She knows how to get out of sticky situations even if things aren't looking to hot. Not only is she strong but very protective of those who she cares about. Her friends she's made while living here. She'd do anything for them. She's super trustworthy and loyal you couldn't find a better friend.
Though she might be a little tough sometimes she only wants the best out of you, if she thinks you are worth it she'll push you to be your best. These aren't the best times to be alive, but since she is Zonia tends to try and make the best out of it. Heck, there's a reason why we are here and she's determined to make the best of the little things she has. She know's life might get even harder but there is always the chance of it getting better and such.
Zonia is self taught in remedies to heal. She knows what kind of herbs to look for, how to treat a wound, even quick cures for small things. She hopes to put it to good use one day. Her thinking is to be well equipped in case of an emergency and what better to learn that basics in heath and care giving. It's something everyone needs and something she'll be able to apply and assist others with.↲
---
---
↳Fear, something everyone has no escaping it. It's not uncommon for anyone to be scared. Their deepest worries which they hope will never become reality. For Zonia her biggest fear is being taken away and terminated. As anyone wouldn't want of course. One of her close friends whom she'd been friends with when they first got to the slums. He was abducted and terminated, never to be seen again. No one knows why they have done this, she just hopes it never happens to her or any of her new friends.
Some more fears that aren't as bad as her biggest would include, blindness, lose of smell, losing a friend, not being able to help. Sure, some are a tad bit bigger of a fear than others but she still would be devastated if any of them were to come true. For instance, if she were to lose sight or smell how could she even survive. She hates relying on others for things. Zonia wouldn't be able to live with herself if that were to happen. Anyone would feel like it's the end of the world if that were to happen.
Weaknesses everyone also has them. Some may be more of a hold back than others but all the same in the end. Some of Zonia's include being tied down(restricted by rope or chain), fast flashing lights, being outnumbered, small spaces. Zonia is someone who can't be in a small space for to long or she'll start to kind of panic. Her mind will overthink and her vision may become impaired or blurry. A high risk of fainting may occur if she's in that state, which would than leave her vulnerable to anything.
Being outnumbered for her is a weakness because she is only able to fend off so many people at a time. It would prove difficult to take on more than two or three others in any kind of confrontation. Zonia wouldn't know who to attack first and how to properly defend herself from the rest of the attackers. Fast flashing lights cause headaches for her which can be a bit overwhelming. The so called headaches would cause her to lose focus and become stunned and vulnerable to attacks or worse. ↲
---