---
---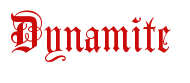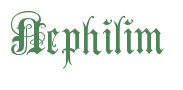 ---
---
---
---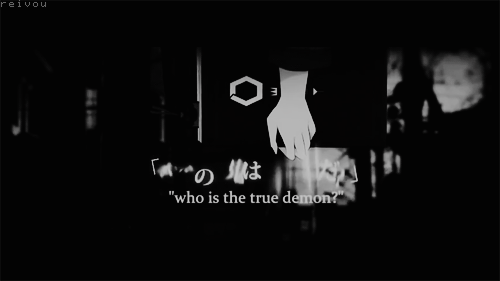 ---
---
"

The guilty one is not he who commits the sin, but the one who causes the darkness.

" - Victor Hugo
---
---
Nine hundred years ago, The Reckoning began.

It started as a war of attrition, a mutual, escalating series of revenges between the vampires and the hunters. In time, it grew into a full-fledged war, and it became clear that the future of humanity itself was at stake. All chance of neutrality disappeared as, one by one, the people and places that stood for peace were obliterated by armies from both sides. The choice was sharpened, made clear as it could ever be: you were in the war for humanity, or you were in it for the vampires. There was no third option.

The vampires were stronger as individuals. Gifted with extraordinary powers and supernatural capabilities that humans could not hope to match, they were devastating forces in the battlefield, especially the strongest of them, the purebloods. Even one of these rare beings, their lineage untainted by human weakness, was enough to render scores of human beings or weaker vampires utterly helpless. The noble vampires were almost as potent in many cases, and even the commons, the footsoldiers of the vampiric army, were stronger than any human had a right to be.

The humans fought back with numbers, weaponry, and the hunters: humans carrying vampiric blood in their veins, in some cases gifted with capabilities akin to what vampires could do. Because of these advantages, the war raged for many centuries, wreaking heavy tolls and massive destruction on both sides. So much blood was spilled that the earth itself began to grow fallow, its once vast resources gradually shrinking as its forests died off, its rivers dried up and polluted, and its farmland went to seed.

In the last years of The Reckoning, an ambitious pureblood vampire, seeking to rule his kind and subjugate their natural prey, sought out a being spoken of only in myth: a devil. What he found was the world-maker, the watcher, and the judge of souls. The King, Hajime Tsuji, struck a bargain with this being, offering up his very soul in exchange for power the likes of which even the others of his kind could only imagine. Power enough to crush humanity beneath his heel, and bring his own kind into line beneath him. This power, he exercised, and within another decade, the earth itself was his. Or rather, what was left of it.

The population had been devastated, leaving no more than a few thousand vampires in total, most of those the commons, and perhaps ten thousand humans. In order to tighten his control, the King had built an enormous castle-city, and in it, he housed every one of the living humanoid beings left in the world. In the large fortress at the center, he sheltered his court and all the servants required to staff them, and outside dwelled craftsmen, laborers, and those tasked with working the fallow earth for the sustenance that humans required. A strict caste system was put in place, where human beings were little more than cattle, to be bought, sold, and killed at the discretion of whomever owned them. The practice of vampires feeding upon one another became supplementary, as there was now a consistent supply of servants from whom blood could be taken at leisure. The lowest of the low vampires, the mad ones, were executed on sight, and the Level D's occupied primarily tradesman's roles. The commons, Level C's, were low-level officials, responsible for overseeing the daily maintenance of the Castle City. Nobles made up most of the Court and the Guard. Purebloods were the highest of the high, able to act outside most of the restrictions of the law, and answerable only to the King himself, who was the law.

It is now many years after the end of The Reckoning, but the danger is not over. Unbeknownst to most, the devil moves amongst the vampires. He watches, and he judges, and he waits. For the time grows nigh when his power will wax to completion, granting him the ability to perform a miracle on the world he made. He has seen what the planet has become, and his intent is the darkest of them all: he means to destroy what he once brought forth. Even around the unrealized end of days, however, life goes on. Politicians maneuver, a Prince struggles with his heritage. A Queen confronts her father's evil and questions her loyalty. A Vigilante stalks the castle at night, preying upon those accustomed to being the predators. A Guard keeps a silence that slowly destroys him. A Human girl fights for her kind. An unwanted Daughter finds herself in an unwelcome bind. The perfect Servant begins to wonder what her strange abilities really mean. And the Devil himself waits for the moment when he can bring an end to everything.
---
---

---
---


Haruka Tsuji |

Dhampir

| Played by | Nephilim




Mika Sakuragi |

Dhampir

| Played by | Dynamite




Aurelia Rodanthe |

Human; Nero's Ward

| Played by | Dynamite



Rivka Atol |

The Queen

| Played by | Naga's Shadow


Vasilios Nero |

The World-maker; The Devil

| Played by | Dynamite




Kiyoshi Tsuji |

Vampire; Pure-blood - Crown Prince

| Played by | Nephilim




Haruki Blake |

Vampire; Pure-blood - Vigilante

| Played by | Naga's Shadow




Rikichi Sakuragi |

Vampire; Pure-Blood | Captain of the Guard

| Played by | Dynamite




Raamah Atol |

Vampire; Pure-blood - King's Guard

| Played by | Naga's Shadow
---
---
Taking place in...
Arcs are bundles of posts that you can organize on your own. They're useful for telling a story that might span long periods of time or space.
There are no arcs in this roleplay.
There are no quests in this roleplay.
Here's the current leaderboard.
There are no groups in this roleplay!
Welcome home, Promethean. Here, you can manage your universe.
Arcs are bundles of posts from any location, allowing you to easily capture sub-plots which might be spread out across multiple locations.
You can create Quests with various rewards, encouraging your players to engage with specific plot lines.
Settings are the backdrop for the characters in your universe, giving meaning and context to their existence. By creating a number of well-written locations, you can organize your universe into areas and regions.
Navigation
While not required, locations can be organized onto a map. More information soon!
There are no groups in this roleplay!
By creating Collectibles, you can reward your players with unique items that accentuate their character sheets.
Once an Item has been created, it can be spawned in the IC using /spawn Item Name (case-sensitive, as usual) — this can be followed with /take Item Name to retrieve the item into the current character's inventory.
Give your Universe life by adding a Mob, which are auto-replenishing NPCs your players can interact with. Useful for some quick hack-and-slash fun!
Mobs can be automated spawns, like rats and bats, or full-on NPCs complete with conversation menus. Use them to enhance your player experience!
Current Mobs
No mobs have been created yet.
Locations where Mobs and Items might appear.
You can schedule events for your players to create notifications and schedule times for everyone to plan around.
Add and remove other people from your Universe.
The Forge
Use your INK to craft new artifacts in Eternal Darkness. Once created, Items cannot be changed, but they can be bought and sold in the marketplace.
Notable Items
No items have been created yet!
The Market
Buy, sell, and even craft your own items in this universe.
Market Data

Market conditions are unknown. Use caution when trading.

Quick Buy (Items Most Recently Listed for Sale)
None
Discussions
Topics

Replies
Views

Last post
Most recent OOC posts in Eternal Darkness
There have been no posts in the OOC topic for this roleplay!