Ozmorin Edenile
____________________
The Lonely
____________________
____________________
Personal Information
____________________


Full Name
Ozmorin Edenile the Lonely

Description
A ranger that, since birth, survived the harsh world and the harsh wood.

Age:
26

Gender:
Male

Race/Main:
Human

Honorifics|Titles|Nicknames
Kown as "The Lonely"

Sexual Orientation:
Heterosexual

Birthplace:
Unknown
.
Date of Birth:
Not official (26 years ago)

Marking|Tattoos|Piercings:
None

Height:
6"0"

Weight
About 200lbs

Physical Condition:
Fairly strong. Highly dexterous and agile, even for a smaller size man. Highly genius.

Current Residence
Drifter

Former Residence
None

Family/Relatives:
Not known.

Friends/Comrades:
A fox he named "Little Eden". Also a silph (wind elemental) he calls "Kind".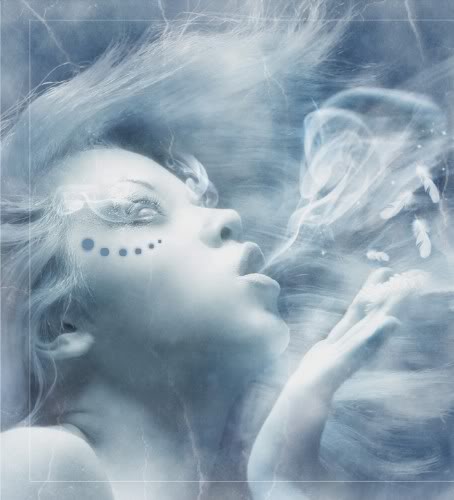 Enemies
None

Rivals
None

Organizations/Tribes/Clans:
He was a ranger, but left.

Disabilities:
He has a blinding hate for all knights and pious people.

Personality:
Very cold and hard, but he is also pensive and philosophical. He spends much of his day contemplating matters.

Likes:
Being outside, hunting, and wordplay.

Dislikes:
Drinking, being in city, and someone having authority over him.

Psychological Condition:
Very philosophical and genius.

Alignment:
Nuetral. He is out for himself and Little Eden


____________________


Equipment


____________________
:Attire:
(Picture above)
:Protection:
Light scale armor with a leather jerkin over it.
:Weapon(s):
A longbow, a bastard sword nicknamed "My Pen", a hunting dagger, and a hatchet.
:Accessories/Misc:
He boasts his mind is his greatest weapon.
____________________
|Abilities|Traits|Racial|
____________________
Ozmorin is in fact , to be blunt, a genius. Having grown up in the woods, he is an expert tracker and hunter, as well as an expert bowman. He plans everything out to the fine points, and usually has twelve or so contingency plans, all in the matter of minutes. Since he spends most of his days pondering, he is cynic and has an expert opinion on most of life's big questions, but it is also crippling because he wastes no time expressing his opinion (this hurts him for he is an atheist). He writes poetry for fun on occasions. Being a friend to a wind elemental, he traditionally gets help from her, but many think he s insane because, usually, only he can hear her. He is an austere believer in the human race, and he puts the survival of mankind over any god, king, or person ( he ironically only travels alone). He has a soft spot for woman and children, and will be the first to save the maiden or child.
____________________
History
____________________
Ever since birth Ozmorin has been alone. His parents left in the middle of the woods to die when he was but a little over one week old, and a nearby wind elemental named Edenile overheard the fater say
"May the elements take the poor fuck."
Edenile, taking it as an invitation and sensing the babe's genius, took the boy and fled into a grove with a hollow in a massive oak, and there she cared for the child with tender care, naming him Ozmorin. Wind elemtals love thought, poetry, philosophy, and of course like all elementals, the respect of nature, so Ozmorin has always been sharp of mind, also, he learned to make a friend of a forever-young fox he nicknamed "Little Eden" and he nicknamed his mother, Edenile, "Kind" when he learned the word. Since the age of four, Ozmorin had to hunt for his own food and outsmart the animals that were bigger than him and read their body language to understand them, and so by the age of ten he was a good of a hunter as a grown man with the best of his abilities and he was accepted by the elementals as one of them. However, when he was twelve, Kind sent him to join the human Rangers so he could get more human contact, and there he learned his love for mankind and quickly excelled in their fighting skills, mastering them by the age of sixteen. Many if not all expected him to be the Commander of the Rangers in no time, but one day he just walked into the woods and never stopped, re-uniting himself with Little Eden (Kind being a wind elemental never left his side). He has been drifting aimlessly among the realms of men, elves, and nature, surviving and contemplating the things he sees and experiences on his adventure (he keeps his ideas in his journal).
©2011 Wolven[OC] (BBC Coding/Design) - Roleplay Gateway. All Rights Reserved