---
---
Name: Genevieve Oullet

Nickname: "I prefer Genevieve thank you."

Age: 23

Gender: Female

Height: 5'5

Weight: 110 pounds

Sexuality: Heterosexual

Allies/Friends: Witches of the Lower Quarter. Witches of The Wilds.

Enemies: Belial Sect, an anti-magic group that uses magical artifacts to torture witches for research purposes.


---
---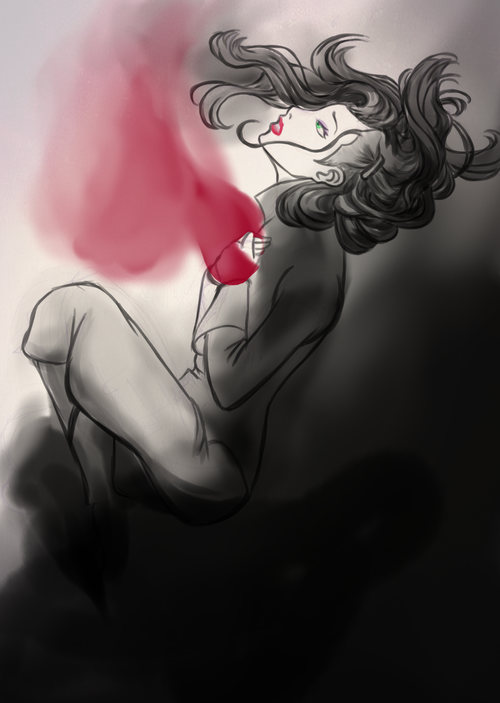 ---
---


Background of Magic: In the world of Ter'Cian magic is commonplace among those that are witches or warlocks. When the gods were reincarnated as humans, the remnants of their power was also sent into the very earth, and nature used it to give birth to humans with the aptitude to harness this power. To keep this power balanced, witches serve nature and only seek to keep life as in balance as they can, without the gods iron fist ruling over each facet of the planet. But as the witches were still human, some bent to greed, others to sheer power, and most were persecuted by those who did not understand them. Nowadays, witches fall into three categories: witches who serve royalty or political figures, witches who live or travel alone and barter spellcraft with people who wish them to perform tasks, and witches who live in covens, or large groups of witches mostly found in wilderness areas or small villages.

There are three major forms of magic:

Spirit Magic: The user harnesses the power of naturally recurring elements and/or the spirits of witch ancestors in order to cast spells. Power output is relative to the power of the witch who cast it and the element that the witch is using. Spirit Magic may NEVER defy laws of nature such as granting immortality or bring the dead back to life.

Dark Magic: Magic that also harnesses the power of naturally recurring elements but normally goes against the laws of nature. There is always a price to play for these spells whether it be a life for a life, or some other more complicated necessity. If the spell is completed without proper payment to the spirits, they shall impose consequences far harsher on the witch who cast it.

Expression Magic: Magic that directly uses the life force and power of the witch who cast it. While powerful, this magic in excess use will kill the user, and is often revered as forbidden magic as it is abusing the power that was granted to them by the gods and forsaking the spirits that give them life.


Abilities: Genevieve is a witch of a long, rich bloodline of witches. She is well versed in spirit magic after having been given her grandmother's grimoire on her 16th birthday after she passed away. She has dabbled in some dark magic but she does so carefully. She has never practiced expression magic, although her family has a history with its use, as it killed her mother. She is not a melee fighter by any means, however in pure potential and force, she is almost unstoppable. Preparation, wit, and knowledge are what will see her through conflict.

Personality: Being a gorgeous, young, powerful witch Genevieve uses every one of these assets to stay alive. She doesn't fool easily and is always looking out for her own survival. In a world where her people can be persecuted for bringing too much attention to themselves, she always acts inconspicuously and always a step ahead of her enemies. That being said, she is no angel, and does not hesitate in participating in illegal activities if the coin and motive is right. She has even hexed a few individuals, causing them to go mad and murder themselves or others. She always packs up shop and leaves after an episode like that. Her tongue is sharp, but she is polite to most at first meet. She is the snake that hides underneath the blooming flower, and many would do well to remember it.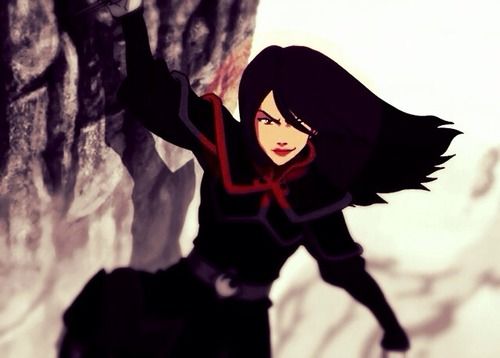 ---
---


Likes: 
+ Money
+ Men
+ Rain

Dislikes:
- Harsh Sun
- Nobility
- Violence

Fears:
x  Being Persecuted x
x  The Gods x
x  Claustrophobic x

Talents:
o Spellcraft o
o Flirting o
o Chess o

Flaws:
= Overconfidence =
=  Binge Drinker =


---
---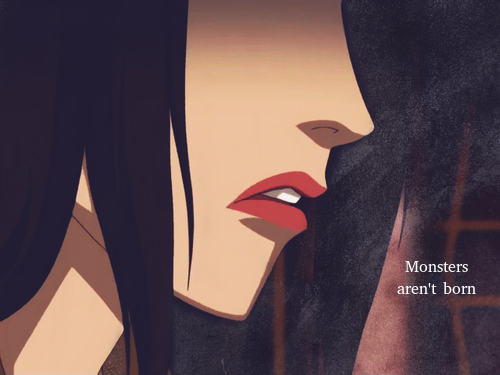 ---
---


Bio: Genevieve was born to a mother and grandmother that loved her dearly, and would do anything to protect her. And they did. She was born during a time when their coven, called the Rain Fallers, were rising to power, with her mother at the helm. She was using expression magic to do it, becoming a ruler of the lower covens, and assimilating them into the Rain Fallers. Her grandmother, Yvette, did not approve of this and became Genevieve's regular caregiver. Her father was not a warlock, so she never knew who he was.

Expression magic normally kills the user very quickly upon its use, however Genevieve's ancestors are from the original line of witches, and her mother was drawing on the power of the original witch, Ester, in order to carry out her powerful magic. When Genevieve was ten years old, the nearby city-state of Aquios attacked the Rain Fallers, and war raged for several weeks.

When the dust settled the Aquios army, what little was left of them, were victorious and the coven was razed to ashes. This was caused by Genevieve's own mother, who used the last of her power to incinerate anyone who was still left within the village, and caused her death.

Yvette had taken Genevieve away from the fighting within the first week of the attack, and she raised her for the next six years until at the age of 92, she passed. In her will, she left Genevieve her grimoire, and this tome was no ordinary grimoire, but one of their ancestor Ester. The sheer knowledge and power contained in its pages was overwhelming, but after seeing the errors her mother made Genevieve only decided to keep the book for her own study.

Seven years have passed and Genevieve now finds herself living in the lower quarter of the capital of Tar'Cien. She has made quite a name for herself as a witch for hire, and she runs a lucrative shop. It has been about one month since the rumors have started to circulate about a cult group that has been spotted near the city's lower quarter. Genevieve takes little interest in gossip, but she always keeps an ear to the ground for such things, and this definitely has the local witches spooked. Something will tip the balance in someone's favor soon, and Genevieve will make sure that it is within hers.


---
---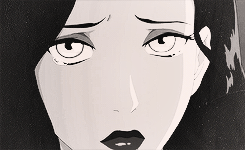 ---
---