Default Location for Even Gods Bleed: Divine Wrath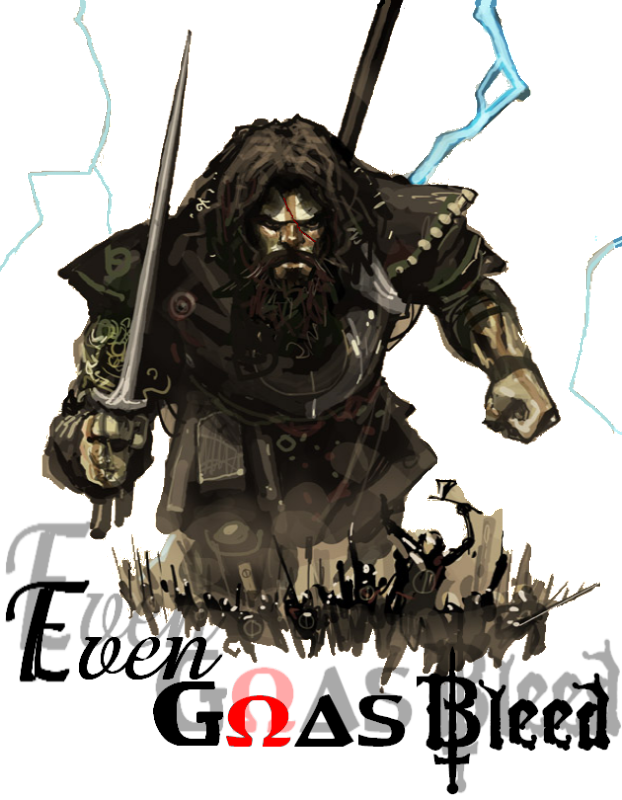 In Cam Lire, hope is something whispered in the ears of children to aid in sleep. The reign of the God King is spreading like a disease. And though it needs curing, rebellion is but a sweet dream.
However, there are those who would see it reality.
But, is this really a plague or a blessing in disguise?
---
Everything here belongs to the old RP or Chapter 1. I place there for the purposes of displaying the old rating and links for veterans and new members who might want to go back and look at things, mostly the the first chapter IC.
Characterization: Advanced Plot: Proficient Depth: Advanced Style: Advanced Mechanics: Advanced Overall: Proficient
26/30
Izoi

wrote:This role-play makes great use of detail and the time period that the plot occurs within. The characters are thoroughly thought out, as are the posts despite the great deal of content in this role-play; which can be off putting to some. If one is seeking a very advanced, well thought out, fantasy setting and plot, this one is most certainly worth looking into.
Characterization: Advanced Plot: Proficient Depth: Advanced Style: Advanced Mechanics: Advanced Overall: Advanced
28/30
LynIsMe

wrote:I thoroughly enjoyed reading this! The characters are well-defined, and the plot is progressing very smoothly. The use of depth in everyone's posts, as well as the grammar and mechanics make the story very interesting to read. The Storyteller's opening post was a great intro, and the following posts were all insightful to each character's personality and background. The majority of the posts were all vertical, furthering the plot and character depth. The use of style in the posts was also attention-grasping. I'm looking forward to seeing where this story will end. Great job
---
Story Arc 1 - Calvarre Fortress Siege:

Rebellion Leader Asher Thrawn, suspects the God King has discovered that he is the last remaining rebel general and is planning an assault on his fortress. Any day now, under the guise as a tax collector, the attack will begin. As a result, he has begun gathering soldiers and mercenaries from across the land to aid in the fight. However, he has suddenly gone missing. Rumors say he has run in fear of his life, leaving everyone to suffer for his actions. But William Campborn, mercenary leader of the Lions, has decided to stay and fight; he, his men, and what remains of the hired sell swords and rebels will see this siege through to the bloody end.





Character List



William Campborn played by Irish Wolf
Halden Fynolt played by 7achary
Klause 'Ichor' von Stein played by Saxious
Chief Zon Mezbuthfoker played by Hydrall
Galizur: The Forsaken played by Maestro
Mireille: The Idealist played by Cer
Fiona Draconis played by Weirdo
Joshua Foulke played by Solo Wing Pixy
Kristoff Deamhar played by Leli
Seric Uradel played by Lifecharacter
Alexander Levine played by zane saphire
Wylie Tian played by Shiva

Story Arc 2 - The Ostasos Tournament:

It's the eve of the biggest tournament in Wolfeil and everyone is making preparations to enter or enjoy the show. For many, this is not just another chance to make some extra coin, no, it is much more. This is a shot at freedom for slaves and gladiators, for if they win their reward is worth more than any amount of gold. But for professional fighters, this is what they have worked all year for: the glory, the gold, and the respect. This is the event of the year and spectators from all across Cam Lire are expected to show up.





Character List



Empress Shar Moedma played by Lovely VonSchultz
Chivalry played by Kurokiku
Caspian Sterling played by Yonbibuns
Tanith Kelvaskur played by Kurokiku
Wylie Tian played by Shiva
Liana Belladonna played by BleedingCrimson
Cirrus Scarleuit played by Shiva
Grief Sorrow played by ÆSIR Society
Kaelyn Vetr played by Solo Wing Pixy

Story Arc 3 - The Savages of Aelden:

The God King has had it with the wood elves of the Aelden; they have thwarted his plans for the last time. Too long has he had his eyes set on harvesting their precious lumber? But instead of behaving like loyal subjects, they refuse what is rightfully his. No more though. He will have what he wants and a fleet of Warforged shall guarantee it. However, before he can do things his way, he has agreed to a final meeting of peace between the elder elf, all arranged by his eldest daughter. A treaty will be discussed, where both parties will get what they want, or... he will go with plan B.





Character List



God King: Azrael played by ÆSIR Society
Iphigenia Wynter played by That one guy
Karthus played by Pyromaker
Nicolaisujiama Hansukemiro played by Winds Of Fate
Nargash Soulripper played by TemplarWarden
Galizur: The Forsaken played by Maestro
Mireille: The Idealist played by Cer

Story Arc 4 - Blood Feud:

With the God King away on business and most of his council the same, there is no one to watch over the kingdom; except, Prince Azul. Seeing this as his chance to shine, the young mage steps up and accepts responsibility. Has the Blood Prince bit off more than he can chew? Or will he be handle the reigns, especially with the help of his long lost brother: Prince Terryn, the original son of god.





Character List



Azul Wynter played by Thepyromaker
Terryn Wynter played by Aftershock
Anthea played by Weirdo
Amara a'Jin played by wakeangel
---
2 posts here • Page 1 of 1