Rebbanburg
"Nothing here but, beatin' down hopes and dreams."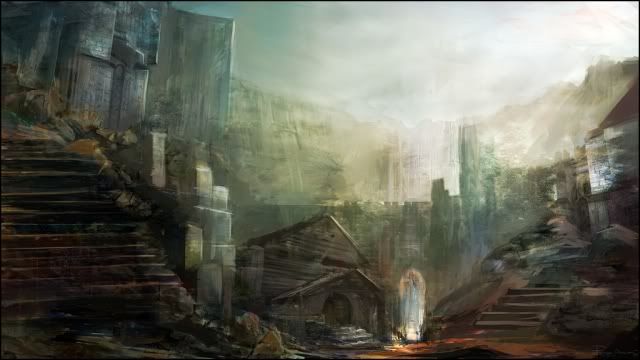 On the edges of South Ethona there is a ramshackle town called Rebbanburg. It was once seat to a wealthy noble man, but now it is a den of thieves and whores. The populace and buildings are covered in a thin layer of dust from the south bound winds of the desolate plains. There are few craftsman, with most of the male population serving as laborers. The most notable feature of Rebbanburg comes in the form of the successful and varied brothels. There is no one to regulate that particular business, so there are many pimps and extortionist. In a place with the presence of law you can find almost anything to tickle your fancy, no matter how obscure or bizarre. Occasionally a trader will come through on their way to the sparse villages of South Ethona. Foreigners are subtly discouraged from visiting Rebbanburg, some think it mars the beauty of Illumine even at such a distance.
The Tipsy Trollop




The Tipsy Trollop is the most run down and cheapest of the brothels. Two stories, dark and dank interior filled with smoke and odd smells. At the moment Hal is acting as a "bouncer" of sorts there.
0 posts here • Page 1 of 1