That's how they end most of your most beloved fairytales. You read about all the trials and tribulations; the jealousies, hatres, poisons, heartbreak, death, and ever other tragedy. For some of you, your mind is so wrapped up around their situations, you can't even fathom a life of bliss after their pain. And then everyone's favorite quote comes into play. "And they lived happily ever after..." In your head, you think that that means they have found love, companionship, happiness, and your favorite characters can now look past their dark pasts. But what if happy ever after was only a dream and the day your fairytale ended was the day you woke up?
---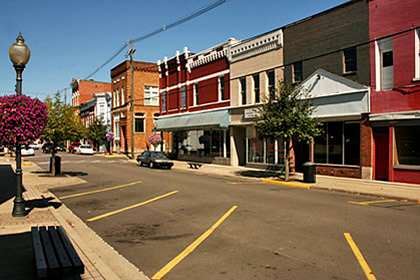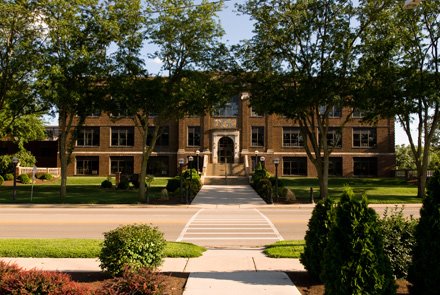 Welcome to Brookehaven
A lakeside town in North Carolina, Brookehaven is a small town. Everyone mostly knows everyone. There are your favorite little bars, coffee shops, clothing stores, and the like. There is one elementary school, one middle school, one high school, and the closest college is about three miles south of the town. And your favorite fairytale characters? They're all either college or high school students. For them, their fairytales are only dreams that plague them, leaving them all with a sense of longing or loss. The same people they see every day are the same ones sharing their dreams. And how do you handle something like that? Walk up to them and tell them that you belong together. So most, have opted to keep quiet and try to act normal. For some, their fairytale counterparts are the last people they want to be with, but the ones they need the most. And others are only just realizing that they might not even belong.
How will your fairytale play out?
Only you have the answer.
---
---
---
Name| Age (16 - 22)| College or High School Year| FC: Crystal Reed|
ReservedIn her dreams, she was this outgoing, strong, and fearless woman that fell in love. And she hated it. For her, losing all of that toughness for love didn't sit well with her and she would have rather died choking on that apple than falling in her prince's arms. In the real world, she is just as athletic as in her dreams, though if you were to take a look at her home life, you'd see that she is definitely not as strong emotionally. Her cold exterior puts off all that aren't close to her and she hopes it does so for her prince.
Name| Age (16 - 22)| College or High School Year| FC: Paul Wesley|
ReservedNot exactly a prince in this world - have you seen that old leather jacket he wears? - he is still just as charming and nice. While he isn't seen as the most popular guy or most talked about guy, he is always one that most people associate the words friendly or good. But he isn't perfect. No matter how much FC: Crystal Reed sneers at him about his goody personality, the darkness in his soul is deeper than she might know. And despite how hard she pushes, he wants to be closer. He is the older brother of FC: Dianna Argon and is close friends with FC: Steven R. McQueen.
---
---
Shailene Pierce| Age: 18| High School Senior| FC: Nina Dobrev|
TAKEN
Just as beautiful as she is in the story and in her dreams, the one difference in the real world is that instead of her passion being for books, it is for animals. A high school senior, [Belle] wants nothing more than to take care of animals like her mother used to. But for now, she is willing to volunteer and be the regular high school student her best friends would want to see her as. But even this cheerleader knows that there is more to life than being popular in high school. She only hopes that her counterpart realizes it as well. She is best friends with FC: Taylor Momsen, though most of the popular crowd disapproves, and has a crush on FC: Alex Pettyfer.
Name| Age (16 - 22)| College or High School Year| FC: Alex Pettyfer|
ReservedVain? Check! Popular? Check! Big man on campus? Check and done. He is beyond sure of himself and chooses to ignore his dreams and possibly connection with FC: Nina Dobrev, opting to pretend that he had not been relieved when he found out that she was recently single. Is there an ounce of goodness in him? There might possibly be under that selfish, possessive, and hard exterior...though he would deny it in the face of his perfectionist family. In truth, all he wants is love and a one way ticket out of this small town. But is he willing to leave with his current girlfriend, FC: Teresa Palmer, or attempt to woo the one girl that won't fall for his ways?
---
---
Joseline Farthing | Age: 16| High School Junior| FC: Dianna Agron|
TAKEN
You remember that phrase never-trust-a-pretty-girl-with-an-ugly-secret? Well, she is that girl and the only one who knows that secret is FC: Daniel Sharman and her brother and she has sworn him to secrecy. [Wendy] has denied her feelings in the real world for far too long and wants to tell him the truth, but then there is FC: Taylor Momsen who won't give her jealousy and hatred a rest. But is everything truly as it seems? And what is her big secret? She is FC: Paul Wesley's little sister.
Name| Age (16 - 22)| College or High School Year| FC: Daniel Sharman|
ReservedHe has been friends with FC: Taylor Momsen for quite some time now. Is he aware of her feelings for him? Yes. Does he even care? Maybe, but he is too wrapped up in FC: Dianna Argon, wanting - for some odd reason - for her to trust him and let him completely in. And while to most, it may seem like he is stringing both girls along, he only cares for them both deeply and wants the three of them to be able to get along. But how peacefully can they be when his feelings for them both are beyond platonic?
Name| Age (16 - 22)| College or High School Year| FC: Taylor Momsen| OPEN
Loud, brass, and completely uncontrollable, she buzzes around school with FC: Daniel Sharman on her arm. At least, she used to. Every now and then, he is flitting behind FC: Dianna Agron's skirt. And it's not like she dislikes the other blonde as much as she pretends to. She is, to put it frankly, conflicted with her feelings for the two. On one hand, she has been in love with FC: Daniel Sharman for as long as she can remember. But then...FC: Dianna Agron sends a flutter through her tummy that is becoming harder and harder to ignore by the minute. She is best friends with FC: Nina Dobrev.
---
---
Name| Age (16 - 22)| College or High School Year| FC: Shailene Woodley| OPEN
Cinderella was put through chores and hard labor, all of which is a true nightmare to her in the real world. Each time she has this dream, she never actually focuses on the fact that she gets a happy ending. All she sees is the horror of her life in that world and she clings to all of her materialistic posessions. It's not to say that she is an incredibly selfish materialist; she has a heart and she is quite bubbly and affectionate with all she deems as friends. But she would rather not end up with her prince charming. As cute as he is, she has her eyes set on FC: Paul Wesley and that sociopath FC: Crystal Reed will not get in her way.
Name| Age (16 - 22)| College or High School Year| FC: Tyler Posey| OPEN
Perhaps it was something they agreed upon, but he is not interested in being with the one who is in his dreams. He is quite content with his current girlfriend, FC: Lily Collins. She fits him like no other and he would gladly not have that predetermined fairytale ending if it meant being with her. However, he has seen her eyes straying and he is not liking where her eyes go.
---
---
Carmen Bently| Age: 19| College Freshman| FC: Teresa Palmer|
TAKEN
Whoever the hell thought to put a sleeping curse on her while she was asleep must not have known FC: Vanessa Ray. She would rather much be awake playing mind games with both her boyfriend, FC: Alex Pettyfer, and FC: Steven R. McQueen. Games are life to her. After all, without them, life is boring and she has never been a boring person. She hates FC: Nina Dobrev and dislikes that FC: Steven R. McQueen has been paying more attention to FC: Lily Collins.
Name| Age (16 - 22)| College or High School Year| FC: Nicholas Holt|
TAKEN
It is probably an understatement that he dislikes FC: Teresa Palmer. In his dreams, she is sweeter, more humble. Less bitch. He has recently gotten over the breakup with FC: Nina Dobrev and while he does not miss her in that sense, he is quite reflective. He is really trying to deciper what these dreams mean and despite his aforementioned distaste of his fairytale counterpart, his curiosity has definitely been piqued...
---
---
Arabella Tristan| Age: 19| College Sophomore| FC: Lily Collins|
TAKEN
A natural born swimmer, she was escastic to see in her dreams that she was a mermaid. However, it all went to hell when her prince turned out to be not even her boyfriend, but FC: Steven R. McQueen. The local bad boy. To say it was a dream-turned-nightmare was an understatement. Nevetheless, she felt drawn to him and while she knows it is wrong, she has been seeing him behind her boyfriend's back. It's horrible; she knows! She has been trying to make herself stop. But each time she tells her heart no, she is always running back...
Name| Age (16 - 22)| College or High School Year| FC: Steven R. McQueen| OPEN
Does he honestly care that he is hooking up behind FC: Tyler Posey's girlfriend behind the guy's back? Hell no! He can tell from afar that whatever the two of them had before is dwindling and while he may play an integral part in that, he is not willing to back down. She was the first person to truly love him for him and he'd be damned if he let her go for some punk. And if FC: Tyler Posey wants to come fight about it, bring it on. It's his life if he really wants to fuck with the town pyromaniac.
---
---
Rules:
No God-modding!
No Mary or Gary Sues. Make your characters dimensional. Use what I gave you, but the rest is up to you. I can choose to not accept your character
No reserving of two females. Please reserve at least one of each gender.
All reservations are in the OOC. Have the password as I will ignore you if you do not.
Develop relationships, talk with each other outside of the RP while you're creating characters. Some characters have predetermined relationships, but I can - if wanted - post a relationships sheet
Inform me if you are not able to post every day. No one is expected to post every day, but I would rather if everyone gives me availability times when they're reserving.
Reservations last 48 hrs. If a WIP is not up, the reservation can be canceled. If the WIP is up, you have another 48 hrs.
Minimum of 300 words in each post and please, be literate.
Get creative with CS
FCs can be negotiable, though I might be stubborn with some
Password is favorite movie
Code: Select all

[center][img]FONTMEME.COM[/img]
[img]IMAGE OR GIF HERE[/img]
[center]CHARACTER QUOTE HERE[/center][hr][/hr]
[right][img]IMAGE OR GIF HERE[/img]
[img]IMAGE OR GIF HERE[/img]
[img]IMAGE OR GIF HERE[/img]
[img]IMAGE OR GIF HERE[/img]
[img]IMAGE OR GIF HERE[/img]
[img]IMAGE OR GIF HERE[/img]
[img]IMAGE OR GIF HERE[/img]
[img]IMAGE OR GIF HERE[/img]
[img]IMAGE OR GIF HERE[/img][/right]
Name:

Nicknames:

Age:

High School or College Year:

Fairytale:

Sexuality:

Face Claim:[hr][/hr]
Habits/Quirks:

Personality: At least two paragraphs

Likes:

Dislikes:

Fears:

Dreams:[hr][/hr]

History:

Theme Song:

Other:
0 posts here • Page 1 of 1
0 posts here • Page 1 of 1
Arcs are bundles of posts that you can organize on your own. They're useful for telling a story that might span long periods of time or space.
There are no arcs in this roleplay.
There are no quests in this roleplay.
Welcome home, Promethean. Here, you can manage your universe.
Arcs are bundles of posts from any location, allowing you to easily capture sub-plots which might be spread out across multiple locations.
You can create Quests with various rewards, encouraging your players to engage with specific plot lines.
Settings are the backdrop for the characters in your universe, giving meaning and context to their existence. By creating a number of well-written locations, you can organize your universe into areas and regions.
Navigation
While not required, locations can be organized onto a map. More information soon!
There are no groups in this roleplay!
Orphanage
By marking a character as abandoned, you can offer them to your players as pre-made character sheets.
"That's the real problem with the world, too many people grow up."(Complete)
By creating Collectibles, you can reward your players with unique items that accentuate their character sheets.
You can schedule events for your players to create notifications and schedule times for everyone to plan around.
Add and remove other people from your Universe.
The Forge
Use your INK to craft new artifacts in Ever After: When the Dream Ends. Once created, Items cannot be changed, but they can be bought and sold in the marketplace.
Notable Items
No items have been created yet!
The Market
Buy, sell, and even craft your own items in this universe.
Market Data

Market conditions are unknown. Use caution when trading.

Quick Buy (Items Most Recently Listed for Sale)
Always made fun of for it's name, this is actually a pretty decent college
One of the top party places
A very historical building in town
The only high school in Brookehaven
None
Discussions
Most recent OOC posts in Ever After: When the Dream Ends