[center]
---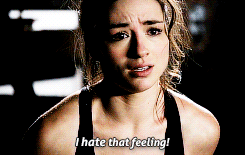 Name: Elowen Snow
Nicknames: Ice Queen, Elle(she hates being called Ellie), Winnie, Winter, Brat(her stepmother), sociopath
Age: 18
High School or College Year:
Fairytale: Snow white
Sexuality: Heterosexual
Face Claim:[hr]Crystal Reed[/hr]
Habits/Quirks: She plays piano tunes on her knee when she feels nervous, and bites her thumbnail when she is thinking intensely about something.
Personality: Elowen is often described by others as a sociopath, and, at least what she allows others to see, that is rightly deserved. She will often appear cold and aloof, in her attempts to drive others away. She does not wish to make friends with others for fear that she will experience the same intense heart ache that she experienced after the loss of her parents. But if you break this shell that life has forced her to build, you will find a very caring and loyal girl, who secretly yearns for a friend, but can't seem to bring herself to get close enough to anyone. She is very protective of those she cares about, and is willing to do anything and everything to help them.
She has mixed feelings on love, while she enjoys the feeling that it had brought to her when she was a child, but hates the pain and weakness that she has experienced from it. She has a great fear to being weak, as she had watched both her parents go from strong, vivacious individuals, to dying on the hospital bed as she watched their frail bodies slip away from this world. Because of this she is very stubborn, determined and hard working, telling herself that if she works hard enough at something then she will never have to fear of being weak and maybe one day finally stand up to her aunt. Though she puts up a tough front in school, scaring away any potential friends, she is actually very emotionally weak in front of her aunt. Often crying or at the very least running away into her room. As a way to cope, Elowen has taken up running, and while she does not join any school sports teams, she is very athletic.
Likes:
Martial Arts
Weapon training
Reading
Playing the piano
running
Dislikes:
Apples
Confronting her emotions
feeling weak or vulnerable.
Fears:
The dark
Being weak/ hurt
Thunder
Heights
Losing her toughness/falling in love
Dreams:[hr] To take her father's company back from her aunt.[/hr]
History: Elowen was born to wealthy CEO of a security and sports business, and a famed concert pianist. Despite her father being heavily involved in the business world, he refused to move the city, choosing instead to raise his daughter in the small town of Brookhaven, where he had grown up. However, their happy little family was not meant to last forever. Soon after Elowen's fifth birthday, her loving mother became sick with a mysterious disease that baffled the doctors. For the next two years Elowen slowly watched her mother deteriorate from the disease, before finally passing away in the hospital when Elowen was seven. Her father was devastated by the loss of his wife, and feared that his daughter would follow her path. While he could not protect her from illness, he over compensated by having Elowen take numerous self defense, weapons, and martial artist classes. But he thought that Elowen needed a woman's influence in her life, seeing as how she lost her mother at such a young age. Around the age of ten, he asked the heiress to a coffee empire, Priscilla Queens, a distant female cousin of her father's, to come live with them, as the company had hit some troubling times money wise. When her father was around, Priscilla was nice and kind, as any mother would be around a child, however when her father was not around, Priscilla would verbally abuse her to no end. Unaccustomed to this, Elle found her way of dealing with this new bombardment by not acknowledging her feelings, often keeping them hidden inside, or just ignoring them all together. She began to act cold and distant towards others, earning her the name Sociopath and Ice Queen at school. As if her life was not bad enough, at the age of twelve, her father, home from a long business trip, became gravely ill. She watched in agony as her father deteriorated, like her mother had years before, while her relative only feigned interest. At thirteen, she watched her father slip into a coma and die.
Priscilla wasted no time taking over the company, as Elle was too young to do it herself. She kicked poor Elowen out of the beautiful Victorian mansion Elowen had grown up in, and into a small, shabby bungalow on the other side of town. On the brink of depression, Elowen found solace in training, and running, but also in her dreams. She would dream that she was a strong, outgoing and fearless beauty, all the things she wished she could be herself. The only thing she didn't like, was the part where she fell in love, and lost the toughness that Elowen had admired about her the most. Wishing never to be weak, as she had always been when her aunt had taunted her, often just taking it with silence, she vowed that she would never fall in love, as in her eyes, loved was something that was your downfall, not your strength. Though they do not live together anymore, her aunt will often pay visits to Elowen when Priscilla is feeling bored and wishes to entertain herself by seeing Elowen squirm under her thumb.
Theme Song: Stronger-Kelly Clarkson
Other: She has a pet cat named Artemis that she found abandoned on the 1st anniversary of her father's death.