XXXXXXXX
XXXXXXXX
XXXXXXXX
XXXXXXXX
XXXXXXXX
XXXXXXXX
XXXXXXXX
XXXXXXXX
XXXXXXXX
XXXXXXXX
XXXXXXXX
XXXXXXXX
XXXXXXXX
XXXXXXXX
XXXXXXXX
XXXXXXXX
XXXXXXXX
XXXXXXXX
XXXXXXXX
XXXXXXXX
XXXXXXXX
XXXXXXXX
XXXXXXXX
XXXXXXXX
XXXXXXXX
XXXXXXXX
XXXXXXXX
XXXXXXXX
XXXXXXXX
XXXXXXXX
XXXXXXXX
XXXXXXXX
XXXXXXXX
XXXXXXXX
XXXXXXXX
XXXXXXXX
XXXXXXXX
XXXXXXXX
XXXXXXXX
XXXXXXXX
XXXXXXXX
XXXXXXXX
XXXXXXXX
XXXXXXXX
XXXXXXXX
XXXXXXXX
XXXXXXXX
XXXXXXXX
XXXXXXXX
XXXXXXXX
XXXXXXXX
XXXXXXXX
XXXXXXXX
XXXXXXXX
XXXXXXXX
XXXXXXXX
XXXXXXXX
XXXXXXXX
XXXXXXXX
XXXXXXXX
XXXXXXXX
XXXXXXXX
XXXXXXXX
XXXXXXXX
XXXXXXXX
XXXXXXXX
XXXXXXXX
XXXXXXXX
XXXXXXXX
XXXXXXXX
XXXXXXXX
XXXXXXXX
XXXXXXXX
XXXXXXXX
XXXXXXXX
XXXXXXXX
XXXXXXXX
XXXXXXXX
XXXXXXXX
XXXXXXXX
XXXXXXXX
XXXXXXXX
XXXXXXXX
XXXXXXXX
XXXXXXXX
XXXXXXXX
XXXXXXXX
XXXXXXXX
XXXXXXXX
XXXXXXXX
XXXXXXXX
XXXXXXXX
XXXXXXXX
XXXXXXXX
XXXXXXXX
XXXXXXXX
XXXXXXXX
XXXXXXXX
XXXXXXXX
XXXXXXXX
XXXXXXXX
XXXXXXXX
XXXXXXXX
XXXXXXXX
XXXXXXXX
XXXXXXXX
XXXXXXXX
XXXXXXXX
XXXXXXXX
XXXXXXXX
XXXXXXXX
XXXXXXXX
XXXXXXXX
XXXXXXXX
XXXXXXXX
XXXXXXXX
XXXXXXXX
XXXXXXXX
XXXXXXXX
XXXXXXXX
XXXXXXXX
XXXXXXXX
XXXXXXXX
XXXXXXXX
XXXXXXXX
XXXXXXXX
XXXXXXXX
XXXXXXXX
XXXXXXXX
XXXXXXXX
XXXXXXXX
XXXXXXXX
XXXXXXXX
XXXXXXXX
XXXXXXXX
XXXXXXXX
XXXXXXXX
XXXXXXXX
XXXXXXXX
XXXXXXXX
XXXXXXXX
XXXXXXXX
XXXXXXXX
XXXXXXXX
XXXXXXXX
XXXXXXXX
XXXXXXXX
XXXXXXXX
XXXXXXXX
XXXXXXXX
XXXXXXXX
XXXXXXXX
XXXXXXXX
XXXXXXXX
XXXXXXXX
XXXXXXXX
XXXXXXXX
XXXXXXXX
XXXXXXXX
XXXXXXXX
XXXXXXXX
XXXXXXXX
XXXXXXXX
XXXXXXXX
XXXXXXXX
XXXXXXXX
XXXXXXXX
XXXXXXXX
XXXXXXXX
XXXXXXXX
XXXXXXXX
XXXXXXXX
XXXXXXXX
XXXXXXXX
XXXXXXXX
XXXXXXXX
XXXXXXXX
XXXXXXXX
XXXXXXXX
XXXXXXXX
XXXXXXXX
XXXXXXXX
XXXXXXXX
XXXXXXXX
XXXXXXXX
XXXXXXXX
XXXXXXXX
XXXXXXXX
XXXXXXXX
XXXXXXXX
XXXXXXXX
XXXXXXXX
XXXXXXXX
XXXXXXXX
XXXXXXXX
XXXXXXXX
XXXXXXXX
XXXXXXXX
XXXXXXXX
XXXXXXXX
XXXXXXXX
XXXXXXXX
XXXXXXXX
XXXXXXXX
XXXXXXXX
XXXXXXXX
XXXXXXXX
XXXXXXXX
XXXXXXXX
XXXXXXXX
XXXXXXXX
XXXXXXXX
XXXXXXXX
XXXXXXXX
XXXXXXXX
XXXXXXXX
XXXXXXXX
XXXXXXXX
XXXXXXXX
XXXXXXXX
XXXXXXXX
XXXXXXXX
XXXXXXXX
XXXXXXXX
XXXXXXXX
XXXXXXXX
XXXXXXXX
XXXXXXXX
XXXXXXXX
XXXXXXXX
XXXXXXXX
XXXXXXXX
XXXXXXXX
XXXXXXXX
XXXXXXXX
XXXXXXXX
XXXXXXXX
XXXXXXXX
XXXXXXXX
XXXXXXXX
XXXXXXXX
XXXXXXXX
XXXXXXXX
XXXXXXXX
XXXXXXXX
XXXXXXXX
XXXXXXXX
XXXXXXXX
XXXXXXXX
XXXXXXXX
XXXXXXXX
XXXXXXXX
XXXXXXXX
XXXXXXXX
XXXXXXXX
XXXXXXXX
XXXXXXXX
XXXXXXXX
XXXXXXXX
XXXXXXXX
XXXXXXXX
XXXXXXXX
XXXXXXXX
XXXXXXXX
XXXXXXXX
XXXXXXXX
XXXXXXXX
XXXXXXXX
XXXXXXXX
XXXXXXXX
XXXXXXXX
XXXXXXXX
XXXXXXXX
XXXXXXXX
XXXXXXXX
XXXXXXXX
XXXXXXXX
XXXXXXXX
XXXXXXXX
XXXXXXXX
XXXXXXXX
XXXXXXXX
XXXXXXXX
XXXXXXXX
XXXXXXXX
XXXXXXXX
XXXXXXXX
XXXXXXXX
XXXXXXXX
XXXXXXXX
XXXXXXXX
XXXXXXXX
XXXXXXXX
XXXXXXXX
XXXXXXXX
XXXXXXXX
XXXXXXXX
XXXXXXXX
XXXXXXXX
XXXXXXXX
XXXXXXXX
XXXXXXXX
XXXXXXXX
XXXXXXXX
XXXXXXXX
XXXXXXXX
XXXXXXXX
XXXXXXXX
XXXXXXXX
XXXXXXXX
XXXXXXXX
XXXXXXXX
XXXXXXXX
XXXXXXXX
XXXXXXXX
XXXXXXXX
XXXXXXXX
XXXXXXXX
XXXXXXXX
XXXXXXXX
XXXXXXXX
XXXXXXXX
XXXXXXXX
XXXXXXXX
XXXXXXXX
XXXXXXXX
XXXXXXXX
XXXXXXXX
XXXXXXXX
XXXXXXXX
XXXXXXXX
XXXXXXXX
XXXXXXXX
XXXXXXXX
XXXXXXXX
XXXXXXXX
XXXXXXXX
XXXXXXXX
XXXXXXXX
XXXXXXXX
XXXXXXXX
XXXXXXXX
XXXXXXXX
XXXXXXXX
XXXXXXXX
XXXXXXXX
XXXXXXXX
XXXXXXXX
XXXXXXXX
XXXXXXXX
XXXXXXXX
XXXXXXXX
XXXXXXXX
XXXXXXXX
XXXXXXXX
XXXXXXXX
XXXXXXXX
XXXXXXXX
XXXXXXXX
XXXXXXXX
XXXXXXXX
XXXXXXXX
XXXXXXXX
XXXXXXXX
XXXXXXXX
XXXXXXXX
XXXXXXXX
XXXXXXXX
XXXXXXXX
XXXXXXXX
XXXXXXXX
XXXXXXXX
XXXXXXXX
XXXXXXXX
XXXXXXXX
XXXXXXXX
XXXXXXXX
XXXXXXXX
XXXXXXXX
XXXXXXXX
XXXXXXXX
XXXXXXXX
XXXXXXXX
XXXXXXXX
XXXXXXXX
XXXXXXXX
XXXXXXXX
XXXXXXXX
XXXXXXXX
XXXXXXXX
XXXXXXXX
XXXXXXXX
XXXXXXXX
XXXXXXXX
XXXXXXXX
XXXXXXXX
XXXXXXXX
XXXXXXXX
XXXXXXXX
XXXXXXXX
XXXXXXXX
XXXXXXXX
XXXXXXXX
XXXXXXXX
XXXXXXXX
XXXXXXXX
XXXXXXXX
XXXXXXXX
XXXXXXXX
XXXXXXXX
XXXXXXXX
XXXXXXXX
XXXXXXXX
XXXXXXXX
XXXXXXXX
XXXXXXXX
XXXXXXXX
XXXXXXXX
XXXXXXXX
XXXXXXXX
XXXXXXXX
XXXXXXXX
XXXXXXXX
XXXXXXXX
XXXXXXXX
XXXXXXXX
XXXXXXXX
XXXXXXXX
XXXXXXXX
XXXXXXXX
XXXXXXXX
XXXXXXXX
XXXXXXXX
XXXXXXXX
XXXXXXXX
XXXXXXXX
XXXXXXXX
XXXXXXXX
XXXXXXXX
XXXXXXXX
XXXXXXXX
XXXXXXXX
XXXXXXXX
XXXXXXXX
XXXXXXXX
XXXXXXXX
XXXXXXXX
XXXXXXXX
XXXXXXXX
XXXXXXXX
XXXXXXXX
XXXXXXXX
XXXXXXXX
XXXXXXXX
XXXXXXXX
XXXXXXXX
XXXXXXXX
XXXXXXXX
XXXXXXXX
XXXXXXXX
XXXXXXXX
XXXXXXXX
XXXXXXXX
XXXXXXXX
XXXXXXXX
XXXXXXXX
XXXXXXXX
XXXXXXXX
XXXXXXXX
XXXXXXXX
XXXXXXXX
XXXXXXXX
XXXXXXXX
XXXXXXXX
XXXXXXXX
XXXXXXXX
XXXXXXXX
XXXXXXXX
XXXXXXXX
XXXXXXXX
XXXXXXXX
XXXXXXXX
XXXXXXXX
XXXXXXXX
XXXXXXXX
XXXXXXXX
XXXXXXXX
XXXXXXXX
XXXXXXXX
XXXXXXXX
XXXXXXXX
XXXXXXXX
XXXXXXXX
XXXXXXXX
XXXXXXXX
XXXXXXXX
XXXXXXXX
XXXXXXXX
XXXXXXXX
XXXXXXXX
XXXXXXXX
XXXXXXXX
XXXXXXXX
XXXXXXXX
XXXXXXXX
XXXXXXXX
XXXXXXXX
XXXXXXXX
XXXXXXXX
XXXXXXXX
XXXXXXXX
XXXXXXXX
XXXXXXXX
XXXXXXXX
XXXXXXXX
XXXXXXXX
XXXXXXXX
XXXXXXXX
XXXXXXXX
XXXXXXXX
XXXXXXXX
XXXXXXXX
XXXXXXXX
XXXXXXXX
XXXXXXXX
XXXXXXXX
XXXXXXXX
XXXXXXXX
XXXXXXXX
XXXXXXXX
XXXXXXXX
XXXXXXXX
XXXXXXXX
XXXXXXXX
XXXXXXXX
XXXXXXXX

Queen Bee || Senior ||Xiyeon Pristin || Open
Powerful, captivating, and frightening, it was a surprise to see the spawn of the infamous Chuck Bass and Blair Waldorf - practically New York royalty - denigrated to second place in respect to the 'new kid on the block,' but this is no new kid - at least, not to this lifestyle. And from her perfectly polished nails to her prim posture, there's no denying the magnitude of wealth and intimidation this one holds...even if, from time to time, she founds herself out-shined by [Dytto]. At least the other girl knows her place, or so she tells herself. Lines get blurred in that relationship and it's easier to just surround herself with followers who both fear and are respectfully loyal to her than, consider the girl a close friend. It's a lot better than her relationships w/ [Becky Gomez] and [Sasha], the latter of whom disappeared for a year only to return now and think that she's still in the running for [Xiyeon]'s crown...which is preposterous and she has no qualms with proving that to the girl. Even if she did miss her. She is sometimes reluctantly best friends w/ [Cody Christian] and [Steven R. McQueen], and used to date the latter until last Homecoming to branch out to new flavors like [Lucky Blue Smith]. But she wants her ex back, while still having her fun, and does not like his newfound closeness with [Corie Rayvon], just like she does not like the girl's closeness with her former best friend [Becky]. It seems peasants forever have a penchant for wanting what's not theirs.



Henry Bass || The Player || Senior || Cody Christian || Taken by Girl2Fine2
It would seem that though Chuck Bass has grown from his old ways, his son has decidedly taken upon the task of bringing that old thing back, often known along The Upper East Side as a heart-breaker...which...by the way, is not his fault. Most people, like [Becky G] walk into the situation knowing that he's the hit-it-and-quit-it type, though it stands to reason that his true philandering ways didn't start until [Sasha] up and left him last year. They had been dating since middle school and though their relationship had its ups and downs, he had truly cared for her and was hurt. And though people like [Corie Rayvon], whom he cannot stand, has read him for filth about the matter, he likes to say he's over his ex-girlfriend and is not at all interested in her return, even though his sister [Dytto] disagrees. His best friends are [Xiyeon] and [Steven], though he has known the latter the longest. Besides, he has other things to focus on besides his ex, like getting into Columbia and solving the mystery that is his growing...whatever-you-call-them-because-they're-not-feelings-feelings-for-[Kim]. Which aren't even feelings to question in the first place because he's as straight as an arrow, right?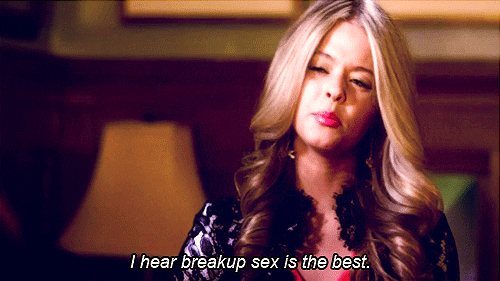 ______ Van der Woodsen || The Power-Hungry One || Junior || Sasha Pieterse || Open
No one can deny whose child she is with her penchant for running away when least expected and without warning, though the fact that she's ashamed to take her father's name does leave an ache in Dan's heart after thinking that he's finally carved out a place for himself among the rich. That's his problem, she's probably surmised to herself; the true power comes from her mother's side of the family. But that is where the similarities between herself and her mother stop, and the similarities with her godmother, Blair Bass-Waldorf, begin. Though stunning and cunning, this perfectionist was taken aback just before sophomore year last year when she came to startling realization that she had developed feelings for her best friend, [Dytto]. It didn't help that she had dated the girl's brother, [Cody], for a time. She still cares for him, that much is certain, and now that she's back, she wants to go back to the way things were before. Back to when she was [Xiyeon]'s favorite, [Dytto] didn't look unwelcoming, and [Cody] wasn't ignoring her calls. However, though she thinks she's "fixed," the first stirrings of feelings do still exist, which is why she's hoping to get [Cody] back. Things were right when they were together. Then she can focus on getting the crown [Xiyeon] promised her, even if she has to steal it from the older girl when she least expects it.



Jaxon Heize || The Bad Boy || Senior || Lucky Blue Smith || Taken by SleepingInTheGardens
Despite what [Cody Christian] has to say, no one is trying to copy off of him. Some people let loose and be who they are because of a deep-set hurt in their lives - and yes, everyone is pointing their fingers at you, [Cody] - and others just are what they unashamedly are for no reason other than because they can be. Or at least, that's what he likes to tell everyone. There's a lot of things he doesn't say for him to be as open about the things and people that he does. Besides, only one of them was the original bad boy of these mean, elite streets and that had been [Lucky]. As long as you don't judge him, he's liable to not judge you, which is why he's such good friends w/ [Becky] and [Kim], despite everyone reasoning that someone as wealthy as him wouldn't be caught dead with them. As if people haven't noticed how much he doesn't exactly fit the mold of the upper crest denizens of the popular crowd. Of course, despite seen as below the very people he's grown up with, he's not exactly as accepted among the less fortunate of his peers, as seen in his relationship with [Broderick]. Luckily for him, though, he's not of the mind to care about what others think of him...at least, he tries not to anyway.



_________ Bass || The Social Butterfly || Junior || Dytto || Open
It's notable with this one that though her mother might have spent damn near a lifetime feeling like she was in the shadow of her own best friend, she made sure her daughter knew how special she truly was and it shows. The younger Bass sibling has never had a problem with her self-esteem and though she's never been crowned as the sole ruler of Constance Billard's halls, she doesn't really want it nor need it. Not when she's living the fast, wild life that her godmother once had; she's always the one having her parents save her because she was drunk and disorderly after a late night with [Becky Gomez], whom she is surprisingly even closer with after [Sasha] abandoned her even though [Xiyeon] doesn't approve. Which, by the way, she is definitely upset about. Is she a little thrilled that her best friend in the whole wide world is back? Yes, is she hurt that she was told by her godmother to let the girl do her despite never getting an exclamation? And now [Sasha] wants to come back like she didn't break both [Dytto]'s and [Dytto]'s own brother's? Yeah, not happening. At least she has [Ronald Epps] to distract her, despite knowing - once again - that [Xiyeon] and their crowd, in general, wouldn't approve. It's not like any of them can control her, right? She's [Dytto] Bass - no one controls her. Though, it does stand to reason that someone needs to better control this girl, especially after the very bad heap of trouble she and [Becky] are trying to put out of their heads from earlier this summer. She's on a downward spiral no one seems to know they need to stop.



________ Van der Woodsen || The Athlete || Senior || Steven R. McQueen || Open
The surrogate baby Eric Van der Woodsen and his longtime beau always wanted, he is [Sahsa]'s big cousin. He's also best friends w/ [Cody Christian] and [Xiyeon Pristina]. He's known the former for a very long time and the latter is his ex-girlfriend, whom he still cares for...just not the same, which is the complete opposite of what she's expecting. It's not his fault, not really. She wanted space - though she wanted to keep him in place for when she was ready to be the "power couple" everyone saw them as again - and he wanted...change. And he still does. Which is why he found himself intrigued with [Corie Rayvon], despite knowing how it would be ill-received given the luxury he was brought into and the friends he has. Last year, his coaches told him that he would benched if he didn't bring a few grades up, and surprisingly enough, the then sophomore was taking junior level classes, and was the first person recommended to him, despite her reservations and protestations. Though [Cody] is perplexed because of his own preference for their shared best friend, [Steven] - especially now after having spent part of his summer with his tutor-turned-friend - finds himself wanting a lot more than friendship. He just doesn't know yet how to not care about his standing in the public eye, especially with the secret destruction his family life is undergoing.



Naomi 'Naya' Jennings || Tutor Girl || Junior || Corie Rayvon || Taken by Girl2Fine2
Tutor Girl. The day [Dytto] playfully dubbed her as such because one of [Xiyeon]'s followers was in the library getting help from [Corie] was definitely not the worst, but definitely not one she looks on fondly. She absolutely detests the name and anyone who says it, especially [Xiyeon] who seems to sneer it on most days or croon it that sickeningly sweet voice that she just feels is condescending, even if [Xiyeon] claims she has no ill feelings towards her. One of her best friends, [Becky] says bullshit on that front, but [Corie] knows there's a little bias there. Nevertheless she hates her label, even if it's all she's ever been. Besides, hooking up, partying, and being crazy wild on school nights are a lot easier said than done - no matter what [Becky] says - especially when [Corie] has so much of her family's ambitions riding on her being studious. Which is why [Steven] hit her like a freight train; she didn't see him coming. And now that they're friends - now that he's seen parts of her she doesn't show everyone - she doesn't even know how to want things to back to the way they were, but she does know she's terrified of of wanting more, especially considering that not many know they're even friends. Her childhood friend, [Ronald] tells her to take that jump, but as she falsely promises him, she will if he does.



The New "Lonely" Boy || Junior || Broderick Hunter || Open
Having grown up on the same street in Brooklyn as [Corie], they've spent a lifetime being on the outside looking in and wanting what they've never had. He being more vocal about it than she. Especially about his seemingly perpetual crush on [Dytto]. Even when he and [Corie] tried dating only to find that they were best as good friends, he had never been able to truly put the very popular, elusive girl out of his mind. It was an obsession, [Corie] had said. A very weird, disturbing one [Becky] decided to opine, though he doesn't listen to her often because he's still trying to figure out how she managed to get Miss-Set-In-Her-Ways-[Corie] to even tolerate her ass, let alone like her. And so it shocked him out of his mind when he and [Dytto] had met up at a party this past summer. Shocked him even more when he found himself in her bed...and not for just one time, though it seems that that's all he's managed to get out of her. He's always wanted more; he's always wanted her, that crowd, that adventure, that more. But it all feels out of his grasp, especially with assholes like [Cody] and [Lucky] in existence, the latter of whom seems to be able to get away with anything and thinks he's one of them when he's just as privileged and hard-to-touch as the other rich kids.



The Shit Stirrer || Senior || Becky Gomez || Open
What [Xiyeon] doesn't tell everyone is despite the difference in their socioeconomic classes - despite their seeming differences now - they were once the best of friends. This isn't a case of her having fallen from grace as she would have never gotten along with that privileged crowd to begin with, it's not because they simply grew apart like her mother thinks - it's because she confessed to having feelings for [Xiyeon]. And instead of reasoning with her, instead of having a goddamn conversation about it, she was ditched and now she hates [Xiyeon]. And it drives her up the wall that the queen bee can be so cold when [Becky] had been the one who had known her best, had been there for her when no one else was. Would be still, if she let her. Her new and better best friend, [Corie], tells her to stop pushing it - to just let bygones be bygones and live her wild ass life, but [Becky]'s not feeling it, not when being caught in [Cody]'s bed when [Xiyeon] comes over has the other girl sneering in disgust. Plus, if it makes prissy [Sasha], the one who used to be favored by the queen bee, upset to eventually learn that [Becky]'s been in the girl's ex's bed, then so be it. Not like it's the worst thing she's ever done, as [Lucky] and [Dytto] have been privy to the knowledge of. Besides if [Sasha] wants to join in, as the kiss the two girls shared two years ago has [Becky] thinking, maybe they can all finally get that stick out of the frigid bitch's ass.



The Sweetheart || Junior || Kim Hwi-Young || Open
To be fair, he is honestly as lost about his relationship with [Cody Christian] as the wealthier student seems to be, and clearly did not anticipate anything coming of them having been partnered up for a science project last spring. But they were and it...well, it didn't go to absolute shit like [Lucky] kept telling him it would. It was actually pretty nice and even genuine when it's just the two of them, and though [Cody] seems to like his position most of the time, [Kim] doesn't think he's as much as an asshole as he is performing as one. He's actually pretty fun...and yes, attractive. Who hasn't noticed that? And yes, he does feel some type of way that [Becky] seems to be right proud of herself for sleeping with [Kim]'s...secret friend, but he hasn't been able to say anything about it. Doesn't want to piss her off. At the same time, he doesn't know what he's supposed to say. How does anyone come to terms with feelings for someone they weren't supposed to develop feelings for? Especially when they're entirely impossible ones and you're just a guy trying to hopefully make an impression during Ivy Week to the school of your dreams? He did not sign up for any of this shit.