______________________________
NAME

XX

Phoenix Serenity Cole

NICKNAMES

XX

Phi (pronounced Fee), Nix, and the most common among family and friends is Nixie.

AGE

XX

Twenty-two

SEXUALITY

XX

Homosexual
xxxxxx
GENDER

XX

Female

NATIONALITY

XX

African American - White- Asian mix.

ROLE

X

Human Two

HEX

XX

#de8245
x
x
______________________________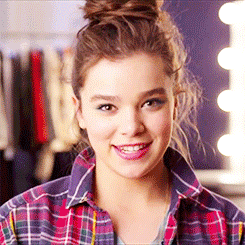 M I R R O R

XX

M I R R O R



H E I G H T

X

AND

X

B U I L D:

5'7" and petite.


______________________________
W H O

XX

A M

XX

I?


X


P E R S O N A L I T Y:
Nix always had two personalities trying to battle themselves out in her brain. The first side of it was the good little girl that her parents raised her to be. The one that would be there for her sister and never take anything she was given for granted. She watched from a very young age that some people didn't get to live life the way she did and those people were more like Xan.

The same part of her is the one that was good at being respectful to others or even being inclusive. She was good at inviting the lonely kid at school into her group if they needed it or she would stop and take care of a crying kid. Nix has always had a great head on her shoulders, one that made it easy for her to stay strong in so many situations, but part of her other personality would battle her out in this moment. Nixie is an avid fighter for the underdogs, and she will not hesitate to throw a punch or 'verbal' punch if it is needed. If something does not seem fair, she sticks up for the person, plain and simple.

Nixie has a level of stupidity that is unmatched. She is easy to believe nearly anything you tell her. She thinks it is better to believe and feel stupid later than to not believe and beat herself up for it later. That and she just has this undeniable trust with almost all people. It is almost as if she would rather see the good in someone rather than the bad. This meant that from time to time she hung out with the kids that were misunderstood or labelled 'the wrong crowd' and it only put some sort of strain on her parents when she was growing up.

The brunette just has always been an activist in most things she does. She knows she should keep her head low and make sure she's safe so she can provide for her sister, but she constantly finds herself in trouble or in situations she needs help getting out of. That being said she has never done anything to delay treatment for Xan and she could never be that selfish.

Part of her side that battles her is a stubborn side. She doesn't like to take no for an answer and oftentimes she can come across as defensive or argumentative, which she definitely does not see and will ever deny when you tell her. But her heart is pure and she only has the best intentions for people, even if she is a bit of a smart ass.



Q U I R K S

X

A N D

X

O D D I T I E S:


Being a musician and composer Nixie has a habit of tapping her fingers on surfaces to make different tunes, along with humming little songs aloud when she is deep in thought. She loves music and loves anything that can have a good beat or rhythm. She really hates when people start to tell her something and then stops, she gets very insistent on being told what that thing is and finds it hard to let go and let things just be. Lastly, Nixie can walk on her hands.

F E A R S:
Nixie is afraid of being too close to people these days. She has managed to be close to a select few, but she finds it hard after her then girlfriend and sister passed away. Nix finds it hard to believe that love is something that is meant for her to have or even at times she fears that she was only made to serve her sister and now that she's been gone for so long it feels that maybe she's lived past her expiration date and she should be the one that's dead. Lately Nix has had a lot of dreams about death and can't seem to shake them. You could say that death is another thing that Nix is afraid of.

______________________________
T H E

XX

P A S T
When people talk about whether their parents had planned them or not as kids, Nixie always knew she was 100 percent planned. Some kids used to tease her that she may be adopted or that Xan wasn't her actual sister. If only they knew that Nixie was planned out more than any other kid in her grade could say. She was literally made in a petri dish so she could be helpful to her older sister.

Nixie has seen the walls of the hospital over and over again, and honestly most people would hate it, but she's always just found it interesting. She knew where everything was for the most part and could often be found looking at all the newborns through the window or found trying to poke her head into rooms to see what was going on. Long story short, she was always a handful, but every staff member practically knew her and her family, so it wasn't hard to locate her.

Growing up definitely had its downs with being in and out of the hospital, but it had a lot of good ups. Nix has always been very close with her older sister to the point that when Xan wanted to start putting on shows for their parents, she was all in.

From a young age when she wasn't in the hospital, she would spend time with her mother, which was probably where she got her start in music. She used to sing along to songs, but more importantly she began to play around with instruments. It was something that her and her mom could share, and eventually the piano just stuck.

This had started Nix on her composing side of her story. She loved to compose the musical numbers for Xan to perform to and later on loved to play at recitals. Of course there were a few missed recitals here and there depending on if Xan needed a blood transfusion or not, but it never angered the younger sister. Nix had nothing but love for Xan and would do anything to help her or save her.

Nixie didn't get involved with many sports, they could be too dangerous, especially when it could put Xan at risk or herself really. Even though Nix is healthy, if she got injured and needed blood, she wouldn't have anyone to help her. She did slip away to parties from time to time and tagged along with a lot of Xan's friends.

It was in high school that Nixie met Erin. Nix always had a crush on her, she was beautiful and oftentimes Xan would tell her to 'stop staring' but eventually the cards just fell in Nixie's lap regardless, because she got to call Erin her girlfriend.

The two dated for quite some time, and Nixie couldn't have been happier. Erin was probably the most chill person she knew, and they meshed right, there was no drama between them or even that many arguments. If they did argue it was about stupid shit, that didn't even matter and they almost always were cool by the next day.

She had been looking forward to their plans after she was done school, but unfortunately at the age of seventeen, she lost her girlfriend. It had just about broken her to a point where she flunked out of school, but Nix knew that wouldn't be what Erin wanted.

Instead she focused on her music and her sister. Her music had taken off quite a bit as some of her best work was produced after her loss. She never talked about Erin to anyone who tried, because it was too hard

Besides, she had to try and convince her sister to not be stupid. To just take her kidney before it was too late or before something bad happened. But Xan seemed to have been getting along fine, right up until she wasn't.

Xan was adamant on not taking her kidney though. Nixie could remember her parents trying to talk her into it and practically begging her. Nixie never felt anger towards Xan except for this moment. She had a chance to live longer and a chance to be around for more things if she had just taken the kidney. Nixie was literally made to match her blood type for this purpose, and despite some people thinking it may not have been the best thing to do for your children, but Nixie saw no wrong in it and almost felt it should be more normal.

Nixie couldn't lose another person in her life, so she ended up begging Xan, literally getting on her knees in the hospital room. It is a day that is in her mind so vivid. The tears running down her face, asking her sister not to give up and to stay. It had started with soft words, and eventually built up to almost shouting at her and saying it was no way to die. It was a moment that she's not proud of, but ultimately Xan decided not to take the kidney and she lost her best friend and sister.

After her death she stayed locked in her room for a good part of the summer. She didn't want to do anything and even considered pushing off university, but knowing that if Xan were here, she'd want her to go was enough to get her motivated to pack.

Nixie had packed her bags and moved across the country to go to New York so she could attend Juilliard for the bachelor of music program. It was there that she composed a bunch of pieces that were inspired by her sister and one of them even called 'X' in her honour.

It was in her third year that she met her girlfriend, Kat. She was involved in the dance program, and Nixie had been so intrigued by her skill level. They eventually started dating not too long after they met and became close friends. So when it was time for Nixie to move back home, she brought Kat with her to meet her parents.

Nixie currently lives in a studio apartment with her girlfriend in Widow's Peak while they try to get more acquainted with her family. Nix has also been helping her mother out with the music producing side of things to make some extra money and to gain experience, before her and Kat head out to go spend time with her family, because ultimately they want both families to be okay with the relationship before they progress with it.