(INCOMPLETE!!!!)
DO KYUNG SOO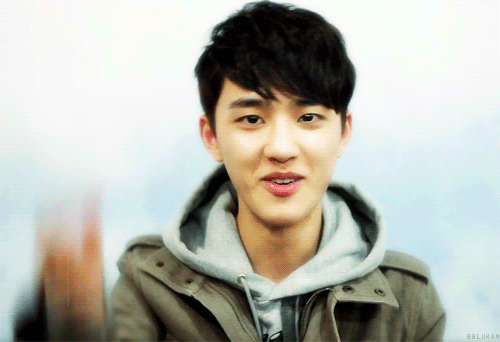 Nick-Names
Kyungie, Heenjabuja, D.O
What is your sign
"Yeah, I can't really explain it."
Power
Earth. D.O. can revive withered plants and vice versa with a gaze or touch. He can control and bend the earth and mostly anything that has earth in it, too. He also has the power to have his way with plants like wrapping a vine around an enemy's neck. But that's only if he has enough energy and puts his mind into it. If he is weak or tired, his powers are very limited and won't be much of help. He can then only control small amounts of earth and make a few plants 'twitch'.
Room
"Simply peaceful."
Voice Comparison
D.O."Who else?"
Where are they from
EXO K
Theme Song
[url=Link to song]Name of the Song & Artist[/url]
Age
19
Gender
Male
Orientation
Straight
Crush
"Umm..."
Appearance Description
Put down appearances that aren't shown in the picture here.
Personality
Put Personality here.
Where is your character found a lot in the House
Anywhere outdoors, kitchen, studio, and bedroom.
Talents
Thoughts on becoming a guardian
D.O does not want anyone to die especially the innocent. He's determined to save EXO and get rid of all the threats and dangers as soon as possible. He wants to protect everyone and try his best in every way he can to be a strong and reliable guardian although he's quite nervous. He has a slight fear of death though he wouldn't admit that out loud.
Likes
Dislikes
Quirks
Put quirks here.
History
Put history/past here.
[color=#YOUR HEX CODE]
Hex Code
[/color]
What's your hex code?
Other
Anything else we should know.
Thought on other's
Put your thoughts on the others *YOU CAN FILL OUT AFTER EVERYONE HAS MET.