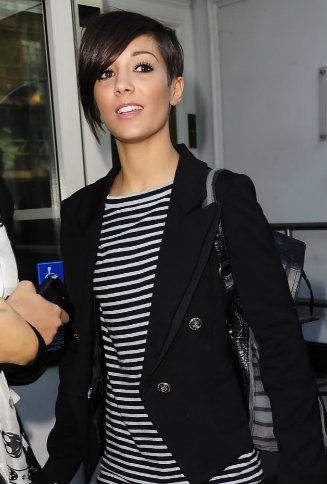 My name is...
Devilin Triss Knight.
But you can call me...
Devin, those who call me by my real first name have a death wish, or they're my mother. Though, most of the underclassmen call me "Devil" behind my back.
I guess I'm proud to be a...
pure blood, though I'm supposed to think my blood are the only ones that are supposed to be attending Hogwarts.
I was born 16 years ago.
I'm currently in 6th year.
The Sorting Hat placed me in...
Slytherin, home of the cunning.
I play as a Seeker in our House Team and I joined two years ago.
My wand is a wondrous 13 inch, ash, with a phoenix tail feather core.
My favorite subjects are...
Potions and
secretly
Care of Magical Creatures.
I'm taking the following... Potions, Defence Against the Dark Arts, Care of Magical Creatures, Charms, History of Magic, Herbology, and
unfortunately
Muggle Studies.
I am currently...
Single, haven't really found anyone interesting in this school, boy or girl... yet.
People tell me I am...
Cold. That's the word I hear the most from those in the younger years from all houses but my own. In the Slytherin common room, I'm simply one of the many that loathe being in the same school as the Muggle borns. Though, I never understood why us, Slytherin, well me mostly, have to put up this facade that we would rather snog a cactus than stay in a room with a Muggle born for more than a day. I mostly keep this face to satisfy my father. If he ever heard I've been socializing with "Mud-bloods" he'd have my head. It is all the more difficult with the Head of Slytherin House being a close companion with my father.
Truthfully, when I see those in Gryffindor, Ravenclaw, and even Hufflepuff mixing and laughing with their friends, a small pout subconsciously forms on my face, when I have to pretend to be friends with the grudgingly Muggle-born-hating Slytherin students. The Sorting Hat had that taunting smirk when I walked away after practically begging it to let her follow in her relatives' footsteps. It even mentioned placing me in Gryffindor, which sent my heart ramming against my ribs, just thinking about what my strictly tradition-following father would do. So for now... I remain the "cold" devil from Slytherin.
I really enjoy doing these kind of things...
Going at full speed on my broom. Which is actually why I was chosen to be the Seeker. I was found zipping through the woods just adjacent of Hogwarts, after being seen from flying at full speed on my Firebolt, only the best for the best, my father says, through the Whomping Willow with barely a gash from the gigantic thundering roots, I was offered the spot. I also enjoy caring for the magical animals, though if anyone saw the gentle hand I always offer to the animals when no one else is around, they would immediately call me out.
Ugh, I'm only doing this because I have to...
Muggle Studies, mother's orders.
I detest...
Defence Against the Dark Art's teacher. He is trying and failing, to hide his disinterest with us Slytherins.
I brought Gunny, my 7 month old black kitty, to keep me company this year.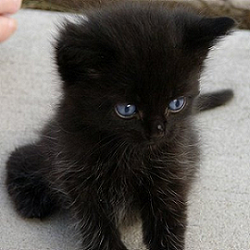 Let me tell you a little something about myself...
I've been held to high expectations due to my parents. Though I disagree with almost all of their decisions, I usually end up with biting my lip and taking their choices for me. This also lead to her suppressing tons of emotions and then whipping out at anybody close at unexpected times, which led to her position as being cold to Muggle-borns even though she never actually did so intentionally.
I received my Hogwarts letter a few days after I turned 11. That day was when I felt my parents' expectations weighing on my shoulders double. Though, a couple weeks later, after getting my beloved Phoenix Tail Feather, I felt the weight lighten ever so slightly. Barely even a week after the classes started in my first year, I understood the stereotypes of each House. Hufflepuffs being peppy, Ravenclaw being geniuses, Gryffindor being brawns over brains, and the ever-so-cunning House of Slytherin. Quickly after that, I learned from the upperclassmen to keep my head high and act arrogant to all Muggle-borns, no matter how unbearable I consider myself to be.
Entering my third year, I've earned the nickname, "Devil", when I accidentally released multiple 'Incendio', creating a fire around myself. Those who saw the incident spread rumours of my shadow looking identical to the Devil, which is now stuck to me. I received a howler a few days later to my utter embarrassment, but to my surprise, barely anyone laughed at me for it, a couple hours later, I found out about the nickname. It wasn't all that bad though, it earned me the respect of most my House peers.
The thought of dating someone crossed my mind more than once in the last couple years, though with the stereotypes filling the air, and my unmistakeable nickname, it has been hard. I'm not picky with genders either, more than one girl has caught my eye in the last couple years.