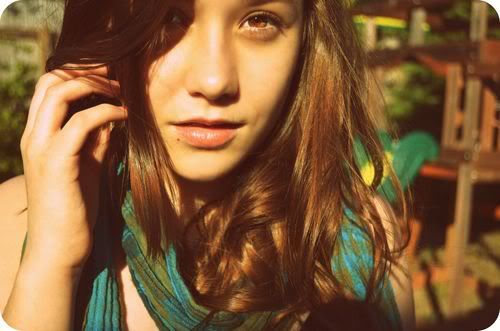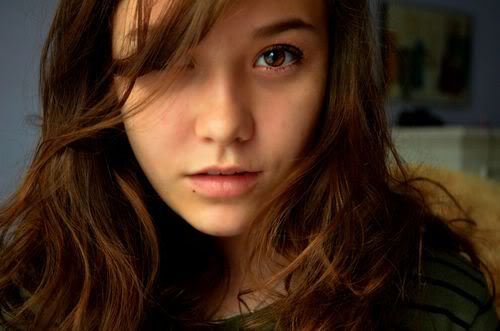 My name is...
Bronwyn Leann Mordran
"Yes, thats my name and.."
But you can call me...
Winnie
"Most just call me Winnie"
I guess I'm proud to be a...
Muggle born
"Needless to say my parents were surprised when the found out they're brand of magic wasn't real magic"
I was born...
sixteen years ago.
I'm currently in...
fifth year
The Sorting Hat placed me in...
Hufflepuff.
I don't play on our House Team.
"Frankly Quidditch scares the crap out of me"
My wand
is a wondrous 15 3/4 inches, Mahogany, with a Essence of Faerie Eyelash core.
My favorite subjects are...
Herbology, and Astronomy.
I'm taking the following...
Transfiguration ,CMC, Charms, Astronomy, Potions, Defense Against the Dark Arts, History of magic, arithromancy, herbology, acient runes, astronomy
I am currently...
Single
"I'm really busy studying so I haven't really found anyone yet"
People tell me I am...
Most think of Winnie as the girl in the corner of the library with books pilled around her. She has always been the type that delved into knowledge of any kind at full force. Even as a child before it was discovered she was a witch, she started reading at a very young age and would sit in her room for hour on end reading anything she could get her hands on.
She has a great love for her parents who instilled a respect for the natural world in her. Her love of the earth, plants, trees, and animals is in her mind all the time. The sight of anyone abusing that simply makes her furious and has often times gotten her into trouble. To her friends she's loyal and will support them in any sort of way she can, and often times helps other's with their assignments.
Winnie does have a shy nature however especially around boys, she feels like she just isn't the type that would catch a guys eye. She thinks of herself as plain and uninteresting physically, mousy brown hair that falls in waves framing her face and brown eyes, when she looks in the mirror she thinks she quite plain. Either way Winnie is a good friend and an all around nice person despite her lack of self image.
I really enjoy doing these kind of things...
Reading, working in the green house, being a real witch
Ugh, I'm only doing this because I have to...
History of Magic, Transfiguration
I detest...
When someone leaves their rubbish on the ground, When people treat her differently for being Muggleborn.
I didn't bring a pet.
"I'm allergic to cats, rats and toads creep me out, and I didn't want an owl"
Let me tell you a little something about myself...
Winnie was born in London England March 15'th to Erin and Micah Mordran, the couple married young and had their daughter a couple of years after that. Most wondered why too young people would just run off together leaving their families, both leaving very conservative British families that didn't stand for such nonsense as witch craft. The pair had joined the practice of Wicca in the secondary school days and found a connection in each other through it. The love of nature and believing that they were connected to it, made their love blossom and grow.
Needless to say it was something that their parents didn't approve of so they left to make lives of their own together. When their daughter was born they were elated, naming her Bronwyn. They noticed odd things that always happened around their quiet, bookish child. Things disappearing before their eyes or floating around in mid air especially when Bronwyn was emotional. Being the open minded parents they were they believed that she had some sort of physic ability, or perhaps their flat was haunted. It got progressively worse the older Bronwyn got, then the summer after her eleventh birthday a letter was dropped in the middle of their breakfast table by an owl that had flown in the kitchen window.
And that was four years ago, Winnie is now starting her fifth year at Hogwarts School of Witchcraft and Wizardry. She has been a member of Hufflepuff and has been a model student. This year however is up in the air who knows what could happen in this young witch's life. Her parents are elated to find out what they believed in
well as muggles can believe...
was actually true, and their daughter was a part of this magical world that they could only imagine.