(This role play is a remake of my previous role play; 'Ten'.)
The year 13 A.D., Earth's population almost dropped to zero. Billions of people were slaughtered by the ten Archangels. The Archangels came to the conclusion; we humans are destroying the Earth. The Earth was created perfect by their Father; God, the Father of all, the Father of everything, the moon, the stars, and everything around us. Unfortunately there was one flaw in his creation. . . And that was us, thought Archangels that is. The year 13 A.D. is when they decided to correct God's mistake. Knowing the humans didn't stand a chance, the ten Archangels declared war on every single human in existence. Humans were obviously unaware of this decision, but Angels were. Angels weren't as close to God as the Archangels. Angels saw that the Archangels grew jealous of the humans ever since they were created. They were His new children and they were His favourite.

Angels were busy fighting an endless war against Demons. Demons are basically fallen Angels, removed from their Grace, rendering them powerless towards their Angel foes. In the year 13 A.D. many Angels and Demons were destroyed battling against their elder siblings. Although Demons lost their Grace, they also gained a new ability, and that was the capturing of human souls. The more souls they had, the powerful they became, some even more powerful than a Heavenly Angel. The Angels joined the fight to protect the humans, the Demons joined the fight because it was kill or be killed.

Where was their father? Nobody knew, not even the Archangels knew. Michael; the eldest Archangel, was upset. After defeating his younger brother; Lucifer, he was lost. He started to feel the hatred of Lucifer, like it was a sickness that he had caught. In the year 13 A.D. Michael gathered all ten of his brothers and sisters. . . Even Lucifer.

Lucifer; God's favourite son. Cast out of heaven with a third of the Heavenly Angels, which all became Demons. Lucifer was the only fallen Archangel out of the ten, but it didn't make him the weakest. Lucifer was the Angel of music and his name can be translated to; Shining one, morning star. Lucifer was described as the most beautiful Angel ever created. Lucifer was the first to grow jealous of the humans and thought he, himself was greater than God.

Gabriel; the messenger of God. Gabriel sent the news of Mary being pregnant to baby Jesus to both Mary and her husband. He is the chief of the Lord's army and commands all Angels in battle, except in this battle, his only army was his brothers and sisters. His name can be translated to; Man of God or Might of God.

Raphael; the healer. Translated to; God who heals, Raphael is known for his Angelic healing abilities. Known as a healer, he is still deadly to anyone and anything.

Azrael; the Angel of death. Not much people have heard of Azrael, statues and art often fool people into thinking he is the Grim Reaper, but he is something much. . . much worse.

Uriel; fire of God. Uriel has feminine characteristics in her appearance, so she is known as a sister.

Selaphiel; prayer of God. Selaphiel is one of the two sisters of the Archangels. She isn't as deadly as her siblings, but it would be unwise to test her power.

Jegudiel; glorifier of God. He is the most stubborn out of the ten. Jegudiel is the Angel of labour. Labour as in; hard work labour.

Barachiel; blessing of God. Although people call Lucifer the Demon Prince, Barachiel is an actual Angel Prince. His symbol is a white rose, which he carries with him at all times.

Jerahmeel; God's exaltation. Not much is known of Jerahmeel, he is the quiet Archangel.

In the year 13 A.D. the Angels and Demons had to form an unexpected alliance through either love or duty. They both created; Nephilim. The Nephilim is a descendent of a human and an Angel/Demon. The stronger Nephilim are descendants of both Angels and Demons, grasping the power of the Heavenly and the Fallen. They age excessively, until they reach maturity, this would take only a few weeks. In those weeks, the parents will teach them their role in the war. The Nephilim helped fight in the war against the Archangels, but even the Nephilim weren't enough to destroy the Archangels.

There was only one being that ended the war. His father was a normal human being, but his mother was an Archangel. The Archangel; Selaphiel. Selaphiel wanted this war finished, so she created a new race; Arch-Nephilim. The Arch-Nephilim had the same strengths as an Archangel, and the human side doubled his power. However, he still wasn't powerful enough to destroy all of them at once. So he sacrificed himself, releasing his Grace causing it to explode and send all Archangels into an endless slumber. Losing his Grace, he just became an ordinary human, and lived until he died of old age.

After the war, everything went back to normal, except the Archangels weren't there anymore. Angels and Demons continued their old war, and humans lived their life, forgetting all about the Archangels war.

It is now the year 2013 and the Archangels somehow have awoken from their slumber, and they are more furious than before. No one knows yet, but the Archangels are going to let everyone know in their own way.
Task;
You must create a character, choose between the races of Angels, Demons, Nephilim, or even human. You and others will help each other destroy the Archangels once and for all!
---
---
Angel
---
---


Name:
Nickname/Alias:
Gender:
Age:

Weight:
Height:
Eye Colour:
Hair Colour:
Appearance:

Personalty:

History:

Equipment:

Abilities:
---
---
Demon
---
---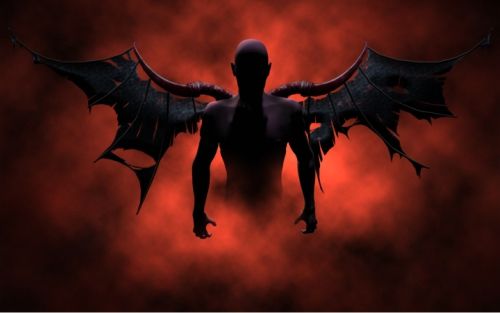 Name:
Nickname/Alias:
Gender:
Age:

Weight:
Height:
Eye Colour:
Hair Colour:
Appearance:

Personalty:

History:

Equipment:

Abilities:
---
---
Nephilim
---
---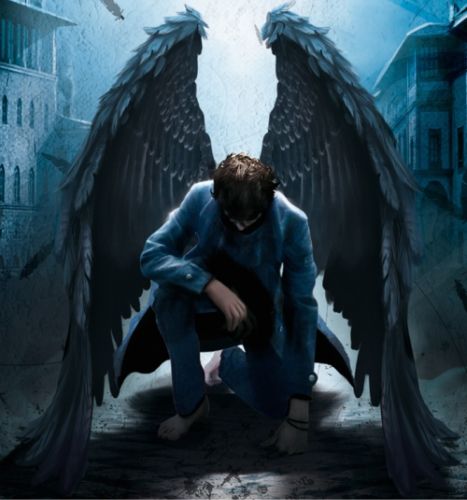 Name:
Nickname/Alias:
Gender:
Age:
Descendant of (Angel/Demon parents):

Weight:
Height:
Eye Colour:
Hair Colour:
Appearance:

Personalty:

History:

Equipment:

Abilities:
---
---
Human
---
---
Name:
Nickname/Alias:
Gender:
Age:

Weight:
Height:
Eye Colour:
Hair Colour:
Appearance:

Personalty:

History:

Equipment:

Skills:


If you want to play as one of the ten Archangels, PM me and I will reserve your spot. (If you choose an Archangel, your character will die eventually. Oh, and try to make your character sheet creative.)
- Do not God-mode; Control, harm or kill other people's characters without the author's permission.
- I will allow romance, such as love making. But no raw intercourse.
- Please try to post at least more than once a week to keep the flow of the role play.
- PM me if you have any new ideas you want to add.
- Please try to use correct grammar and I will try my best.
- Have fun.
Taking place in...
There are no characters in this universe yet!
0 posts here • Page 1 of 1
0 posts here • Page 1 of 1
Arcs are bundles of posts that you can organize on your own. They're useful for telling a story that might span long periods of time or space.
There are no arcs in this roleplay.
There are no quests in this roleplay.
Here's the current leaderboard.
There are no groups in this roleplay!
Welcome home, Promethean. Here, you can manage your universe.
Arcs are bundles of posts from any location, allowing you to easily capture sub-plots which might be spread out across multiple locations.
You can create Quests with various rewards, encouraging your players to engage with specific plot lines.
Settings are the backdrop for the characters in your universe, giving meaning and context to their existence. By creating a number of well-written locations, you can organize your universe into areas and regions.
Navigation
While not required, locations can be organized onto a map. More information soon!
There are no groups in this roleplay!
There are no characters in this universe yet!
By creating Collectibles, you can reward your players with unique items that accentuate their character sheets.
Give your Universe life by adding a Mob, which are auto-replenishing NPCs your players can interact with. Useful for some quick hack-and-slash fun!
Locations where Mobs and Items might appear.
You can schedule events for your players to create notifications and schedule times for everyone to plan around.
Add and remove other people from your Universe.
The Forge
Use your INK to craft new artifacts in Extinction. Once created, Items cannot be changed, but they can be bought and sold in the marketplace.
Notable Items
No items have been created yet!
The Market
Buy, sell, and even craft your own items in this universe.
Market Data

Market conditions are unknown. Use caution when trading.

Quick Buy (Items Most Recently Listed for Sale)
There are no characters in this universe yet!
None
Discussions
Topics

Replies
Views

Last post
Most recent OOC posts in Extinction
This is the auto-generated OOC topic for the roleplay "
Extinction
"
You may edit this first post as you see fit.