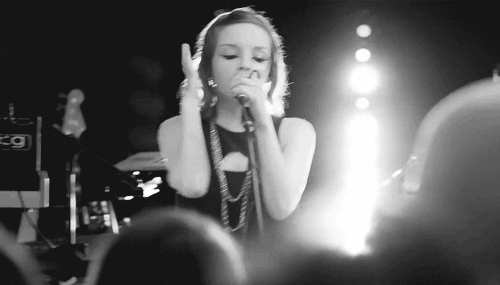 Name:
Ruby Leone
Age:
19
Gender:
Female
Personality:
Ruby is often described as an arrogant and snobbish bitch by the people around her. It really isn't her fault that she just doesn't find people interesting and that her attention is more easily taken by her books and laptop. She isn't a fan of interacting with people and would rather avoid them entirely, which is why she took the night class schedule in her college as very few are taking it. She's not the person who will think her action through before pulling it through, and would just rather deal with the consequences. Despite her outright cold attitude, Ruby is fiercely loyal once you've gotten over her walls. She does, however, have a hidden sadistic side in her which has cost her quite a lot in the past.
Likes:
☆ Books ☆ Music ☆ Swimming ☆ Solitude ☆ Tea ☆ Antiques ☆ Food
Dislikes:
♤ People in general ♤ Heights ♤ Dogs ♤ Fastfood ♤ Sports (other than swimming)
Weakness:
× She pushes people away × She has an intense fear of heights × She doesn't look before she leaps
Occupation:
A computer engineering student
Hobbies or talents:
♪Reading and writing ♪Swimming ♪ Plays the guitar sometimes
Interest/crush:
No one, currently.
Orientation:
Bisexual, but leaning more to girls
What accessory did you obtain?: (necklace, ring or bracelet)
A ring
Who is your vampire?: (update when you get matched)
N/A
Other Information:
• Ruby is from old money, but doesn't mention it much
• Ruby has accidentally mutilated a partner during one of her sadistic phases. She hasn't entered a relationship since.
Appearance:
Ruby has a short and thin physique, standing at only 5'4". Because of her short stature, she often wears high heeled boots, but they don't do much to make up for her height. She might look frail to some but she prides herself in being able to throw a good punch. Her muscles are well developed because of her love of swimming. Her skin is a bit pale due to long hours spent in the night and indoors but she isn't sickly. Her hair is a light brown and falls just above her shoulders. Her eyes are a dark brown, with freckles of green under certain light conditions. She used to wear glasses, but now she uses transparent contact lenses. Some people refer to her as having a baby face, but she simply scowls at them and turns away.
Her clothing style is a bit dark. She has a preference for dark grey clothing that are comfortable to her and allow her to blend well in the dark. Her clothing style is inconspicuous, but her plethora of neon bracelets are never away from her attire. She also often wears a dark blue baseball cap which had been a gift from her older brother. She sometimes still wears her glasses, but only when she's doing late night studying. She has a tattoo of her ex-girlfriend's name around her wrist, hidden by her multitude of bracelets.
---
---
Face Claim: Lauren Mayberry
Dialogue Color:

#58FA82