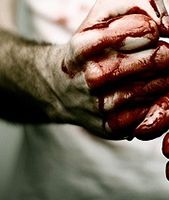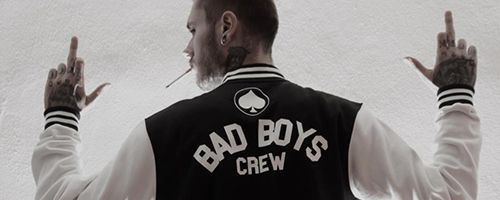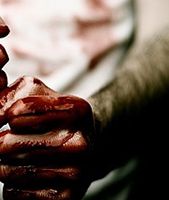 ♦ ☠ ♦ ☠ ♦ ━━━━━━━━━━━━━━━━━━━━━━━━━━━━━━━━━━━━━━━━━━━━━━━━━━━━━━━━━━━━━━━━
Name
Alexie Iosif Volkov
Nicknames
Alex or Volkov
Birthdate
October 20th
Age
25
Ethnicity
Russian
Role
The Muscle
Sexuality
Unclear
▀▀▀▀▀▀▀▀▀▀▀▀▀▀▀▀▀▀▀▀▀▀▀▀▀▀▀▀▀▀▀▀▀▀▀▀▀▀▀▀▀▀▀▀▀▀▀▀▀▀▀▀▀▀▀▀▀▀▀▀▀▀▀▀▀▀▀▀▀▀▀▀▀▀▀▀▀▀▀▀▀▀▀▀▀
X
☠
X
▀▀▀▀▀▀▀▀▀▀▀▀▀▀
▀▀▀▀▀▀▀▀▀▀▀▀▀▀
X
☠
X
▀▀▀▀▀▀▀▀▀▀▀▀▀▀▀▀▀▀▀▀▀▀▀▀▀▀▀▀▀▀▀▀▀▀▀▀▀▀▀▀▀▀▀▀▀▀▀▀▀▀▀▀▀▀▀▀▀▀▀▀▀▀▀▀▀▀▀▀▀▀▀▀▀▀▀▀▀▀▀▀▀▀▀▀▀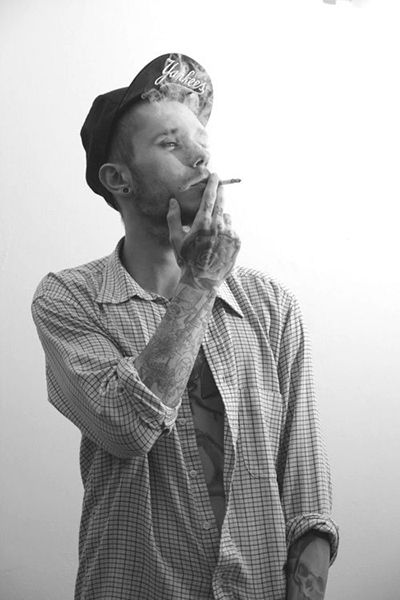 Quirks and Habits
♦ Blatant random statements with no explanation ♦
♦ Staring, a lot, unnerving with those icy eyes ♦
♦ Rapping in Russian under breath when headphones on ♦
♦ Positions himself next to Dylan unconsciously ♦
♦ Cracks knuckles constantly ♦
♦ Seldom gives a fuck ♦
Strengths and Skills
♦ Uncontrolled temper ♦
♦ Unending Stamina ♦
♦ Scrappy wild fighting style ♦
♦ Can make a body disappear ♦
Flaws and Weaknesses
♦ Uncontrolled temper, flaw or strength? ♦
♦ Not knowing when its over ♦
♦ Compulsive liar? Or he's telling the truth, no one knows ♦
♦ Tends to zone out if he's bored ♦
Fears
♦ Not really much. Maybe Dylan dying? But that would probably just piss him off ♦
━━━━━━━━━━━━━━━━━━━━━━━━━━━━━━━━━━━━━━━━━━━━━━━━━━━━━━━━━━━━━ ♦ ☠ ♦ ☠ ♦
Little Alexie Volkov got away with a lot more shit on the dirty snow covered streets of Russia then America. No one payed attention to the street trash wanna-be mafia Russian kids that ran loose. His dad moved him and his mother to America when he was 13, some shit about 'not running away, just knowing when to back away'. Seemed his dad was all wrapped up in the mafia back home and apparently New York was the only place he could think to escape it.

They didn't have money, got by on his dads shit poor and whatever his mom could stash away from housecleaning. Alexie fended for himself, which meant theft, guns, organized street fights, and up-selling whatever he could get his hands on. He had a hard time adjusting to American customs so he kept up his normal life from Russia. But here in America a grubby kid running around with pockets of cash and bloody knuckles actually grabbed peoples attention.

Two months after moving to NY and Alexie landed himself in juvie. He made a steady rhythm of in and out till he was 18, kept up a presence within the system. Alexie Volkov, the skinny Russian kid with a weird sense of humor and a penchant for punching your teeth if you look at him wrong. There was a while there that he ran the system, felt like a king within those walls. People didn't fuck with him and knew respect- but then he turned 18.

He put a real effort into keeping out of trouble. Knew that going to real prison was nothing compared to the breeze that juvie had been. Alexie moved away from his parents without saying much, didn't really know where he was heading but ended up in some shit town in Deleware. Something about it reminded him of Russia- chaos all wrapped up in normalcy. He kept himself under the radar for almost three years before he got caught with a blood splattered shirt, fists oozing fresh blood, and a unresponsive body underneath him. Guy wasn't dead, but paramedics (and Alexie) wished he was.

Alexie got 3 years, could have been out in 2 with good behavior. There was no way in hell he was going behave in a place like that. He made a reputation for himself fast and kept people afraid- a tattoed covered Russian man scared people more then the Nazi skinheads if he spat Russian slang whenever pissed off. Alexie cycled through a few cellmates, all of them ended up in the hospital for one reason or another, until Dylan Mackenzie took up the top bunk.

He ended up liking Mackenzie right off the bat for some reason, respected him more then the others he'd meant. Maybe it was cause he wasn't phased by Alexies anger, maybe it was cause he actually laughed at his warped sense of humor. Either way, when a knife was pulled on Mackenzie towards the end of his sentence, Alexie wasted no time flipping that sharp end around and burying it into its owner. And didn't stop there- he had a temper and someone had just threatened someone he actually cared about.

No one died, which actually pissed him off more, but Alexie got a few more years added. Mackenzie got off scot free and was out at his allotted time, freeing up his top bunk to whatever poor soul had to withstand Alexies pissy wrath (and he hated having someone in Mackenzies spot).

Mackenzie and his snot nosed brother were waiting for him when he got out. Alexie had mentioned his release date and was pleasantly surprised to see the only person he'd decided he gave a fuck about waiting for him out front. They spat out some shit about a job, Alexie half listened, knowing he'd agree to whatever it was.
▀▀▀▀▀▀▀▀▀▀▀▀▀▀▀▀▀▀▀▀▀▀▀▀▀▀▀▀▀▀▀▀▀▀▀▀▀▀▀▀▀▀▀▀▀▀▀▀▀▀
X
☠
X
▀▀▀▀▀▀▀▀▀▀▀▀▀▀▀▀▀▀▀▀▀▀▀▀▀▀▀▀▀▀▀▀▀▀▀▀▀▀▀▀▀▀▀▀▀▀▀▀▀▀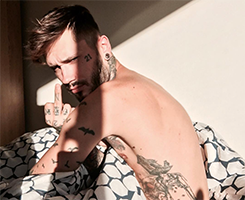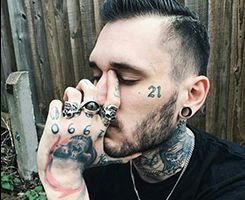 Other
FACECLAIM
:
Dawid Auguscik
WRITTEN BY
:
Ivisbo
STATUS
:
▀▀▀▀▀▀▀▀▀▀▀▀▀▀▀▀▀▀▀▀▀▀▀▀▀▀▀▀▀▀▀▀▀▀▀▀▀▀▀▀▀▀▀▀▀▀▀▀▀▀
X
☠
X
▀▀▀▀▀▀▀▀▀▀▀▀▀▀▀▀▀▀▀▀▀▀▀▀▀▀▀▀▀▀▀▀▀▀▀▀▀▀▀▀▀▀▀▀▀▀▀▀▀▀