♦ ☠ ♦ ☠ ♦ ━━━━━━━━━━━━━━━━━━━━━━━━━━━━━━━━━━━━━━━━━━━━━━━━━━━━━━━━━━━━━━━━
___ N A M E ___
Dylan Mackenzie
___ N I C K N A M E ___
Dyl....Sometimes.
___ B I R T H D A T E ___
August 12th
___ A G E ___
25
___ E T H N I C I T Y ___
Caucasian
___ R O L E ___
Crowd Pleaser A
___ S E X U A L I T Y ___
Money.
▀▀▀▀▀▀▀▀▀▀▀▀▀▀▀▀▀▀▀▀▀▀▀▀▀▀▀▀▀▀▀▀▀▀▀▀▀▀▀▀▀▀▀▀▀▀▀▀▀▀▀▀▀▀▀▀▀▀▀▀▀▀▀▀▀▀▀▀▀▀▀▀▀▀▀▀▀▀▀▀▀▀▀▀▀
X
☠
X
▀▀▀▀▀▀▀▀▀▀▀▀▀▀
___ P E R S O N A L I T Y ___
What once was a raging inferno has tempered into something much more constructive, a wall of fire built up around an unflappable being. Done in every way. But sometimes, just when he thinks he can't have anymore left in him to give he comes up with just a little bit more. He isn't a villain, far from it in fact. But he isn't a good guy either. Maybe a little oblivious. But perfectly aware of his brand of psychosis. A memory of a kid that just wanted to be left the hell alone, safe in the bubble of a world he built alongside his brother.

There's something distinctly, and consistently, annoyed in his expression. A small, subtle fear that persists even in his waking moment. Nightmares are no stranger to a kid upturned from his roots with the kind of violence he faced, and even more so in the years that followed with more fights than he's willing to remember. He isn't violent by nature, but he's more than willing to bleed for someone or something. Whether it be for something small, or something that he can't even place into words. He's something of a wreck, and nobody is denying that he's 90% quirk and 10% normal.

His tendency to keep at a steady amount of space between himself and others isn't quite a product of a screwed up childhood, though it plays into it somewhat. He's never been used to affection from anybody besides his brother. Hell, even the few people he knew as a child rarely approached him directly. In fear of triggering his anger - or rather, lack of comfort. An anxious kid, who had a shit ton of trouble regulating his rampant nerves. Later, in the foster homes, there were plenty of assholes who thought it was funny to extort this weakness. Prompting more fist fights than he'd ever have been comfortable with before.

While he's prickly, he's also sensibly loyal. Not as much of a liar as he could be, in fact, he finds no real reason to lie. He's particularly honest with the people he keeps close, and often considers secrets to be more dangerous than useful.

He's got plenty of dark tendencies swimming up in that outwardly calm head of his. He has a way with violence that's got him wrapped up at all times. Sings to him in his nightmares sometimes. Can be fucking terrifying when those tendencies swim up from the depths. And other times tears out of him in the middle of a Job, the kind of violence that has him attacking some fool for not heeding his warnings.
▀▀▀▀▀▀▀▀▀▀▀▀▀▀
X
☠
X
▀▀▀▀▀▀▀▀▀▀▀▀▀▀▀▀▀▀▀▀▀▀▀▀▀▀▀▀▀▀▀▀▀▀▀▀▀▀▀▀▀▀▀▀▀▀▀▀▀▀▀▀▀▀▀▀▀▀▀▀▀▀▀▀▀▀▀▀▀▀▀▀▀▀▀▀▀▀▀▀▀▀▀▀▀
___ Q U I R K S __ H A B I T S ___
♦ Highly uncomfortable with personal space invasions. ♦
♦ Does not use nicknames, its either first or last names. ♦
♦ Gets anxious when Ashley is gone for a while. ♦
♦ Chainsmokes when nervous, smokes half a pack a day otherwise ♦
♦ Punching first, asking questions later. ♦
♦ Nightmares, constant, nightmares. ♦

___ S T R E N G T H S __ S K I L L S ___
♦ Hand-To-Hand ♦
♦ Intimidation ♦
♦ Knows how to handle a gun ♦
♦ Frugal - can handle saving cash ♦

___ F L A W S __ W E A K N E S S E S ___
♦ Gets weird (nervous?) about Affection/Is a Prickly Cactus man ♦
♦ Fucking oblivious to flirting ♦
♦ Pissing people off without doing anything ♦
♦ Sudden temper ♦



___ F E A R S ___


♦ Losing Ashley/(as well as anyone close to him really) ♦
♦ Dying before his time ♦
♦ Getting caught. ♦

━━━━━━━━━━━━━━━━━━━━━━━━━━━━━━━━━━━━━━━━━━━━━━━━━━━━━━━━━━━━━ ♦ ☠ ♦ ☠ ♦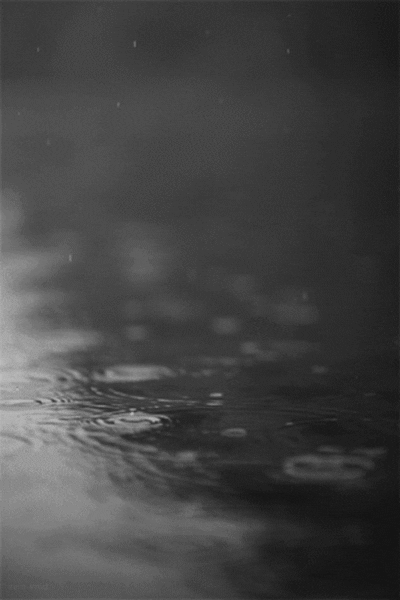 Dylan is seven when Stacey brings home a screaming bundle and places it in his arms. It's the first time Dylan has ever seen a baby that young, and from the start, he can't help the urge to protect Ashley at all costs. And for the next six years that exactly what he does. Rob and Stacey don't often enter the equation, they exist on the peripherals, there long enough to provide food for the house and gone in the next instant. Sometimes, it's weeks between honest meals, but Dylan doesn't mind a growling stomach so long as his brother doesn't have to suffer the same. Sometimes, Dylan skips school, because he knows Ashley will be left home alone if he doesn't.

It takes a couple of weeks for the school board to catch on. Dylan is thirteen, and he's locking the front door and ripping the telephone cord from the wall. Tries to keep Ashley from looking out the windows, but he's only six and there are sirens and flashing lights peeping through the blinds. Dylan's heart is in his throat, but he's angry more so than anything else. His fists clench when they kick the door open, is that even legal? Someone says they're there to help. They don't need help. They don't. They DON'T.

And then his heart shatters, they're grabbing at his little brother, and Dylan can't help but let his furious screams out. They push him aside, keep him at an arm's length. Because Dylan is older, larger, he can fight - and he does with every ounce of his strength until the only way they can get him calm is to cuff him and put him in a cruiser. By then he's already torn up some lady's arms with uncut nails. And still, he bangs against the doors and windows, drawing his own blood long before the car with his little brother in it pulls away.

They keep him at the station for a while until he's gone calm and silent, unsure of what to do with this kid who won't speak to anyone, gone mute with frustrated rage. Because they can't do much about his violence they hand him over to CPS as soon as he stops lashing out at anyone who sticks a hand too close to him. He still grits his teeth when a woman who looks too much like Stacey tries to put a hand on his shoulder, cringing when she speaks in soft tones. He hates her instantly, but she's the case manager he's been saddled with.

The first house is when he realizes that Ashley isn't with him, and he becomes an instant issue. The more he fights the more he realizes that he's going to lose this battle. Its in that first house that he meets Quin. She's a bitch, through and through. He hates her on the principle and doesn't give two shits whether that punch broke her nose or not. He just wants his little brother back. These people aren't his family, nobody else ever will be.

A few houses after that they meet again. Dylans older, his perspective has changed. And while he doesn't get to see Ashley as much as he wants the little shit has gotten a habit of running away and visiting him - which is just enough to keep him skating by and sane. He has to know that he's safe, no matter what happens to Dylan. Who has stumbled into more bad houses than anything. At the fifth one, he's blindsided by Quin.

He begrudgingly respects her after that, and in due time the two of them manage a friendship that's different from what most would call normal - but its friendship all the same. But, nothing ever lasts and that home too is left in the dust. After a mish-mash of several more dismal homes, and even one that further exasperates his quirks, he settles into a home that has enough regularity to make him realize that he's going to need to settle or they won't give him Ashley back ever.

So at Sixteen he gets a fucking job, settles, and makes sure that for the next few years he flies straight. Till he turns Eighteen and files the paperwork necessary to get his little brother the hell out of there. After that, they're back to perfect.

Until Dylan goes and fucks shit up. He may not have thrown the first punch, but he didn't stop hitting till the guy was practically comatose. Caught assault charges, paired with a background of violence got him Prison time. Surprisingly, nothing like he would expect. Got put in a cell with Volkov, who turns out to be another abnormal friendship. The close quarters living for once not suffocating him in the way it should have. Plus, Ashley visits, which is enough to get him by for a while.

Its a damn pity that some fucker had to draw a knife of Dylan, just for some smart words. Cause then he doesn't get to say bye to Volkov before he gets out. Shows his appreciation however in whatever small ways he can till the day he's out and Dylans driving to the prison to pick him up.

Quins already filled him in on the deal, and now all they need is a few more people. Its a hell of a gamble, but anything to get a leg up in life.
▀▀▀▀▀▀▀▀▀▀▀▀▀▀▀▀▀▀▀▀▀▀▀▀▀▀▀▀▀▀▀▀▀▀▀▀▀▀▀▀▀▀▀▀▀▀▀▀▀▀
X
☠
X
▀▀▀▀▀▀▀▀▀▀▀▀▀▀▀▀▀▀▀▀▀▀▀▀▀▀▀▀▀▀▀▀▀▀▀▀▀▀▀▀▀▀▀▀▀▀▀▀▀▀
___ O T H E R ___
FACECLAIM
: Dylan Rieder
WRITTEN BY
: Bartholomew Finch
STATUS
: Alive
▀▀▀▀▀▀▀▀▀▀▀▀▀▀▀▀▀▀▀▀▀▀▀▀▀▀▀▀▀▀▀▀▀▀▀▀▀▀▀▀▀▀▀▀▀▀▀▀▀▀
X
☠
X
▀▀▀▀▀▀▀▀▀▀▀▀▀▀▀▀▀▀▀▀▀▀▀▀▀▀▀▀▀▀▀▀▀▀▀▀▀▀▀▀▀▀▀▀▀▀▀▀▀▀