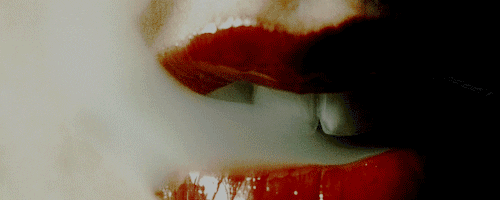 ♦ ☠ ♦ ☠ ♦ ━━━━━━━━━━━━━━━━━━━━━━━━━━━━━━━━━━━━━━━━━━━━━━━━━━━━━━━━━━━━━━━━
___ N A M E ___
Quinton Karma Porter
___ N I C K N A M E ___
♦
Quin
♦
♦
Karma
♦
___ B I R T H D A T E ___
August 1st 1991
___ A G E ___
25
___ E T H N I C I T Y ___
Biracial
___ R O L E ___
Mastermind
___ S E X U A L I T Y ___
Bisexual
▀▀▀▀▀▀▀▀▀▀▀▀▀▀▀▀▀▀▀▀▀▀▀▀▀▀▀▀▀▀▀▀▀▀▀▀▀▀▀▀▀▀▀▀▀▀▀▀▀▀▀▀▀▀▀▀▀▀▀▀▀▀▀▀▀▀▀▀▀▀▀▀▀▀▀▀▀▀▀▀▀▀▀▀▀
X
☠
X
▀▀▀▀▀▀▀▀▀▀▀▀▀▀
___ P E R S O N A L I T Y ___
Quinton is introspective, logical, rational, and pragmatic. She tends to be clear-headed, directive, and attentive. As a strategist, she the very best at brainstorming approaches to any and all situations. She is capable, but not an eager leader, stepping forward only when it becomes obvious to her that she is the best for the job. Quin is strong-willed and very self-assured. Though she is decisive in her decision making, she is always open to new evidence and new ideas. She is flexible in her planning, making sure to accommodate for any changing situations.

Quin tends to excel at judging the usefulness of ideas and will apply whatever seems most efficient to her in accomplishing her clearly envisioned goals. To Quin, what matters is getting things done—but also learning the principles of how to get it done efficiently. However, Quin does not often give thought to social cost of getting what she needs done, done.

Quinton is highly pragmatic. She always puts forth a great deal of time and effort to implement effective ideas. She is driven to solve complex problems and to create organized, decided, and executed solutions. Quin tends to make positive statements instead of negative ones, focusing on how to make the organization more efficient in the future rather than dwelling on past mistakes.

Quin is highly theoretical, though when she adopts a theoretical notion, she insists on researching all the available data and checking the idea against reality. Quinton is suspicious of theories based on poor research and will discard ideas that cannot be effectively implemented.
▀▀▀▀▀▀▀▀▀▀▀▀▀▀
X
☠
X
▀▀▀▀▀▀▀▀▀▀▀▀▀▀▀▀▀▀▀▀▀▀▀▀▀▀▀▀▀▀▀▀▀▀▀▀▀▀▀▀▀▀▀▀▀▀▀▀▀▀▀▀▀▀▀▀▀▀▀▀▀▀▀▀▀▀▀▀▀▀▀▀▀▀▀▀▀▀▀▀▀▀▀▀▀
___ Q U I R K S __ H A B I T S ___
♦ She always has the pinky nail of her left hand painted ♦
♦ She tugs her own hair when aggravated ♦
♦ She plays Mozart's Fur Elise in the air when she is devising a plan ♦
♦ She says Fuck A FUCKIN' LOT ♦
♦ She loves to fight ♦

___ S T R E N G T H S __ S K I L L S ___
♦ Research and Planning ♦
♦ Street smart ♦
♦ Athletic ♦
♦ Charming ♦

___ F L A W S __ W E A K N E S S E S ___
♦ Overly analytical ♦
♦ Hedonistic ♦
♦ Stressed induced asthma ♦
♦ Idealist ♦
♦ POT ♦



___ F E A R S ___


♦ Spiders ♦
♦ Drowning ♦
♦ Losing anyone in her gang ♦
━━━━━━━━━━━━━━━━━━━━━━━━━━━━━━━━━━━━━━━━━━━━━━━━━━━━━━━━━━━━━ ♦ ☠ ♦ ☠ ♦
Quinton was the most miserable, lonely girl you could ever imagine. She was shunned by her relatives, the Dursley's, even though they had raised her since she was an infant. She was forced to live in the cupboard under the stairs, forced to wear her cousin Dudley's hand-me-down clothes, and forced to go to her neighbor's house when the rest of the family was doing something fun. Yes, she was just about as miserable as one can get.
Quin's world was turned upside down on her 11th birthday, however. A giant, Hagrid, informed her that she's really a wizard, and will soon be attending Hogwarts School of Witchcraft and Wizardry!
….Wait……No….that's the plot of Harry Potter….Okay…so the truth is….
Quinton Karma Porter was brought in this world screaming and kicking, the same damn way she is sure she will go out. Her parents are pieces of shit. Father, in prison due to some trumped up charge...or some bullshit like that. Her mother is a whore, who obviously forgot to swallow. She is with them for a whole three years before the government finally notices some bullshit burn mark. Something about child abuse. Quin doesn't really care enough to remember...or so she tells herself. Easier to pretend than it is to deal with the wounds she is sure have festered beyond repair.
She is bounced from house to house in the foster system, however each one seems to find something wrong with her. She is sure there is more wrong with her than they know. By age six she is passed from house to house so many times she quickly loses count. She doesn't care to remember names. No one wants a possibly damaged child who is carrying baggage. Quin is thirteen when she meets Dylan…and he is an A s s h o l e. Fighting with the older boys around the younger kids is something Quin is not going to tolerate. He broke her nose for the first time. Hurt like H e l l. She is sure he is going to be apologetic for hitting a girl, like most pansy ass men….she is determined to show him just how big of a mistake he made. He surprises her by giving no damns. Says something about not getting in the way. She is moved away from him before she can whoop his ass. She comes across him again in the fifth house. First things first. She hits him hard enough to knock him on his ass. He just blinks up at her as if nothing happened, rubbing his jaw. She offers her hand and he disregards it. Damn stubborn. She likes him. She's moved again, she causes too much trouble with Dylan. Damn shame, she is having a hell of a time hanging out with him. She is with him one last time, though she doesn't remember the name of the foster parents. Don't know why but it seems to strengthen their twisted bond.
When they run out of homes to foster her, she ends up in a halfway house/orphanage where she falls through the cracks. She buries herself in books in hopes she will find a form of freedom.
Age sixteen is a beautiful year for her. She applies for a job as a waitress for the V.I.P section of The Fox Hole. Its gentlemen's club on the strip. She goes into the interview with a fake ID and high hopes. The owner, one Daniel 'Cher' Logan, offers instead work behind the scenes at the club doing odd jobs such as cleaning, and general filing in exchange for a place above The Fox Hole. This is the first time she has met a decent human being. Takes her off guard. She is suspicious of him at first, but as time goes on he proves again and again that he is a kind soul. Its d i s g u s t i n g. Over the years her job evolves. She is an entertainer, a bouncer, a bar tender, and now she is the part time manager...when she is not with her group that is.
When she is 18 her mother dies. Overdose…or maybe she was just on her back for two damn long. Turns out she popped out a few more Porter's…UGH she is a whore.
Leo
and
Lilly
Porter come into her care. She wonders whose brilliant idea it was to pass the brats onto her. She hates it. She can't even take care of herself properly let alone twin ten year old's…and they are a s s h o l e s. But they are blood. She is annoyed with them more often than not, but they seem to take it as a sign of affection. She is determined to keep them off the streets and in school. Money helps with that, hence her other job.
▀▀▀▀▀▀▀▀▀▀▀▀▀▀▀▀▀▀▀▀▀▀▀▀▀▀▀▀▀▀▀▀▀▀▀▀▀▀▀▀▀▀▀▀▀▀▀▀▀▀
X
☠
X
▀▀▀▀▀▀▀▀▀▀▀▀▀▀▀▀▀▀▀▀▀▀▀▀▀▀▀▀▀▀▀▀▀▀▀▀▀▀▀▀▀▀▀▀▀▀▀▀▀▀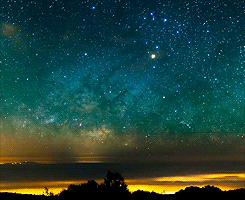 ___ O T H E R ___
FACECLAIM
:
Jasmine Sanders
WRITTEN BY
:
Emotionless
STATUS
:
Fuckin' alive
▀▀▀▀▀▀▀▀▀▀▀▀▀▀▀▀▀▀▀▀▀▀▀▀▀▀▀▀▀▀▀▀▀▀▀▀▀▀▀▀▀▀▀▀▀▀▀▀▀▀
X
☠
X
▀▀▀▀▀▀▀▀▀▀▀▀▀▀▀▀▀▀▀▀▀▀▀▀▀▀▀▀▀▀▀▀▀▀▀▀▀▀▀▀▀▀▀▀▀▀▀▀▀▀