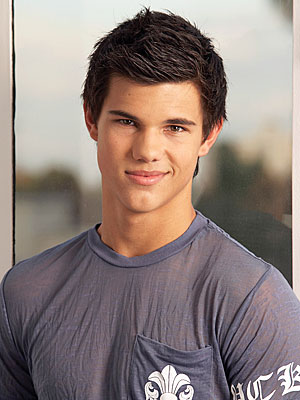 Name:
Jesse Jacob Sanders
Nickname:
None
Age:
14
Where are you from:Role:
FC: Taylor Lautner
Coates Kid
Likes:
Red
Manipulating
Others suffering
Violence
Short-term relationships
Winning
Dislikes:
Weak people
Being Beaten
Being Told what to do
People who think they're innocent
Fears:
Death
Squids/Octopus
Description:
Jesse has short, black hair that he only wears two ways really, air blown or in a foehawk. He looks a bit like the football stars you see in movies: Tall, good-looking, and ripped. He has a bronzed look he gets from spending much of his time on the beach, or at least, used to. His clothes are pretty plain. Solid colored t-shirts or something not too out there. His eyes are a deep brown and his jaw is permanently set in a way that makes him look confident. Not to mention is reckless and confidence actually exist. His posture doesn't bother to say otherwise either. He normally wears skater shoes or combat boots unless he's weairng sandals at the beach.
Personality:
Jesse, well he's interesting that's for sure. Nobody really gets him, and those who do normally choose to avoid him completely. At first, the boy seems like a flirty player. He has a reputation to be in VERY short relationships. But what lacks in length, is made up for by number. It's almost like he has a new girl every week. Even though he dump people frequently, it doesn't seem to matter. His attitude, personality, and at some times silver tongue seems to make it seem like the time doesn't matter. He's a flirt, some may even call him a pervert the way he acts sometimes. Whenever one of his friends comes to him with a problem, he acts like he cares and listens to what they say.
Almost everybody thinks this is the real Jesse. That would be a lie. You see, that's just what he does to get close to people. He doesn't care about people's problems, he only listens because he knows he can use the information against them. He is flirty, but he uses that tool to manipulate people. If he wants to find something out, he uses that to get the information out of a girl. He knows girls are one for gossip, and he would tend to hang out with some of the biggest gossipers there were. He never has feeling for any girl and only dates them so he can get the perks of a relationships. When he feels the girl's use has 'wore out' he dumps her. Simple as that.
Even farther into his sick, twisted mind, there is something much worse. Although he has never relished in this, Jesse loves violence, especially if he's the one causing it. He likes physically controlling people. Punching somebody to make them give him money, having to carry someone when they won't come, man-handling is his specialty. He sometimes imagines bringing pain to some, which might be why he's at Coates. He honestly thinks that he shouldn't be there, but doesn't mind because he loves the way he is treated there. He has respect, power, and a reputation that he likes.
History:
Jesse wasn't always like he was now. Once he was an innocent, nice even, kid. He cared about people other than himself and didn't like seeing others get hurt. Funny how things change isn't it? You see, Jesse grew up making the wrong friends and living in the wrong neighborhood with the wrong parents. His friends cheated and did drugs and beat up people for fun. His neighborhood was full of gangs and fights. His parents were always fighting and probably cheating on each other. His dad beat his mom and when Jesse saw him do it one day, it all got to him and he just snapped. In a burst of rage he lunged at his dad. He beat him within an inch of his life and just stood over him as his mother called the ambulance. He felt different after that, better. He didn't find it weird that he had enjoyed it. He only kept short term relationships and put distance between him and his friends, thinking since they did drugs they were too pathetic. He doesn't think he did anything that bad. He says his parents decided two years after the beating he needed help and sent him away.
Theme Song:
Boyfriend- Justin Beiber