---
---

▌
▌
▌
▌
▌
▌
▌
▌
▌
▌
▌
▌
▌
▌
▌
▌
▌
▌
▌
▌
▌
▌
▌
▌
▌
▌
▌

Full Name Ben Geller-Bunch


Nickname(s) None


Age 24


Gender Male


Ethnicity American


Sexual Orientation Straight


Roommate Emma Geller-Green


▌
▌
▌
▌
▌
▌
▌
▌
▌
▌
▌
▌
▌
▌
▌
▌
▌
▌
▌
▌
▌
▌
▌
▌
▌
▌
▌
▌
▌

Positive Personality Traits
Caring, Careful, Alert, Clam, Charming


Negative Personality Traits
Awkward, Fearful, Naïve, Stubborn, Shy


Personality in Detail
Ben is a great guy with a lot of ups and downs to his personal life with good and bad traits he is a difficult guy to read sometimes he can be this sweet sensitive guy with the best personality but sometimes her can be so fearful and awkward of one's self he tries his best to learn forward but when people see him for that shy guy they think yeah right.

Ben sometimes can be the most stubborn person in the whole wide world he never tries to be someone he is not but with a bit of help from the real world they do that to him. Ben shows his good and bad traits to many people who are close to him but has always felt like people misjudge him to fast which makes him fearful of the world he just doesn't want to get hurt by these so called people.

Being raised by two women made him really understand his feminine side and how they act his mothers showed him to show respect to any woman he ever met which make him a caring gentlemen. Ben shows sometimes he is to naive he thinks when someone is close to you, you can believe them he is fearful of them but he thinks just to forget it which makes hims naive not to believe himself.


▌
▌
▌
▌
▌
▌
▌
▌
▌
▌
▌
▌
▌
▌
▌
▌
▌
▌
▌
▌
▌
▌
▌
▌
▌
▌
▌
▌
▌
▌
▌
▌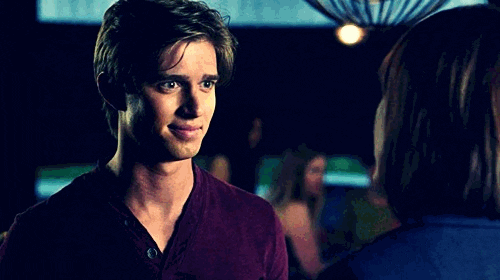 Likes
♥Jello
♥Nature
♥Baseball
♥Cars
♥Friends♥His Job
♥Running
♥Milkshakes
♥Dogs
♥Log Cabins





Dislikes
☠Haters
☠Disrespect to women
☠Children without food
☠Losing things
☠Forgetting thing☠Damage
☠Heartbreak
☠Rough patches in life
☠Being scared in front of people
☠Losing his way





Secrets
✘Is waiting till marriage to break his virginity
✘He broke his mother's favourite glass vase when he was 10 and still hasn't told her
✘Wishes he could have a normal family
✘He has never been to a strip club
✘Had to get a new pair of keys to his place because someone stool his other pair


▌
▌
▌
▌
▌
▌
▌
▌
▌
▌
▌
▌
▌
▌
▌
▌
▌
▌
▌
▌
▌
▌
▌
▌
▌
▌
▌
▌
▌
▌
▌
▌
▌
▌
▌
▌
▌
▌
▌
▌
▌
▌
▌
▌

Place of Origin
New York

Family || People of Importance
Biological:
Ross Geller (father)
Carol Willick (mother)
Emma Geller-Green (paternal half-sister)
Monica Geller (paternal aunt)
Jack Geller (paternal grandfather)
Judy Geller (paternal grandmother)
George Willick (maternal grandfather)
Adelaide Willick (maternal grandmother)
Adoptive:
Jack Geller-Bing (paternal cousin)
Erica Geller-Bing (paternal cousin)
Marital:
Chandler Bing (paternal uncle/godfather)
Susan Bunch (stepmother)
Rachel Green (stepmother)
Mr. Bunch (step-grandfather)
Mrs. Bunch (step-grandmother)
Leonard Green (step-grandfather)
Sandra Green (step-grandmother)
Amy Green (step-aunt)
Jill Green (step-aunt)
Friends/Friends of the family:
Phoebe Buffey
Mike Hannigan
Mayland Buffay-Hannigan
Joey Tribbiani
Joey's Son
History
Ben was raised in New York City by his two moms a dad and quite a few ex-stepmothers, even thought being raised by two moms sounds weird it isn't he enjoyed the extra female company and couldn't imagine it any other way. Spending time with his moms were a blast but when he got the opportunity to be with his dad he loved it he would usually take Ben to his wife's house at the time even though he was meeting strangers he loved it to spend time with his dad.

When it came as Ben growing up in a big city he was the one to convince his dad to get married to Rachel Ben was happy that his dad was finally truly in love an it wasn't just some fling they already had a baby together so why not he thought Ben felt very happy when he spent time with his Dad's Family the whole time they would be together they would go to amusement parks and stuff like that and knowing he had a sister was pretty cool. Ben talked to his sister a lot he didn't know who else to talk to sometimes but he always knew he had her to count on.


Ben was always said to be the picture of his mother and father and he tries his best to live up to the hype he studied hard, worked hard and finally is Speech-Language Pathologist.

Ben works hard but the thing about adulthood is hard and he is just about to figure out what his parents went through.


Face Claim Drew Van Acker


Dialogue Color Code


Brown



Writer
Hannahpop102
---
---