▌
▌
▌
▌
▌
▌
▌
▌
▌
▌
▌
▌
▌
▌
▌
▌
▌
▌
▌
▌
▌
▌
▌
▌
▌
▌
▌

Full Name
Emma Geller-Green

Nickname(s)
Em || Commonly Used

Age
23

Gender
Female

Ethnicity
American

Sexual Orientation
Bisexual

Roommate
Ben Geller-Bunch


▌
▌
▌
▌
▌
▌
▌
▌
▌
▌
▌
▌
▌
▌
▌
▌
▌
▌
▌
▌
▌
▌
▌
▌
▌
▌
▌
▌
▌

Positive Personality Traits
Kind, Caring, Honest, Trustworthy, Spontaneous, Outgoing, Passionate

Negative Personality Traits
Stubborn, Spoiled, Sensitive, Emotional

Personality in Detail
Emma is a very caring person though at times she tends to think about only herself. She came by this naturally. She is hurt very easily and doesn't take criticism very well. Emma is honest. When asked something she comes out with the truth and nothing but the truth. Though she only says most things unless she is asked about it. If it's something she would rather keep to herself she would hold it in unless someone asks her about it.


▌
▌
▌
▌
▌
▌
▌
▌
▌
▌
▌
▌
▌
▌
▌
▌
▌
▌
▌
▌
▌
▌
▌
▌
▌
▌
▌
▌
▌
▌
▌
▌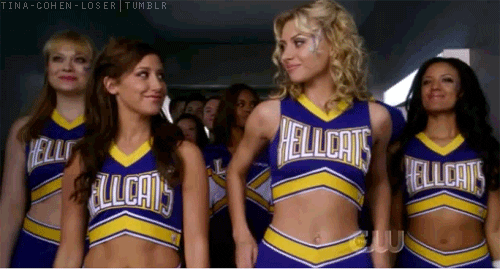 Likes
♥Romance Novels
♥Horror Movies
♥Twizzlers
♥Coffee
♥Boys♥Shopping
♥Music
♥Dancing
♥Singing
♥Poetry





Dislikes
☠Brownies
☠Jerks
☠Liars
☠Pollution
☠Bugs☠Cheaters
☠Storms
☠Rap Music
☠Spongebob Squarepants
☠Being Cold





Secrets
✘Has a crush on FC: Avan Jogia
✘Killed a man while drunk with a hit and run.
✘Was pregnant in high school but had an abortion.


▌
▌
▌
▌
▌
▌
▌
▌
▌
▌
▌
▌
▌
▌
▌
▌
▌
▌
▌
▌
▌
▌
▌
▌
▌
▌
▌
▌
▌
▌
▌
▌
▌
▌
▌
▌
▌
▌
▌
▌
▌
▌
▌
▌

Place of Origin
New York, New York

Family || People of Importance
Ross Geller: Father
Rachel Green: Mother
Ben Geller-Bunch: Half Brother
Monica Geller: Aunt
Chandler Bing: Uncle
Erica Geller-Bing: Cousin
Jack Geller-Bing: Cousin
Jack Geller: Grandfather
Judy Geller: Grandmother
Leonard Green: GrandfatherSandra Green: Grandmother
Amy Green: Aunt
Jill Green: Aunt
Mayland Buffay-Hannigan: Friend
Phoebe Buffay-Hannigan: Friend
Mike Hannigan-Buffay: Friend
Joey's Son: Friend
Joey Tribbiani: Friend
Carol Willick: Friend
Susan Bunch: Friend

History
Emma grew up living a very interesting life. Her family had money. Her father, Ross was a paleontologist. For those of you who don't know what that is, he studies dinosaurs. Her mother, Rachel went back to Ralph Lauren and continued working there. She found herself growing up a happy life and always had anything she wanted or needed. Though she got too used to having money handed to her whenever she needed it. Once her parents cut her off, she became lost and she still is.

Emma's relationship with her half brother, Ben is amazing. She is able to talk to him about anything and everything and never happen to be judged by it. Though at times she feels a bit bad for him because he tends to be picked on for having two mothers but just like always Emma jumps in and defends him. He would do the same for her if she were in his position, she just knew he would so it was never a big deal.

Emma is currently unemployed and moved into the apartment with Ben just a couple weeks ago. She is totally scared of going out on her own and trying to find a job, but in the end she knows it will all be worth it. If she remembered correctly, her mother was in her position about twenty years ago as well and she turned out perfectly fine.



Face Claim
Alyson Michalka

Dialogue Color Code


#ff004d



Writer
Sunshine and Whiskey