▌
▌
▌
▌
▌
▌
▌
▌
▌
▌
▌
▌
▌
▌
▌
▌
▌
▌
▌
▌
▌
▌
▌
▌
▌
▌
▌

Rhine-Lily Fitzgerald


Nickname(s)Ren


Age
21

Gender
Female

Ethnicity
American (Manhattan)

Sexual Orientation
Straight

RoommateLucius Thames


▌
▌
▌
▌
▌
▌
▌
▌
▌
▌
▌
▌
▌
▌
▌
▌
▌
▌
▌
▌
▌
▌
▌
▌
▌
▌
▌
▌
▌

Positive Personality Traits
Intelligent – Affectionate (To Some) – Confident – Problem Solver – Attentive – Observant – Determined – Sociable & Charismatic


Negative Personality Traits
Scheming – Jealous – Devious – Manipulative – Sensitive – Arrogant - Bitchy

Personality in Detail Despite leading a privileged and prominent lifestyle, Rhine is generally characterized as a comical overachiever but despite this apparent intelligence, she's completely oblivious to anything about the real world- from ordering coffee to hiring a plumber, she's been veiled from the reality of life due to the fact she's been raised in the richest city in the state and by being one of the richest families there. She doesn't really know anything but beach service and Valentino dresses. At times, Rhine's blinding ambition can lead her to embrace a haughty and scheming side which brings out all those negative characteristics she possesses like lying and being self-centred and manipulative. Generally speaking, Rhine is ruled by her insecurities and doubts about herself, security or life in general- despite having a seemingly desirable and confident exterior, usually caused by feeling inferior or jealous of over people who possesses items or qualities she wishes to have for herself. While she's regarded as being extremely knowledgeable, Rhine seldom leaves success to chance, or to her own talents, and usually works to sabotage her competition or anyone standing in her path in the most humiliating or brutal manner she can muster. Typically, Rhine finds rivals in most females especially in people she's frequently around who are prettier or more popular than herself. A result of this insecurity, Rhine does not trust easily, and when she does is always tremendously hurt when she feels betrayed and let down- people who make her feel this way once, will also never get away with doing so twice because it wouldn't be dramatic at all to say she'd be out for blodo. However, despite her manipulative and often ruthless behaviour, she is revealed to have a sensitive and loving nature as well. This side of her personality, the warm and sweet side of her character, is brought out by those she feels she can rely on and that genuinely understand her though her snotty, selfish and shallow nature usually means this is richer or more powerful people. However being in the city is bringing more and more out of her character.
Being in the city and finding herself with a lot of free time has encouraged her to look into hobbies and things to do and obviously being broke has disregarded shopping- being exposed to all of this has led to her taking a strong liking towards playing music and listening to it, She's rarely seen without earphones and her iPod hanging out her back pocket now but she's also starting to realise that she needs a job and that she can't keep putting things on her old credit card- she wants to go into something girly like fashion or music but she's struggling for opportunities and her name doesn't mean much in this city like it did back home. Rhine spends a lot of her time listening to music and sewing and in fairness, she's become quite good at designing and she makes most of her own clothes and odd things to put around the apartment. However all of this character building is slowly making her into a more likable person and she'll eventually start to let the group in a bit more but at the moment she would avoid giving them a second of her time.


▌
▌
▌
▌
▌
▌
▌
▌
▌
▌
▌
▌
▌
▌
▌
▌
▌
▌
▌
▌
▌
▌
▌
▌
▌
▌
▌
▌
▌
▌
▌
▌

Likes
♥ Mind Games
♥ Challenges
♥ Designer Clothing
♥ TV Shows
♥♥ Punk Music (Secretly)
♥ Partying
♥ She's a 'closet PS4 gamer'
♥ Being in control
♥ DIY Projects (i.e poetry and art)





Dislikes
☠ Being challenged/insulted/put in her place
☠ The word 'No'
☠ Dirt
☠ 'Down-town' areas
☠☠ Anyone she views to be lower than herself
☠ People who gets things she wants
☠ Popular Music
☠ Hot Drinks
☠ Losing





Secrets
✘ Drunk, Renee filmed an 'adult movie' but she doesn't remember much about it and prays it'll never catch up with her because it'd spoil her reputation.
✘ She still seeks her parents approval
✘ Writes poetry and sketches
✘ Bisexual
✘ She knows her Mother is cheating on her Father.


▌
▌
▌
▌
▌
▌
▌
▌
▌
▌
▌
▌
▌
▌
▌
▌
▌
▌
▌
▌
▌
▌
▌
▌
▌
▌
▌
▌
▌
▌
▌
▌
▌
▌
▌
▌
▌
▌
▌
▌
▌
▌
▌
▌

Place of Origin
Mahattan

Family || People of Importance
Mother – Agnes Fitzegerald, famously known socialite known for her unique fashion sense and make-up line, is scandalously cheating on her husband with her PA.
Father – Peter Fitzgerald, has 50% ownership of an oil company. Incredibly well known by the socialites of New York.

History
Rhine grew up with a very comfortable life, her money was practically infinite, she lived in a beautiful home, in a house catered by only the most exquisite chefs and a wardrobe full of original, radiant and expensive dresses. Her life was everything girls dreamed of and completely desirable but her parents were harsh and quite business headed, so she didn't grow up in an affectionate house hold but any chances of repairing that relationship has been shredded by Rhine being thrown into the real world. Agnes and Peter Fitzgerald packed their daughter's bags and set her off on a plane with enough money to last a month and a farewell hug. There reasons for this however, we're almost fair. They felt like Rhine had become awfully deluded about her life and didn't have any real character for herself other than being a drama queen and rising socialite- they didn't like the person they could see her growing up to be, so they've forced her to go into the world and fend for herself. They'll still look out for her but from a distance. They've called it character building but really, they've just thrown her into the deep end so the glittering gem of Manhattan has become nothing from something.
As a child, Rhine was raised by multiple Nanny's- they changed quite regularly but she bonded for the first time with a Nanny when she was around 13 and Rhine was given some stick at school- she didn't know what it was like to be put in her place, so the girl cried and her Nanny sympathised for the poor naïve child. This woman was really the one to raise Rhine but as Rhine grew older they became more like partners in crime because the Nanny- Claire, become another weapon and tool for Rhine to use in her games. However, this was the most significant person in her life and the only person Rhine was ever known to show any affection and respect to. Claire was going to come with Rhine to the city but her parents disallowed such a thing and threatened to fire Claire if she did- that more than anything is why Rhine has announced her refusal to associate with them.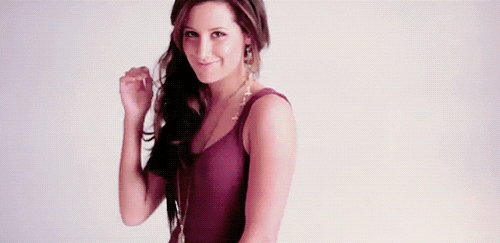 Face Claim
Leighton Meester

Dialogue Color Code


# a8054e



Writer
LivyGrey