|| Grell ||
---
"I will either die a hero, or die trying!"
---
---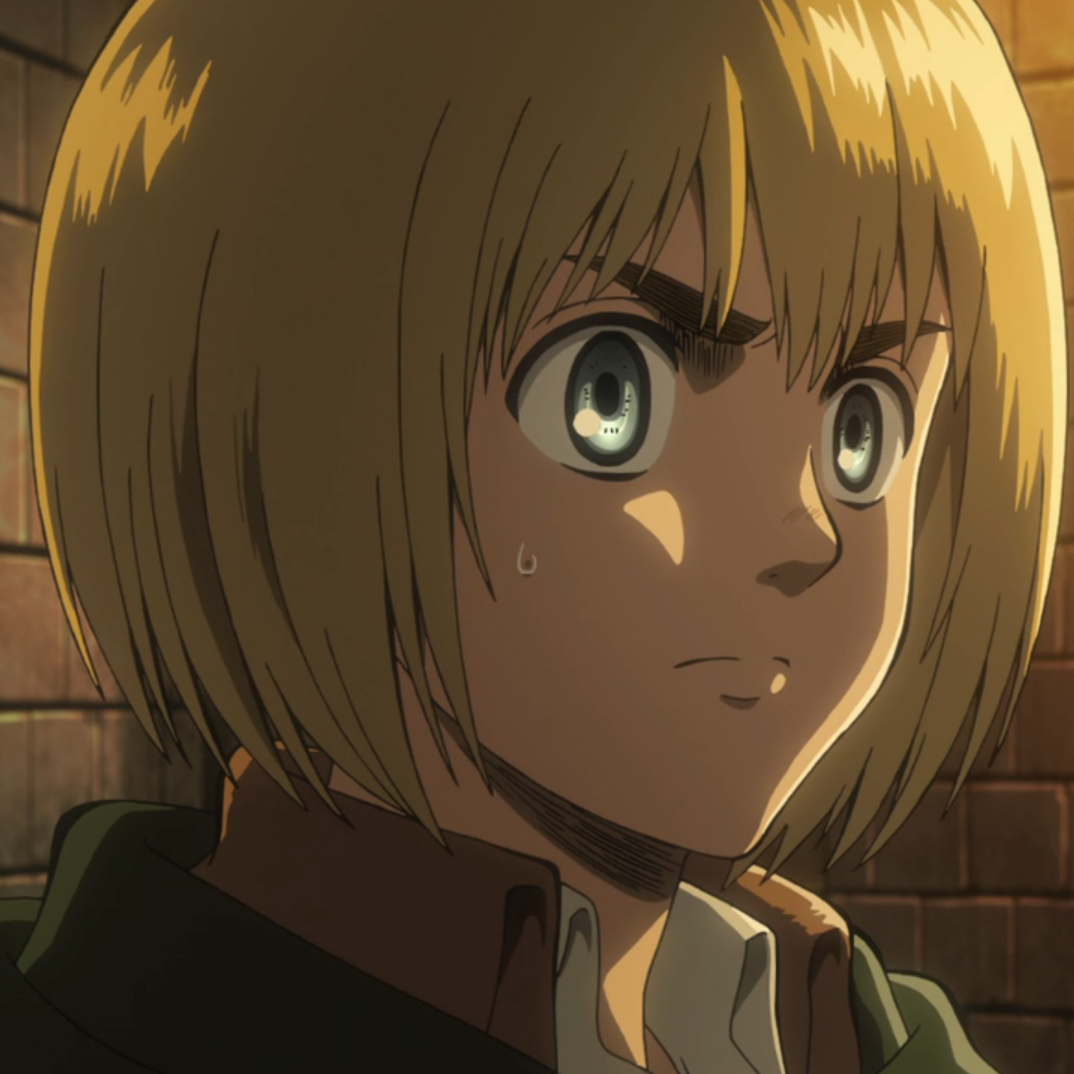 ---
---
|| Name ||
Grell Alenthro Firebrand
|| Age ||
17 Years
|| Gender ||
Male
|| Faction ||
Wild Card
|| Face Claim ||
Armin Arlert
---
---
|| Hair Color ||
Blonde
|| Eye Color ||
Blue-gray
|| Skin Tone ||
A very pale white, only occasionally does he get a pink tint to his skin of he spends a large amount of time outside.
|| Height ||
5'8"
|| Weight ||
130 lbs
|| Identifying Marks ||
Several half-healed burn marks from dragon-fire. A brand on his back of two crossed swords, seared into his skin. His family's namesake is also sported with pride by every son to the Firebrand name.
---
---
|| Personality ||
Happy, go-lucky, and ready to take on the world. He knows that his luck and skill will carry him far in life and that is all he needs.
|| Biography ||
Born to a tribe of gryphon-riders, Grell was the smallest in his family and the last to take up the mantle of dragon-hunter. The tribe he was apart of were renowned dragon-hunters and his family were the greatest of the whole group! However, as the smallest of the family, he would never actually get to fight a dragon. Insulted by every member of his family, being referred as runt day-in and day-out, he grew tired of it. So, stealing his family's ancestral weapon, a longspear, he trudged off in search of work to earn his name. While participating in the glorious career of a merc, he managed to procure a mount, a gryphon he has named "Talon" and the pair are now inseparable.
---
---
|| Primary Weapon ||
A longspear, decorated with a short length of cloth that might have resembled a flag or crest of some sort.
|| Second Weapon ||
Several thrown javelins, a short sword, and several knives all hidden in various places on his body.
|| Strengths ||
Pin-point accuracy, a cool head when under fire(hue), exceptional eyesight, a lucky-streak that has saved him numerous times.
|| Weaknesses ||
Cannot swim at all, careless because he feels his luck will carry him through the day, terrified of being alone.
---
---
"My head is on fire, I am out of javelins, and we have three dragons after us... HIT IT!"