"Unless you want me to know all your past, your present and your future, I would suggest not touching me."
---
---
---
---
Full Name:
Baek So-Ra

Nicknames and Aliases:
So-Ra, or Ra-Ra

Gender:
Female

Age:
Seventeen [17]

Ethnicity/Race:
Korean
Sexual Orientation:
Pansexual

Power:
Precognition/Clairvoyance
---
---
---
---



So-ra has had a mix of precognition and clairvoyance since she was young. The visions first came to her in the form of dreams; she could see when a surprise test would come, who would win the next election, and even scarier… she saw the deaths of the people around her. As she grew the powers only became stronger and more physical. If So-ra touched a person or a thing, their history and future came to her at blinding speeds. Now, she works hard to control the visions, selecting when she allows them in or not. She can tell a persons fortune or an items past with just a touch of her bare skin.

The downfall though is that when she receives these visions, her body is rendered useless; her eyes mist over, her body becomes shaky and if a vision is very strong and stressful, she can even have nosebleeds or seizures. She is worried that one day she will witness a vision so strong that it will cause her own death.
---
---
---
---



How would you feel if you could see when and how all your friends died? This thought is the main reason So-ra tries to stay away from physical contact and sometimes social contact in general. She is a determined girl wanting to find control in her gift so that she can have normal relationships again. When it comes to friends though, she is a very loyal girl, considering she doesn't have many other friends to hold on to.

In her own time though, So-ra is very thoughtful. She tries to stay as positive as she can around others, but it is all a farce. When a girl sees as much as she has about the bad thats to come, there is bound to be problems with trying to stay pleasant and cheery. She is jealous of others who are blissfully unaware of their futures, not having to always be worrying about whats to happen. So-ra also wishes that even if she weren't normal, that she would have been blessed with some other, simpler power.

Entering a new school would also be quite scary if she didn't already know what was going to happen. As of now, she can see herself getting there, making friends and then... Well after that, she doesn't like to speak about the oncoming dark clouds of the future. The less others knew, the more they could relax.

It is hard for her though, to keep the darkness out when the future seems all but bright.
---
---
---
---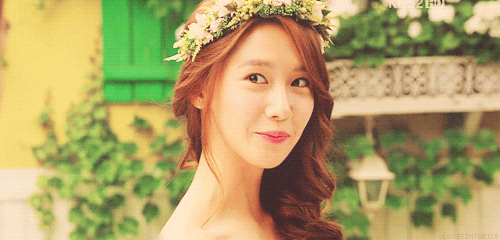 So-ra was raised in the heart of Seoul, Korea as an only child by her grandmother. Things seemed peaceful as she aged; she impressed her family with good grades, learned different languages, mastered instruments, made friends… Meanwhile trying to keep her precognitive and clairvoyant dreams to herself. At first she thought thats all they were, dreams, but she was sorely mistaken.

One night, at the young age of ten, when So-ra was asleep she had a vision of her teacher, Mrs. Sun, jumping off their school to commit suicide, due to the pressures of society, school and her husband. When So-ra woke, she dismissed it and carried on with her life. This was a mistake. A week later, Mrs. Sun had been found deceased from the same reasoning as her dream. That's when she knew something was wrong. She tried to explain this to her parents and grandmother, but they told her she was a foolish child for thinking she could predict the future.

This continued to happen as she grew. She could always tell her grandmother who was going to call before the phone rang, who would be on the news, what the weather was going to be the next day. Her grandma thought this was delightful and interesting, but her parents shunned So-ra from saying such things.

When her Grandmother was diagnosed with cancer, So-ra had already been crying a week before. Not just because her grandmother was sick, but because So-ra knew that wasn't how her grandmother would die. She warned her parents that her Grandmother should not be allowed to walk outside alone, or she would surely die. They didn't take her seriously and shunned her again and again. And then it happened. On the way back from the market, So-ra's grandmother was killed by a drunk driver. So-ra told her parents she tried to warn them. They finally knew she wasn't joking.

Her power was seen as "curse" and while her parent's didn't want her to strengthen it, their only option was to send her away to the very school where her own destiny would be completed.
---
---
Face Claim: