---
---
| School of Magic |
Nature
---
---
| Height |
5'10
| Weight |
Roughly 140 lbs
| Hair |
A very dark black that manages to have a small brown/auburn sheen to it in certain lighting. He doesn't style it much, it falls a bit below the nape of his neck and is naturally wavy.
| Eyes |
Dark brown, slightly narrowed, highlighting his partly Japanese ethnicity.
| Defining Characteristics |
His lips are very red, though this might just be because of his pallid skin, causing the colour to stand out even more. His eyes and long features show part of his Japanese background. His facial features are all quite exaggerated. His sharp jawline and concave cheeks give him a nearly skeletal appearance in low lighting. Kyler's body does not adorn any tattoos or scars, save for a small birthmark across the back of his right hand, down by his wrist. His skin is not flawless, but lacks any noticeable flaws aside from the fact that it's quite dry.
---
---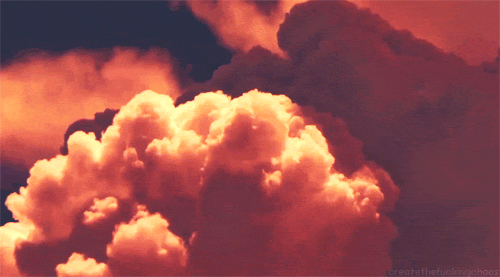 | Powers |
Kyler possess the ability of poison generation. He, and many others, do not consider this to be a very positive thing. Rather, he is attending the school in attempts to learn how to control a very difficult power. Just being in different moods can trigger a release of the toxin, which is essentially like the pheromones that any regular person would give off during stress, anger, sadness, etc. Any liquid from his body (ex., sweat, saliva) is toxic to anyone who may come in contact with it even through touch. He considers himself quite lucky that he lacks any sort of attraction to people, as a kiss would quite literally be a "kiss of death." The actual release of the poison in the way the body naturally releases certain scents, is not as effective as the poison that runs through his veins. Anyone present while he might be stressed or angry may only experience nauseousness, headaches and blurry vision. Prolonged exposure will actually lead to pain in the limbs and a very extreme headache. In certain cases, while experiencing very strong emotions, anyone present would immediately have to leave or risk nerve damage. As a result of this, Kyler is forced to keep his emotions constantly in check and in control. He has progressed very far from when he first arrived. Now there's very little to no incidents of this. However, he has learned how to voluntarily released the pheromone without the trigger of emotion, and is figuring out how to do varying strengths as well. He has used this to his advantage before to get certain people away from him or to hurt certain people.
| Personality |
| Patient | Introverted | Calculating | Honest | Cold | Self-Reliant |
Unfortunately, Kyler's personality is more a result of adaptation than his own personality. He'd be a much different person if it wasn't for his so called "powers." As a result of having to keep his emotions in check, Kyler is very stern and often viewed as serious and very direct. He doesn't hold back what he thinks about people, and if someone asks for his opinion on something, he's never worried about what others might think.
Honesty
is a main principle of his. Of course, not many people bother him for his opinion. Every school's got the weird kid, and Kyler fits this role quite perfectly due to the fact that his power has no good use, aside from hurting people. Due to most staying away from him, any conversations he has usually brings out his awkwardness in social situations. As well, because he is so used to being on his own, he is incredibly independent and
self-reliant
. He could go his whole life just being on his own.
He really wishes nothing more than to just feel how he'd like to feel, but he really can't allow that, lest he end up causing damage to people near him. He really is a passionate person with love, and hate, for certain things, but he really can not express any of that. As a result, most people think his lack of reaction to most things is just because he is
introverted.
Which, for some things, it is. However, this withdrawn attitude is just an adaption to his powers. Left alone in his own head most of the time, Kyler has grown to become very
patient
and
calculating
. He is used to observing most of the time, and so has come to know those around him quite well based on the way they interact with others rather than how they interact with him. Even if someone might want to speak to him, Kyler remains a distant,
cold
figure for most, and prefers not to speak with anyone. He's come to decrease the value in his own life over time, so figures that most people would not like to bother with him.
Father:
Rodderick Slayde - Alive
Mother:
Misao Akiyama (Slayde) - Deceased
Kyler does not enjoy his own history. He tries not to think about his own family much, but ends up returning to his memories much too often while by himself. He remembers in elementary school, when kids would spread rumors that just being around him would make you sick. This lead to many nicknames and lots of isolation, time by himself where he ended up getting to middle school without any previous relationships made with people. In an attempt to help him, his parents would get him various pets to try and keep him company. The first rabbit died within a few days. The family dog died within a week. They kept getting more and more animals in attempt to fill the hole in his life, but for some strange reason, they kept dying off.
It was then that his highly spiritual and religious mother was convinced that he was possessed by an onryō, a vengeful Japanese spirit that was using him to kill and harm everything around him. She was convinced that he was cursed, and like that, she packed up and left him and his father forever. A few years later she died of unknown cause, though there was significant damage to her nerves and airways. Kyler was never sure if this was his doing. He hates to admit it, but in a twisted way, he hoped that it was. Enduring her prayers and feeling the motherly love turn to fear and hate was burned into his mind, and he thinks of her untimely death as a sort of revenge.
After middle school didn't go to well, his father was absolutely sure that something was wrong, but not anything to do with spirits. While he had never been unfortunate enough to have the same powers, his father was of fae-blood, and was sure that his son was the same. Kyler was sent to the school when he was 14. Through his four years of being there, he encountered many people, but most of them were too wary to ever be anywhere near him. It got better slowly as he learned to control his powers, only releasing the pheromone when he wanted to, maybe a few slips happening every now and then if he felt emotions a bit too extreme. Due to years of no one ever speaking to him though, he really has no need for friendship or anything else. The value of his own life has gone down in his view, and with that has come a carelessness about what people think of him. Over the years, he heard rumours of this girl "Valerie," and what she did and how she might return.
With not enough care of his own life, Kyler finds himself hurting people more often, and is even drawn to the idea of seeing what this girl would do when she gets back.