Name: Zane
Nicknames: Z, Zay
Age: Physically 10, Actually 44
Description: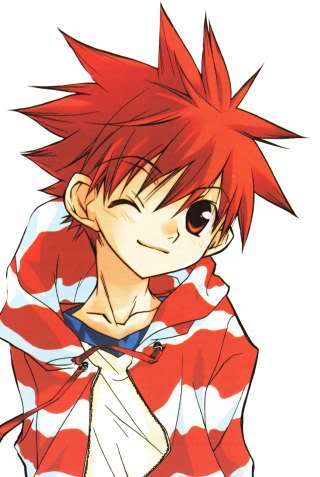 Magic Type: Lost Magic: Fire Dragon Slayer, Lost Magic: Primal Fire, Ice Maker Magic, Defensive and Boost spells (The reason why he has so many is listed below)
Magical Spells/Tools:
Spells include but are not limited to:
Fire Dragon Roar
Fire Dragon Iron Fist
Fire Dragon Wing Attack
Fire Dragon Claw attack
Primal Fire Bombardment
Primal Fire Eruption
Primal Fire Nova
Primal Fire Transformation
Strength Boost
Speed Boost
Wizard Ranking: S Class
History: Zane does not know who gave birth to him. All he knows is that he was raised by the fire dragon Volcanis when he was a young boy. However, one day, there was an incident, and Volcanis was gone. Zane was not sure how or why, but he knew Volcanis did not leave because he wanted to. He could feel it in his stomach. So, he set out to find Volcanis, discover what happened, and do everything in his power to help. This eventually led him down the path or Arcane and Primal Magic, where he encountered the Dark Wizard Morven. Morven had apparently been ordered to kill him, but during the battle, Zane instead was trapped inside a magical book. The curse caused him to be seemingly trapped inside a magical library inside the book.
Zane was then trapped inside this curse for 34 years, trapped inside a giant magical library with nothing to do but read books and practice magic. Additionally, the curse also prevented him from aging, and even after being freed, has significantly slowed if not halted his aging completely. During the time he was trapped in the book, he learned another type of Lost Magic: Primal Fire magic, as well as other types of magic as well. He had 34 years trapped inside a magical library after all. He had nothing to do but practice. With the exception of Fire magic which he is exceptional at, this caused him to be good (But not great) at several other types of magic he practiced, though even with all that time, he could not stray far from his natural affinity for fire.
He was finally released one day when a certain powerful Wizard came and broke the curse with one hand and a bit of magic while looking for books for her Guild. Her name? Mavis Vermillion. And since then, he has been a proud and loyal member of Fairy Tail.
Personality: Some of his personality traits include being stubborn, determined, idealistic, childish, strategic, analytical, silly, brave, loyal, and if you get on his bad side, cold, ruthless, and irritable.
Strengths: Large Magical Strength, Knows a lot of various things from being trapped inside a library for 34 years, is fun to be around, is very strong, is highly determined. Is also highly perceptive and usually intelligent.
Weaknesses/Fears: Zane cannot swim in deep water. Its strange, he can swim in shallow water, but not deep water like in Rivers, oceans, lakes, large ponds, or most bodies of water. Zane just sinks. As a result, he is also afraid of large bodies of water. While he doesn't get motion sickness, he does get sick whenever he eats certain types of vegtables, related to some sort of allergy. He also has a quick tempter, a tendency to charge in heads first, and an obsession with chocolate. He also has maintained the emotions and personality of a ten year old due to the curse he was put under. Is also rather destructive and can be both stubborn and oblivious.
Habits: Has a tendency to leap before looking, as well as being able to write with either hand, which causes him to switch hands without noticing. Also, he has been known to go overboard, and he has a big appetite.
Family: Volcanis, his adoptive father
Location and Color of Guild Crest: Red, on his lower right arm on the outside
Team: (Leave blank until Teams are decided)
Other: He keeps his cloak with him always. It seems to not just be fireproof, but also extremely durable, having never taken damage during any fight.