---
{"Why do humans bind themselves to intangible things such as souls? I'm doing fine without one."}
~
{ Main Hexcode ||

#024682

\ Secondary Hexcode ||

#00A6FF]

\ Tertiary Hexcode ||

#F05DD3

}
~
{LowFi HeartBit || Shiina Moto}

{Luv(sic.) Part 1 || Nujabes + Shing02}

{Life Howls || Neru-P ft. Rib}
---
▐ ❖
▐ ❖
▐ ❖
▐ ❖
▐ ❖
▐ ❖
▐ ❖
▐ ❖
▐ ❖
▐ ❖
▐ ❖
▐ ❖
▐ ❖
▐ ❖
▐ ❖
▐ ❖
▐ ❖
▐ ❖
▐ ❖
▐ ❖
Full Name:
Onyx Kalon
Magic Name:
Visionary   
Gender:
Male   
Age:
Nineteen   
Duration at FoxTrot:
Approximately two months
---
---
▐ ❖
▐ ❖
▐ ❖
▐ ❖
▐ ❖
▐ ❖
▐ ❖
▐ ❖
▐ ❖
▐ ❖
▐ ❖
▐ ❖
▐ ❖
▐ ❖
▐ ❖
▐ ❖
▐ ❖
▐ ❖
▐ ❖
▐ ❖
▐ ❖
▐ ❖
▐ ❖
▐ ❖
▐ ❖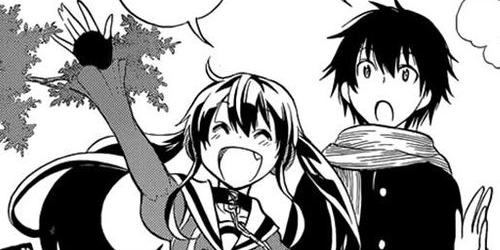 Appearance
Onyx stands at an average 5'8", weighing only 136 lbs. given his medium muscle development.

Short enough to not draw any attention, yet tall enough to hold his own. Everything about him is the epitomization of average, with his only distinctive trait being his irises, brimming with a light golden hue. His hair is a generic tone of black, usually unkempt and in its natural state, as he never learned how to use a comb during all of these years. Nonchalance is always painted on his face, exceeded by an irregular flustered expression or some form of emotion. His physique doesn't fully bolster the belief that he is able to any notable physical activity, yet he manages to transcend the limits of reality and force himself out of harm's way. Residing in his eyes is a recurring aura of melancholy, which usually arises while he is staring off blankly into space.

As for his fashion sense, even though he and Kerberos have been living under the scorching sun for some time, he fancies wearing a heavy scarf around his neck. Something in the back of his mind prioritizes keeping his neck 'warm' rather than every other part of the body. Or maybe it was just a natural defense mechanism when Kerberos was going through her teething stage. Even though he resides within the desert, he stands firm in wearing a full uniform of a light teal hue.
   
---
---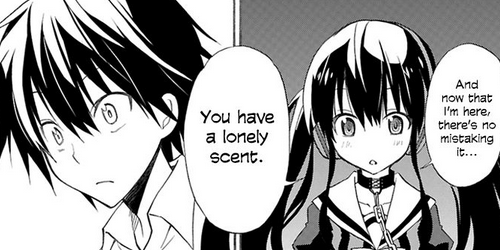 Personality:

Melancholy is a word synonymous with Onyx. It's as if the person residing within the village is but a mere soulless fragment, a shadow making its way through. The young adult has quite the nonchalant demeanor, rarely ever startled by the hectic daily life of Ivalice or agrivated by the incessant shouting the children roaming the street. If anything, he's truly indifferent to whatever presents itself to him. A smile is a foreign concept to his facial muscles, the only signs of agitation he makes is the occasional clicking of his tongue. The only thing able to incite some kind of reaction out of the lackadaisical husk is his familiar, Kerberos. Aside from that, he comes off as very bland. A person who can blend into a crowd and not be spotted, or remembered.

Since his familiar is the only force which can spur him to take action, she's usually the one doing most of the talking. He mostly just remains idle as Liz rambles on at a lightning fast pace. But he never seems to have his fill of the world. He never finds anything interesting, doesn't take the extra step to befriend others, and is practically detracted from the world. If it wasn't for Kerberos, he'd probably still be in his village dwelling about in nothingness.

Town Reputation: Since the town was gracious enough to accept them into its population, Onyx and Kerberos are renowned for helping common villagers with ordinary tasks. They are treated kindly by folk, and even though they are outsiders, they have already been deemed one of their own.





---
---
▐ ❖
▐ ❖
▐ ❖
▐ ❖
▐ ❖
▐ ❖
▐ ❖
▐ ❖
▐ ❖
▐ ❖
▐ ❖
▐ ❖
▐ ❖
▐ ❖
▐ ❖
▐ ❖
▐ ❖
▐ ❖
▐ ❖
▐ ❖
▐ ❖
▐ ❖
▐ ❖
▐ ❖
▐ ❖
▐ ❖
▐ ❖
▐ ❖
▐ ❖
▐ ❖
▐ ❖
▐ ❖
▐ ❖
▐ ❖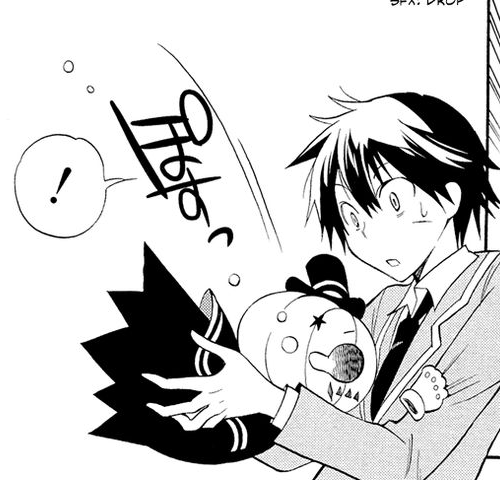 Magic - Summoning



Magic Type: Holder - Kerberos' Ring

Specialization: Offensive/Passive

'Beholder of Kerberos'
Description:
Kerberos' Ring - A relatively ordinary ring embedded with three gemstones, from left to right; onyx, howlite, and rose quartz. The trio of embroideries are the embodiment of the heads of Kerberos. Each personality can be summoned by pressing Onyx's thumb against the corresponding gem. As for Kerberos herself, she stands at 5'4" and appears to have the body of a sixteen year old.

Heads of Kerberos
Alpha(α): The term 'Hyper' barely meets par to describe Alpha, the head which is most commonly seen and accompanies Onyx. She's the paragon of innocence, and probably has more energy than a top-tier power plant. She personally has Onyx call her Liz.TS: After-School Stride ; Last Note
Beta(β): For lack of a better term, Beta's a badass. A brawl-prone, egotistical, petrifying badass. With a conceited grin stretched across her face and a slew of slurs, her boastful attitude always drowns out Onyx's words of reason. She operates as his main brawn in combat, playing the more offensive role out of the two.TS: All Eyes On Me ; Nano | Lyrics
Gamma(γ): The more sensible and laid-back of the trio, Gamma advises Onyx whenever possible. She is very observant and aware of her surroundings, and also feels that she is indebted to her master, for reasons beyond Onyx's knowledge.TS: Asymmetry ; Giga-P ft. Reol | Lyrics

Spell List:

Basic Summoning - Summoning Kerberos' Alpha persona drains very little magic, but keeping a power-imbued brawler such as Beta requires a notable amount of Onyx's reserves. Because of this, Alpha is the only who avidly acts as his companion, whilst Beta and Gamma make their appearances whenever necessary. Although, the amount of energy needed to support Gamma has yet to be gauged, as any attempts usually render inconsistent results.

Brawler's Bash - Being the offensive combatant, Beta's physical capabilities are constantly clocked the the max to improve her effectiveness.

Sand Spirits - This ability is more of a pseudo-summoning. It does not require the usage of any souls, but rather just a helping hand from spirits of the sand. Onyx is able to control and bend sand to an extent.

Spirit Attraction - Being an individual 'lacking' a soul, thanks to the ritual he had to perform, beings of separate spectrum of reality are naturally attracted to him. They sometimes come and go, but others stick to him like glue until shaken off. It is easy for Onyx to decline any approaches made by the beings, but once in a blue moon he accepts them as familiars. Aside from Kerberos, he only has Will o' Wisp, which has no combat potential whatsoever.

Soul-sapping - Being the physical manifestation of the three-headed hound which is renowned for gobbling listless souls in various prepared dishes, Kerberos is able to sap up the soul of an opponent. This translates into the foe losing energy or willpower to continue the fight, making Beta's work much easier.

Will o' Wisp's Sole Ability - Enigmatic Light - Onyx's Will o' Wisp is a diluted iteration of its ancestors. Having fought against Kerberos in the past, its prowess was shattered, and all that's left is a being with only a fraction of the original power. In essence, it is able to illuminate a five meter radius, and can supply enough heat for cooking.


---
---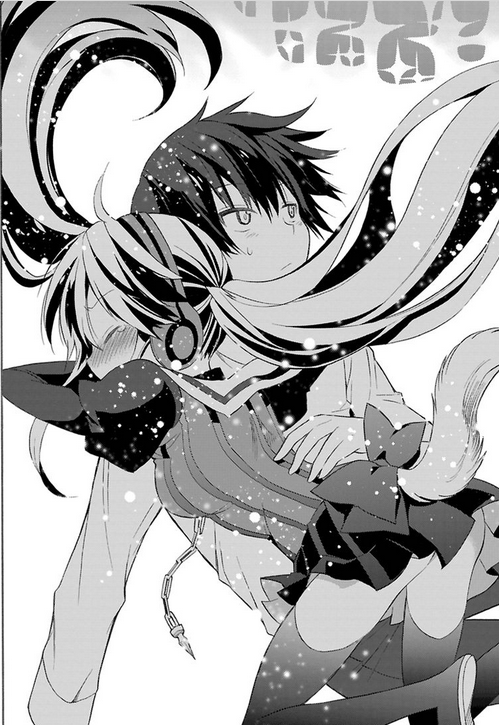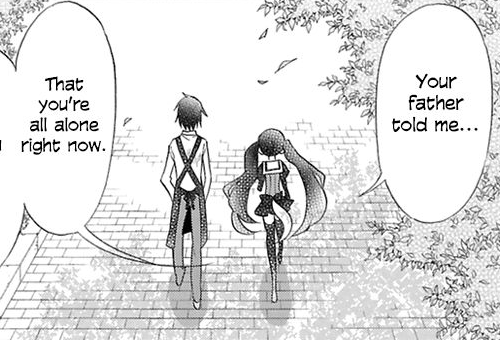 ▐ ❖
▐ ❖
▐ ❖
▐ ❖
▐ ❖
▐ ❖
▐ ❖
▐ ❖
▐ ❖
▐ ❖
▐ ❖
▐ ❖
▐ ❖
▐ ❖
▐ ❖
▐ ❖
▐ ❖
▐ ❖
▐ ❖
▐ ❖
▐ ❖
▐ ❖
▐ ❖
▐ ❖
▐ ❖
▐ ❖
▐ ❖
▐ ❖
▐ ❖
▐ ❖
▐ ❖
▐ ❖
▐ ❖
▐ ❖
▐ ❖
▐ ❖
▐ ❖
▐ ❖
▐ ❖
▐ ❖
▐ ❖
▐ ❖
▐ ❖
▐ ❖
▐ ❖
▐ ❖
▐ ❖
▐ ❖
▐ ❖
▐ ❖
▐ ❖
▐ ❖
▐ ❖
▐ ❖
▐ ❖
▐ ❖
▐ ❖
▐ ❖
▐ ❖
▐ ❖
▐ ❖
▐ ❖
▐ ❖
▐ ❖
▐ ❖
▐ ❖
▐ ❖
▐ ❖
▐ ❖
▐ ❖
▐ ❖
▐ ❖
▐ ❖
▐ ❖
History:
People are born for various reasons. May it be planned, accidental, extortion, or usage. Onyx's case winds up in the last category. He was born not with a purpose, but with a mandatory fate dubbing him as a utility rather than a human being. The Kalon tribe was considered modernized in respect to others, but still dearly held onto tradition just as much, if not, even more. The conglomerate's name and acts date back eons in history, renowned for being the closest with spirits deriving from all planes of existence. Although interesting beings roamed the terrain of the world freely, the entities which the Kalon tribe contracted with bore special traits and characteristics, transcending the normality which drenched the world. These beings, ranging in shapes and sizes, either assisted the members in everyday duties or were allowed to spread their influence throughout various regions. Either way, the central hub of trade was the tribe, thoroughly rooting itself in many facets of the economy.

Onyx, being born to the tribe's chief, was already destined for greatness. Either that, or he was born with high standards already forced upon him. It was as if his family wanted to expedite his infancy as quickly as possible. His role remained a secret from him, but his parents always reassured him that he would make the right choice when the day arrived.

Most would expect that Onyx would fit right in. Born to one of the wealthiest families alive, silver spoon in mouth and countless servants waiting on him, but unfortunately that wasn't case. People his age were intimidated by his prowess, even though he meant no harm, avoidance was inevitable. Just like that, the boy was enveloped in loneliness. Nobody had his back when it was against the wall. The boy became independent, less noticeable, it was feasible to even call him a mere shadow. Just a haze making its way through reality.

By the age of fourteen, Onyx already had a grasp on the tribe's business and his true self. A person on a one way trip to incommunicado, with a travel time of forever. He had managed to contract quite the sum of spirits, but most were just sent off to breeders or interested buyers. But it was then did his father finally task him with a challenge, one more daring and daunting than countless before. To summon a sub-deity, a being which far exceeded the echelons of society. Onyx wasn't given a clear idea of what the entity was, all he knew was its name. Kerberos.

It became apparent that his father was quite the conniving old man. Not in a bad way, that is. This was his approach to helping out his son, by giving him a friend he couldn't dismiss. Not only did Kerberos take form of as a member of the opposite sex, but she seemed to already have the innate trait of sticking to Onyx like glue. In addition, the price for bring Kerberos into their plane was Onyx's soul, taking away his ability to express himself and enjoy the world. Not that he did such things anyways. Their relationship manifested as somewhere between siblings as lovers, something that couldn't be categorized under nomenclature. At first, he wasn't very fond of his partner and tried to disparage her, but it was soon all too obvious to deny. This was the great destiny his family constantly ranted about. The story of a soulless boy and the three-headed guard dog. The two grew up together and got used to practically sharing everything. Being bound by a contract, they flew the coop together and left the tribe to explore on their own. They were given the mission to attract and locate summons of notable strength, but were allowed to do whatever they pleased for the duration of their task. With enough money to support themselves, they departed for their journey.

Only recently did the duo wind up in the arid town, after five years of traveling and seeing countless sights. The two have been accepted by the community, and are treated as if they were born there from the get-go.
Family:
Kalest Kalon || Father
Ana Kalon || Mother
Partnership: TBA
Will be updated after character list is FINALIZED.
---
---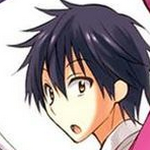 [center]
Face Claim:
Mikado Chiaki | Kyou no Cerberus
Character List Info: Onyx Kalon / 19 / Visionary / Jedly