---
"Don't go to me for advice on right and wrong. It should be obvious.❞
---
---
---
| Full name |
Nefer Abdella
| Gender |
Male
| Age |
Twenty Four
| Mage Type |
Legal Mage, Caster Mage
Earth Magic (土魔法 Tsuchi Mahō) is a Caster Magic which utilizes the element of earth. The caster makes use of the earth around them for combat, giving the user a great deal of flexibility when using their Magic. Skilled users can manipulate the physical properties of earth, such as making sand as hard as metal, creating iron-hard rock pillars from the ground, or even bending the ground at will and turning it into a liquid form. Earth Magic also enables the user to literally dive into the ground (be it rock, concrete, or metal), using their hands or feet, and tunnel through it. Like other elemental Magics, some users can also transform their bodies into earth and travel through solid obstacles and the ground itself.

---
---
---
| Eye Color |
Dark Brown
| Hair Color |
Light Auburn
| Height |
6'2"
| Weight |
190 lbs
| Skin Tone |
Tan Brown
| Distinct Markings |
Tattoos on the biceps, including the Fairy Tail guild mark.
| Physical Description |
Nefer stands slightly taller than most people, with a well toned body and a few tattoos on his biceps. His brown eyes are strained and tired looking, despite being very young, and his voice is deep but sorrowful. His clothing varies but it consists of generally dark colors; baggy pants and a tanktop on normal days, but may also wear a fullbody gown instead. He will always be found wearing his cowl that gives his face that darkened shadow, a habit from his old days but chooses to keep wearing out of comfort.
---
---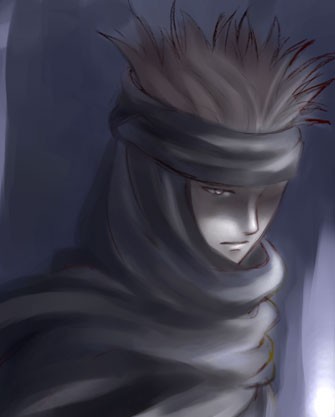 | Powers |
✔ Iron Rock Wall: The user manipulates the earth to form a wall, blocking incoming attacks. The wall comes in a variety of forms, ranging from simple pillars to traditional walls.
✔Supreme King Rock Crush: The user uses the rocks around them to surround the enemy and crush them with multiple sized stones.
✔Rumbling Mt. Fuji: The user presses both hands together and summons an enormous amount of Magic Power that overwhelms the target in a beam that comes out of the ground and destroys the surrounding landscape.
| Weapons |If any ...
✔Two daggars that he keeps holstered, usually as a scare tactic during interrogation but seldom drastic measures.
| Likes |
♥Warm weather, food and bedding
♥Starry skies
♥Carefree days
♥Close relationships between people (not including him)
♥His home village's special spiced bread
| Dislikes |
✖Greed and betrayal
✖Cold weather, especially wind
✖Lies and accusations
✖Raunchiness
✖Being called a pervert
---
---
| Personality |
Nefer tends to just sit down and watch others do their thing. He doesn't mind getting into a conversation with people, but he usually doesn't say much on any particular subject. He gets enjoyment out of seeing people being happy together and enjoys it wholeheartedly, but never shows it. He can be a little bit orthodox, having problems with people wearing too much revealing clothing, or if people are having problems when deciding whether to do the right thing in a moral dilemma. This has caused some people to call Nefer an old man, which he treats as a compliment.
| Theme Song |
Tragedy and Harmony – Jeff Loomis
---
---
| History |
In an unknowing village where the sun beats strongly and the humidity can drain a person's energy away, Nefer was raised trying to understand what his father, Jaffar, meant by his one request; to be good. Ever since, he's been helping him out with a business and answering to the calls and requests of friends and strangers. At thirteen, when he began training in magic, Jaffar taught him many tricks that came along with using Earth Magic. He caught on to the most of basic strategies, but in order for him to truly understand and grasp the full extent of his power, he had to travel across the continent and learn from the land about the essence of magic itself.
That plan would take a turn for the worst, when Nefer turned seventeen. During his travels he came across a city well known for commerce, in which he was immediately employed by a noble for bodyguard work. As his Earth Magic caused too much damage within a city area, he had to take up weapons training and brandished two daggers as a result. The family he was working with entrusted Nefer as the personal guard of their young daughter, Annie, that he got to know very well. For years he got to act not only as her guard but as a big brother too while Annie acted as a little sister to him, sharing secrets and teaching each other magic techniques; telling stories and spending nights doing nothing. Their relationship had grown quite big, until the last few years of his employment.
One day after a falling out with her parents Annie ran away from her home, sending a shock to her parents and confusion to Nefer. He ran off, trying to see if he could find the girl, until he came across a dark guild after both Annie and his head. While taking out the group was easy the problem came from his final opponent, a fire magic user. A heated battle ensued, and ended with Nefer stabbing his assailant in the shoulder. Normally, rogue fighters wouldn't complain or yell like this one did, but the scream he heard would forever leave Nefer deterred. Someone had used a form of Illusion Magic to make him fight an imaginary group of rebels and ultimately, stab the girl he spent his years building a family relationship with. Horrified about the situation, he was quickly surrounded by guards from other noble families, accusing Nefer of insubordination and attempted murder. It took him a great deal of magic power, but Nefer managed to run off and hide within the ground for days before he was able to completely escape his town of residence.
Returning back to his home village, Nefer grew more jaded and stern. His relationship with people had started to decline, to the point where he was frustrated enough to start using magic for nothing more than destruction. After a year of confused feelings and falling into the low point of his life, he asked Jaffar for advice on what to do and how to atone for his sins. His recommendation? Go join a Mage's Guild and help out there. Heeding his advice, Nefer started back up and began his trip to the next destination.
The Fairy Tail guild, located in the heart of Magnolia.
|Thoughts on Other Characters|
Posco Sebhat: A little too outgoing for his tastes, but understands that he does his job well.
Ari Tunnelly: Due to reminding him of Annie, he shows concern for her well being. He tries his hardest not to make that obvious to others.
Kenji Tachibana: Finds him a little flashy; a sort of crowd person. Very confident, but hopes he doesn't become arrogant as a result.
|Anything Else|
Calling Nefer a pervert wields hilarious results. He gets embarrassed easily about this.
---