---
---
"Gentlemen are gentlemen in bed. They make sure you're having a good time."

"I'll make sure you're having a good time, and that you're okay with everything. I just won't be well mannered about it."
░░░The Mage Hunter░░░
---
---
╔
╗
╚
╝
---
---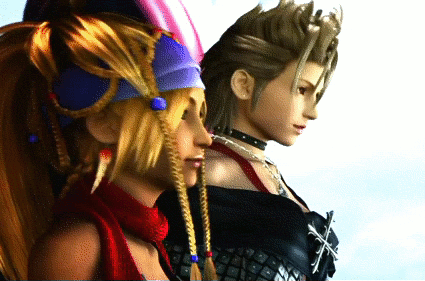 █
XX
█
X
▌
█
X
▌
█
X
▌
█
X
▌
█
X
▌
█
X
▌
█
X
▌
█
X
▌
█
X
▌
█
X
▌
█
X
▌
█
X
▌
█
X
▌
█
X
▌
█
X
▌
█
X
▌
█
X
▌
█
X
▌
█
X
▌
█
X
▌
█
X
FULL NAME
ALIAS(S)
GENDER
AGE
ABILITY
Sponge Magic: Adira's body works as a giant mana sink, pulling all sources of magic within fifteen feet harmlessly into her body whether it be helpful or harmful. Though this makes her immune to magic, there is a limit to how much magic she can store at once. Once this limit has been reached, magic effects her normally again. This mana sponge can be slowly filled with her own magic but only fills at a quarter of the usual rate of absorption.

At any point Adira is able to release this pent-up energy in bursts. These blasts are pure, concentrated magic and though they're incredibly powerful, they are very difficult to wield with precision. The more energy expended, the less control Adira has.

Sponge Body Because of her body's unique composition, Adira is immune to blunt force(Fists, clubs, dull axes and blades, ect...), the object just sinking softly into her skin like a fist to a mattress. She still takes normal damage from piercing or slashing weapons. Her wounds also heal at twice the speed or a normal human.

Budding Adira is able to split off parts of her body, creating smaller versions of herself. These mini-clones do not possess any of Adira's abilities except Sponge Body and only use half of her current physical attributes. However, these clones can be used as a conduit for gathering and releasing magic. They are primarily used for support, allowing Adira to fire concentrated magic at unpredictable angles and replenish her pool by sapping enemies or willing allies.
MARK LOCATION
---
---
"I don't just sleep around all willy-nilly you know. A lot of prey may fall in my web but only a few are good enough to eat."
---
---
▌
X
█
▌
X
█
▌
X
█
▌
X
█
▌
X
█
▌
X
█
▌
X
█
▌
X
█
▌
X
█
▌
X
█
▌
X
█
▌
X
█
▌
X
█
▌
X
█
▌
X
█
▌
X
█
▌
X
█
▌
X
█
▌
X
█
▌
X
█
▌
X
█
▌
X
█
▌
X
█
▌
X
█
▌
X
█
▌
X
█
▌
X
█
▌
X
█
▌
X
█
PERSONALITY
✦ Seductive ✧ Playful ✦ Free-spirited ✧ Frightful ✦

Gifted with a golden body and silver tongue, Adira is widely known for her seductive charm. There are very few people in this world that Adira wouldn't at least consider bedding, girls included. She is incredibly forward to those she finds attractive, offering her "services" whenever they wish. Despite her attitude, Adira isn't a slut. Though she flirts with pretty much everyone (sometimes going much farther then she should), only a few lucky souls get the chance to experience her first-hand. She's most interested in the small handful of people that can resist her charm, constantly dreaming about finally reaching that forbidden fruit.

This doesn't stop her from being playful however- ahh fuck it, I'll finish her tomorrow.
---
---
"Well aren't you a cute new guild member! Come find me in a few years and I'll have a special surprise for you~."
---
---
█
X
▌
█
X
▌
█
X
▌
█
X
▌
█
X
▌
█
X
▌
█
X
▌
█
X
▌
█
X
▌
█
X
▌
█
X
▌
█
X
▌
█
X
▌
█
X
▌
█
X
▌
█
X
▌
█
X
▌
█
X
▌
█
X
▌
█
X
▌
█
X
▌
█
X
▌
█
X
▌
█
X
▌
█
X
▌
█
X
▌
█
X
▌
█
X
▌
█
X
▌
BIO
---
---
OTHER
Dɪᴀʟᴏɢᴜᴇ Cᴏʟᴏʀ ✦

Yellow



Tʜᴏᴜɢʜᴛ Cᴏʟᴏʀ ✧

Red



Fᴀᴄᴇ Cʟᴀɪᴍ ✦ Rikku, Final Fantasy X-2

Pᴏʀᴛʀᴀʏᴇᴅ Bʏ ✧ Golgari

ⒸⓄⓅⓎⓇⒾⒼⒽⓉ ⓌⒶⓇⓃⒾⓃⒼ
character basic form © aurei
modified form ઽ૮૨Α
edited, modified form Luna Delta
---
---