---
---
---
---
~Favorite Song~
Face Down || The Red Jumpsuit Apparatus
~Favorite Candy~
Doesn't eat candy.
~Favorite Movie~
Shrek
~Favorite TV Show~
Friends
~Favorite Animal~
Zebra
~Favorite Color~
Red
---
---
---
---
---
---
~Name~
Bryson White
~Nickname~
Bry
~Age~
18
~Parents~
Snow White and Prince Charming
~Royal or Rebel~
Royal
~Gender~
Male
~Race~
Caucasian
~Sexuality~
Straight
---
---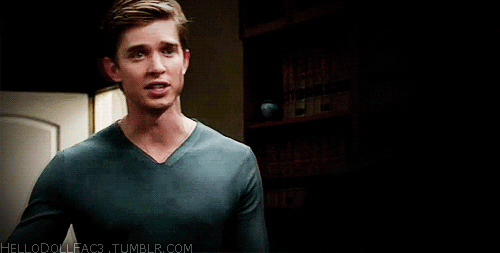 ---
---
---
---
~Hair Color~
Brown
~Eye Color~
Green
~Height~
6'
~Tattoos and Piercings~
None
~Birth Date~
April 2nd
---
---
---
---
---
---
~Personality~
Bryson is a very down to earth guy. He enjoys helping out when he can and is very protective over everyone he cares about. Though he does tend to have a bad temper at times. He is very easily angered, but tries his best to keep his temper in control. Most of the time he is able to, but once he has the right button pushed, there is no stopping him. Bryson does tend to be a bit flirtatious, but is very subtle about it.
~Likes~
❖ Movies
❖ Acting
❖ Girls
❖ Animals
❖ Kids
~Dislikes~
❖ Liars
❖ Jerks
❖ Violence
❖ Cold Weather
❖ Ice
~Fears~
❖ Disappointing his parents. ❖ Taking over the kingdom.
❖ Commitment. ❖ His Destiny. ❖ Screwing up.
---
---
---
---
---
---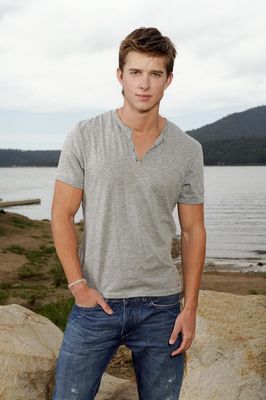 ~History~
Bryson is the only son of Snow White and Prince Charming, one day taking over their kingdom. In order for him to learn about his history and meet other royals and learn how to interact with the rebels, his parents sent him off to the boarding school for everyone like him. At first he didn't see the point in him attending this school, because he could learn everything from his parents but he decided to at least give it a chance. Bryson never wanted to disappoint his parents, especially his mother. Ever since Bryson was a child, he was always known as a Mommy's boy, but honestly he doesn't care. Everyone fonds one parent over the other and in his case, it's his mother.