---
---
---
---
~Favorite Song~
"Follow My Feet" | The Unlikely Candidates
~Favorite Candy~
Snickers
~Favorite Movie~
Star Wars Trilogy
~Favorite TV Show~
Steven Universe
~Favorite Animal~
Box Jellyfish
~Favorite Color~
Orange
---
---
---
---
---
---
~Name~
Declan Redlynd
~Nickname~
Dec, Red
~Age~
18
~Parents~
Little Red Riding Hood & Death [From Death's Messengers]
~Royal or Rebel~
Has been placed with the Rebels
~Gender~
Male
~Race~
Unknown
~Sexuality~
Straight
---
---
---
---
---
---
~Hair Color~
Brown
~Eye Color~
Brown
~Height~
~Tattoos and Piercings~
None
~Birth Date~
January 8th
---
---
---
---
---
---
~Personality~
Let's start off by saying Declan is quite an interesting character. He can be described by some as ditsy and by others he may considered an oddball. Well, both of those would be correct descriptions. When it comes down to it, Declan is a strange person who does some strange things. He has weird habits and has an off sense of humor. He also has a tendency to laugh the loudest at his own jokes. Declan is playful and a bit of a flirt. He knows how to work his smile. . . and body. But, Declan still has only had about two girlfriends in his past, and he certainly isn't a player. Declan probably has a lot of respect towards women, especially considering he was raised by his mother. As cool as he may seem up front, Declan is actually both a nerd and a bit on the weird side. Someone who is usually heard laughing the loudest and longest, Declan also has a more serious side, especially when there's danger. Very protective over all of his friends, Declan will stand up and fight for those he cares for.
~Likes~
❖ Fruit of all kinds
❖ Sports
❖ Making Friends
❖ Laughter
❖ Technology
~Dislikes~
❖ Being labeled
❖ His abilities
❖ Vegetables
❖ Being too warm
❖ Bullies
~Fears~
❖ Being alone ❖ Always being considered a rebel
❖ Letting his mother down ❖ Hurting a loved one ❖ If he may one day have to take his father's job as Death
---
---
---
---
---
---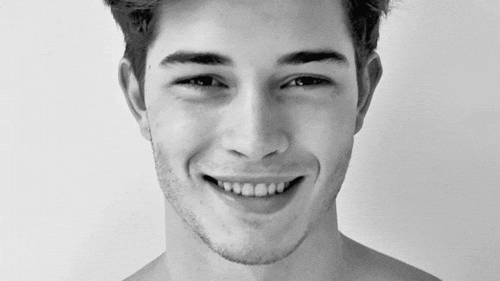 ~History~
When Little Red had been eaten by the wolf, she had encountered Death for the first time. He was prepard to take her, but when the huntsman arrived to save her and her grandmother, Death let her know that it wouldn't be the last time they'd meet. And it wasn't. They had met on multiple occasions after that, for years to come. And Little Red grew interested in Death, and he grew interested in her. And it reached the point that Little Red would put herself in near-death situations just so he would show up. And, after several years, along came Declan. The child of Death and Red. But, no one could know. Declan shouldn't exist, and if the people of Red's town found out, he wouldn't be allowed to exist. So, Death disappeared from Red's life altogether, telling her he wouldn't arrive again until it was truly her time. And Declan grew up without a father, and was raised by his mother. But, the secret of who Declan's father was became hard to contain when Declan started to gain some. . . abilities. Declan would touch plants, and they would wither away. It wasn't long until the same would happen to small animals. Declan was young and terrified. Everything he touched. . . except his mother. And Red knew she needed Death. Declan needed his father. Death, being a busy entity, couldn't be around for long periods at a time. But he would show up every now and then to help Declan control his ability. And Death warned Red that if anything were to ever happen to him [Death], then Declan would be the one to take his place. And wanting her son to lead as normal of a life as possible, wanting Declan to fit in, to be human, she sent him off to boarding school.