---
---
---
---
~Favorite Song~
Carnivore
| Starset
~Favorite Candy~
Gummy Worms
~Favorite Movie~
Spirited Away
~Favorite TV Show~
Game of Thrones
~Favorite Animal~
Corn Snake
~Favorite Color~
Orange
---
---
---
---
---
---
~Name~
Leona Payne
~Nickname~
Lee
~Face Claim~
Natalie Dormer
~Age~
17
~Parents~
Maleficient and
Koschei
~Royal or Rebel~
Rebel
~Gender~
Female
~Race~
Caucasian
~Sexuality~
Pansexual, though she's not romantically interested in anyone.
---
---
---
---
---
---
~Hair Color~
Blonde
~Eye Color~
Blue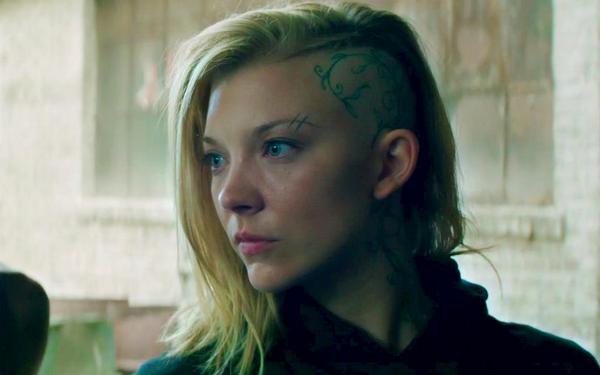 ~Height~
5'9"
~Tattoos and Piercings~
She has a tattoo of a vine on her head and left arm, as well as multiple piercings in her left ear and two stitches in her left eyebrow.
~Birth Date~
December 26
---
---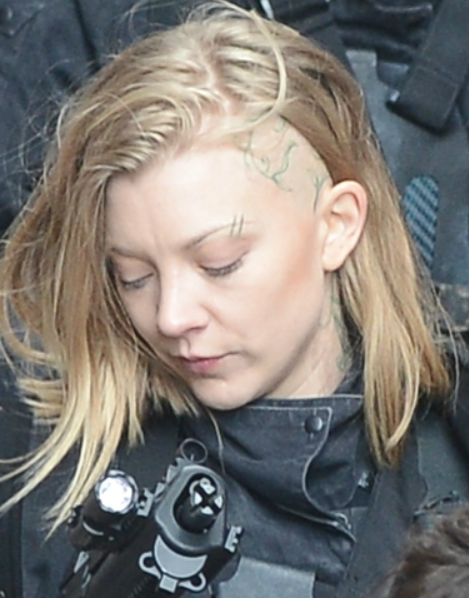 ---
---
---
---
~Personality~
Leona is arrogant, mocking, and has a sometimes cruel sense of humor. She can be surprisingly gentle and kind at times though, particularly if she genuinely cares about someone. She also dislikes pointless cruelty (her own amusement does not count as pointless) so constant bullying can draw her ire.
~Likes~
❖ Necromancy (and magic in general)
❖ Monsters
❖ Drawing
❖ Money
❖ Dinosaurs, also dragons
~Dislikes~
❖ Math
❖ Drama (the thing and theatre)
❖ Bugs
❖ Damsels in Distress
❖ Disrespect for her mother
~Fears~
❖  ❖ 
❖  ❖  ❖ 
Spiders
---
---
I ran out of unique pictures that weren't fanart.
---
---
---
--- ~History~
Born of a brief romance between the witch Maleficient and the creature Koschei, Leona is an only child. She was raised almost entirely by her mother, and has an excellent relationship with her, but her father has traditionally been a bit more different, though not for lack of trying. As a small girl, Leona idolized her father, creating fantasies in her head to fill in the gaping holes in what she actually knew. Age changes much, however, and she eventually grew out of this. She attempts to maintain some form of familial relationship through letters, but time and disappointment have left her not expecting to get much out of it.
Leona has always had a strong talent for magic, nurtured and encouraged by her mother from a young age. She generally drifts towards necromancy, a preference which has gotten her in teouble more than once. Her knack for raising the dead has made enemies of more than a few villages, and her mother has had to save her from angry mobs on multiple occasions (though this has not even remotely curved Leona's zombie hobby.) She also enjoys curses and elemental magic, loving the feel of lightning flying from her hands. This one Maleficient did attempt to curb; fireballs are fine, just not inside the house. Or near the house.
Leona began to get in more and more fights as she entered her teenage years. Her mother, being an evil fairy who once cursed an entire kingdom, does not have the best reputation, and other kids did not hesitate to make their opinions (or those of their parents) known when they learned who Leona's mother was. This was very much a bersek button for Leona, who admired her mother greatly, and she never hesitated to swing first when any word was said against Maleficient. Hoping to instill some measure of restraint in her compulsive daughter, Maleficient decided to send her daughter to boarding school. Whether or not this was a success is anyone's guess, but Leona is at least quiet in class.