Name:
Fira AKA Moth (Pronounced
fee-ra
)
Species:
Faeries
Powers:
Light bending, Creating light
Skills:
Fast flyer, Singing
Sexuality:
Heterosexual & Single
Cabayana Name:
Moth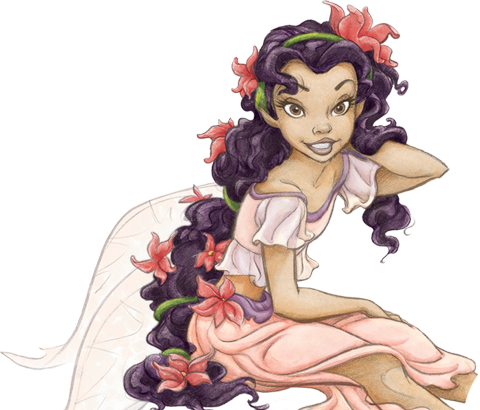 How you were treated:
The cage keepers and the guards had all treated her quiet well. She was definitely one of the prettiest faeries there. The keepers had treated her fairly well but were sometimes rude to her with their sexual humor. But one of the guards, he was secretly nice to her. When the other guards were around he would join in on their fun but he was sweet to her. He gave her extra food and would come to comfort her at nights when they traveled.
Side:
She doesn't want to go back
Will trap or kill:
Trap
Personality:
Fira, also known by her nickname Moth, is one of the brightest fairies. She is confident and energetic. Fira is a light-talent Disney fairy. She likes to play with light, shaping and bending it. Using her light talent she is usually the one to start a show in her cage. She is giggly, happy and loves to please others. She likes putting on a show put hates being confined to the cage. She always takes care of herself and is very strong headed. She is also a bombshell. She is drop dead gorgeous and she knows it, but she doesn't flaunt it or brag. She hates some of the creepy men who hit on her even though they have no chance. She is a bit of a flirt but it's mostly friendliness being misinterpreted.
Appearance:
Fira is a delicate little faery. She stands at which is quite large for faery her age. She has dark violet curly hair that goes down to her feet when loose, though it's usually tied up. Her eyes are a very dark brown which match her tan complexion. Fira usually wears a light pink dress made of petals from a Dahlia flower. She has sweet purple slippers that have bows attached on her tiny feet. Fira also usually puts little magenta flowers in her hair.
Other:
Fira's Motto - "If you want something done right, do it yourself."