Crossing the Line
- Default
"Age is an issue of mind over matter. If you don't mind, it doesn't matter."

- Mark Twain
---
---
BASICS
❝Imperfection is beauty, madness is genius and it's better to be absolutely ridiculous than absolutely boring.❞
Full Name
: Briar Samuel Cousland
Nicknames
: "The Red Wrecking Ball"
Age
: 24
Gender
: Male
Mage
: Caster
Magic Type
: (Non-Elemental) "Break Magic"
Rank
: TBD
Height
: 6'0
Crest Location
: Left Side of his Face (unrecognizable due to his magic)
Weight
: 176 lbs
Hair Color
: Red
Eye Color
: Red
---
---
❝Beware, so long as you live, of judging men by their outward appearance.❞


- Jean de la Fontaine
---
---
APPEARANCE
❝The aim of art is to represent not the outward appearance of things, but their inward significance.❞
Standing at an even six feet, Briar is around average to above average height for a normal guy, but can add several inches when his hair is standing on end. The hair mentioned is a bright, vibrant red that seems to adjust in brightness depending on the light he's standing in. His hair seems to have a mind of its own, regardless of how he decides to style it. Usually he just shakes it out and let's it fall as it will, but on occasion, it will stand up and spike itself save for a lock in front. He has darker red eyes that appear almost brown in low light and a scrawling tattoo on one side of his face. His face is almost always set in a smile with the corners of his mouth always upturned.
Despite the need to devour any and all food in sight, Briar is in fantastic shape and his body is a direct reflection of this fact. Sporting a lean and athletic frame, it isn't hard to tell that underneath his clothing he is easily toned and muscled from head to toe. His limbs, on the other hand, are slightly longer than average, offering him a longer reach and stride. Due to everything previously mentioned, Briar is not ashamed to shed his attire and show himself off to the world, especially if there are any women around. Couple this for his love of the outdoors, and Briar has developed a nice base skin tone from being in the sun and tanning his skin slightly. This serves nicely to compliment his hair color and causes it to stick out even further than already.
Style
:
Briar's style seems to be more a culmination of the colors Red and Black rather than any specific type of clothing. More often than not, he can bee seen wearing a plain black coat with no shirt and red or black pants. Also, bandages circle his midsection and arms almost at all times though nothing seems to be wrong with the areas themselves.
Distinct Markings
:
Briar has a scrawling red tattoo on the side of his face. It has no apparent pattern and does not form any discernible image. Truth be told, it is actually his guild crest. Due to the
unique
properties of his magic, the magic of the crest has caused it to become warped in appearance and completely unrecognizable unless he induces a small stream of magic into it to counterbalance the distortion. A few scars litter his body in random places and another scrawling tattoo sits on the top of his right arm/hand.
---
---
❝Do not take life too seriously. You will never get out of it alive.❞


- Elbert Hubbard
---
---
MENTALITY
❝Do not dwell in the past, do not dream of the future, concentrate the mind on the present moment.❞
Personality
:
Briar can be described as up front and to the point with a hint of 'what the hell did he just say?!' He tends to do what he wants at any given moment without a care in the world of what might follow. This has often led to quite a few instances where he was forced to tap into his quick-witted side to escape obvious trouble that would quickly follow. Additionally, he seems to have absolutely no filter between his brain and his mouth, often spurting out anything and everything that comes to mind as well as a typically grim sense of humor that he finds nothing wrong with. Add this all together, and no one would be considered wrong when referring to Briar as 'a train wreck with a smile'. These conditions tend to lead to him having a reckless and outgoing nature about him as well, leading to a bit of trouble from time to time. Briar loves being outdoors along with really high places and being actively engaged in most activities while abhorring boredom and waiting alike.
But like a coin, this is only one side of Briar. The other side of him isn't exactly the complete opposite as heads is to tails, rather it compliments the first side. Being a genuinely joyful and laid back person, he enjoys making others laugh, and sometimes, by any means possible. Whether it be a random joke, a friendly gesture, or a full blown random act of recklessness that could potentially end catastrophically for him. His closest friends know him as a confidant and a person who is able to be told anything without the danger of it getting out to the general public. He is generally a trusting person that can give a person the benefit of the doubt, no matter how bad the circumstances may look. Generally, he is seen as laid back and easy going, enjoying the simple beauties in life.
Weaknesses/Fears
:
Briar is known as an 'Overly-Trusting' individual. He believes that an individual is nothing if they don't have their word to fall back on and breaking that is an inexcusable offense. Pretty women and Apples are another cause and obstacle for him to overcome when trying to be persuaded into doing something, unless he really doesn't want to, one of these things can usually be an easy bargaining chip with him. He also has a tendency to get drunk and break things quite often, and usually no recollection of the events at later times.
He doesn't have any realistic fears, but once ran around terrified that his own drink was trying to kill him. On this particular occasion, he was obviously drunk...
Likes

:

Apples
Alcohol
High Places
Food in General
Pretty Women
Dislikes

:

Hangovers
Dishonest People
Boredom
Waiting
Stuck-Up People
---
---
❝A word to the wise ain't necessary - it's the stupid ones that need the advice.❞


- Bill Cosby
---
---
The "Break Mage"
❝We are born believing. A man bears beliefs as a tree bears apples.❞
"Break Magic"
:
Briar uses and controls what is known as 'Break Magic', a highly volatile and unstable non-elemental type magic. This magic is a unique manipulation of direct magic power itself both when used by, and used against its user. This opens up a world of unique spells to both offensively and defensively counter attacks and defenses of his opponents. When used by Briar, he can control and shift the magic to do a number of things, as well as lessening or diffusing certain 'effect' spells used against him (Stone Eyes, Magical Brainwashing/Takeover...) Some examples of Briar's most used spells are...
Shatter
:
A powerful striking attack originating on the point of impact of a fist. Aside from delivering a bone-shattering strike that may or may not take the person's head off, this basic spell of a Break User can literally shatter certain types of defensive magics. Some example include Barriers, Runes, Physical Projection Magics, Constructs, etc...
Grapple
:
One of Briar's favorites, this spell causes up to four magical chains to shoot out from his body (usually the arms). Briar's magic has an uncanny ability to latch onto other magics and he has found a way to solidify this aspect into physical chains that can latch on to an object, or objects, of his choosing. Being a physical manifestation, the chains cannot grasp onto any non-solidified magics such as fireballs or lightning strikes. The chains are not made of any metal, but an extension of magic.
Rebound
:
One of Briar's more useful, yet more complicated, spells, he can successfully reflect a direct attack back in the direction it was fired by weaving a three-tiered magic circle. The first two circles slow and absorb a bit of the magical energy from the attack while the third actually reflects the attack itself. The attack is then accelerated through the first two circles back in the direction it came. Due to the absorption part, the attack is slightly weaker than when originally fired, yet the acceleration from the first two circles upon exit cause it to be a little faster in speed.
Desperado
:
This spell is quite possibly one of the strongest, yet at the same time, most dangerous in Briar's arsenal. Due to the volatility of his magic, Briar's body is constantly under turmoil due to not being able to successfully release magic at a rate that it builds up or is absorbed. Desperado is a complete release of the pent up magic inside of him and infuses every muscle with an ethereal strength that increases speed and power by an outrageous amount. Briar is slightly more resistant to external attacks while this is active, yet suffers a considerable amount of damage to himself once the spell is stopped. While using this, his magic is clearly visible as it emanates off of his body in waves and may harm anyone within reach due to the intense concentration of magical power and pressure. This is a high risk/high reward spell that quickly drains Briar's magic and prevents him from weaving any other spells until his body recovers.
Strengths and Special Attributes
:
Aside from his magic, Briar is incredibly fit and much stronger than his size would otherwise indicate. Due to the certain 'defensive' attributes of his magic, he has developed his body into somewhat of a physical powerhouse. He is very athletic in many other aspects due to the strain his odd magic puts on his body and can withstand stronger attacks that may generally do great harm to another human's body. Of course, he is constantly demonstrating this talent by falling from high places and generally breaking random things.
Equipment and Personal Artifacts

:

Pair of remarkably heavy 'Brass Knuckles' made of high quality steel
A bag that contains a near-endless supply of snacks
Always has some sort of flask on his person
Other

:

He likes to hum random songs because he cannot sing
Horrible dancer when put into the spotlight
Incredibly stubborn when trying to sleep
---
---
❝Our greatest glory is not in never falling, but in rising every time we fall.❞


- Confucius
---
---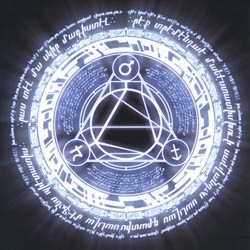 LIFE
❝In three words I can sum up everything I've learned about life: it goes on.❞
History
:
Briar was born to a prestigious military family under the name of 'Grant' and was schooled in combat and tactics at a young age. Due to his family's position, any magic users that discovered their abilities usually had them suppressed or just ignored them altogether, hiding them from any actual military affiliates. Briar, on the other hand, had always been referred to as a rebel within the family and was again so in the use of his magic. His 'black sheep' status was elevated as he constantly was breaking things and occasionally bringing serious harm to the structures where they lived. His father gave him a choice at the age of 12: give up magic, or leave the family altogether, taking his chances alone. Thinking his ultimatum was a sound bet at suppressing Briar's destructive personality, his father left Briar to his studies and retired to bed. When he woke again, Briar was already a long way from home.
Humming a tune from a popular song, the twelve year old Briar Grant hopped on a cart heading out of town and laughed at the idea of never having to focus on his studies, his chores, or a life without magic ever again. But life wasn't exactly glorious outside the shelter of his family's estate. Briar was forced to give up his family name after several ridicules at an 'urchin like him' being a Grant. Being alone in the world without any sound form of protection, including his unstable magic, Briar began getting into fights and brawls with other 'urchins' in some of the larger cities. After a few years, he was taken into custody by a few 'up and up' thug lords as a sort of fighting pet. Briar was entered into contests of fighting skill with other unnamed urchins and orphans alike in exchange for a meager existence living off scraps and handouts from their handlers. Never being of appropriate size to be a favorite in any fight, the bets placed on Briar became higher payouts for the greedy hands of those in his corner.
As his magic began to develop more and more, fighting became no more than a bother as he continuously won over the ungifted individuals. After nearly killing a man twice his age, Briar had enough. He was tired of being pushed around and wanted to find somewhere his talents weren't hunted or used for just hurting. His handlers attempted to stop him, but the magics they used to keep him captive began proving useless against his developing abilities. After tearing the house around him to shreds and bringing the very foundation to pebbles, Briar set out on his own once again to face the world and soon ran into an old man stuck on the side of the road. Briar helped the man along and got him home safely where he told his story. The man took pity on the young warrior mage and offered his residence to Briar as a place to stay and practice his abilities until he could suppress them enough to avoid any military on his own.
The man's house was deep in the country and far enough away that anything broken was easily forgotten and the military didn't bother come snooping. Briar worked around the house to pay the old man back while training to develop his magic further and strengthen his body past that which he had already achieved. Soon after Briar turned seventeen, the old man begun feeling ill and soon got too sick to get out of bed. It wasn't long until he passed on and Briar was left alone in the world again. The man had been named 'Cousland' and after burying the man and setting out on the road again, Briar adopted the name for himself and headed to a guild that was rumored to harbor mages. Briar came to Fairy Tale just before his Eighteenth birthday. He worked hard to develop his magic and body further as well as frequenting the guild's bar quite often.
---
---