There's an academy that holds all the people from the classic fairytales, only they aren't so classic anymore, they're in the present. People of certain families and people that show any signs of being magical are sent to this academy. Prince charming is from a rich family, and is probably the most popular guy in the school. Everyone knows that he ends up with Sleeping Beauty, Snow White, and Cinderella. He will most likely divorce each of them and move onto the next one. Some people speculate there was a curse put on him, some believe it's a love spell that easily wears off. Either way he always gets those girls, time and time again. There's Ariel a princess from Atlantis, with a magic spell to allow her to walk on land and attend the school. Her destiny to meet the guy of her dreams, and stay on land for the rest of her life, is known just as well. What happens when everyone gets sick of their destiny? They've heard these stories their whole lives, they know they are the reincarnations of these fairy tale characters, and they are done with getting groomed to live up to the expectations. Prince Charming gets pushed towards the three girls he's supposed to marry. Belle can only spend her days in the library, she isn't even allowed to try something new, like art, or cheer leading, or something other than being book smart. What if they find out that Cinderella was born a boy?
Prince Charming, the most popular prince, has three princesses to choose from. He wants none of them. His destiny has always been written for him, first he marries Sleeping Beauty, then Snow White, then finally Rapunzel and all three of those fall apart in some way or another. He feels like his happy ending doesn't exist and he wants that to change. Still, he hangs out with Sleeping Beauty and Snow White, but they manage to drive him away almost daily with their constant fighting with Maid Marian. Robin Hood had started to follow in his example, by just walking away from the situation and letting the girls deal with it themselves. Charming and Robin start hanging out only to find that they might be more attracted to each other than any of their destined lovers. The school frowns upon the students that don't want to fulfill their destiny, but that doesn't stop the two. They decided to try and make it work in any way possible. That is, until the school finds out.
Cinderella is the new addition to the school, and the school was very excited to finally have the princess arrive. That was, until they found out this version of Cinderella was a man. It left the school frantic to find any sort of way that this person might not be Cinderella. When that wasn't the case, they decided to force him to be a girl, dress up like one, and even put a magical spell on his voice to make sure he sounded like one. The new Cinderella did not like this, and hates the idea that he could be anything but a guy. Still, the school has given him no choice. He ends up making friends with Prince Charming and when Charming confesses that he's not following his destiny, Cinderella confesses that he's not a woman. With their friendship as strong as it is, Cinderella's prince decides that it needs to end and tells the school about Robin and Charming.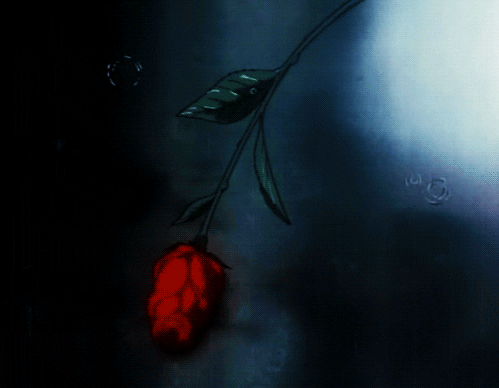 The beast isn't interested in his destiny, let alone one that controls his whole life for him. He's not into it, so he decides it's time to stop it from happening altogether. He's avoided the curse for so long, that the school has gotten absolutely fed up with it. They bring in the best witch they could think of to get the job done. Only, the spell doesn't work exactly as planned. The beast doesn't exactly turn into a beast , he's still human on most days. But, when the moon's phase changes, he turns into the beast he's supposed to be. The beast decides that he can't live out a normal life like this and decides to go to the one girl he knows is smart enough to fix this, Beauty. The two of them try everything to put a stop to this curse, but with spending all this time together are they sure it just wasn't meant to be?
Taking place in...
9 posts here • Page 1 of 1
9 posts here • Page 1 of 1
Arcs are bundles of posts that you can organize on your own. They're useful for telling a story that might span long periods of time or space.
There are no arcs in this roleplay.
There are no quests in this roleplay.
Here's the current leaderboard.
There are no groups in this roleplay!
Welcome home, Promethean. Here, you can manage your universe.
Arcs are bundles of posts from any location, allowing you to easily capture sub-plots which might be spread out across multiple locations.
You can create Quests with various rewards, encouraging your players to engage with specific plot lines.
Settings are the backdrop for the characters in your universe, giving meaning and context to their existence. By creating a number of well-written locations, you can organize your universe into areas and regions.
Navigation
While not required, locations can be organized onto a map. More information soon!
There are no groups in this roleplay!
By creating Collectibles, you can reward your players with unique items that accentuate their character sheets.
Once an Item has been created, it can be spawned in the IC using /spawn Item Name (case-sensitive, as usual) — this can be followed with /take Item Name to retrieve the item into the current character's inventory.
Give your Universe life by adding a Mob, which are auto-replenishing NPCs your players can interact with. Useful for some quick hack-and-slash fun!
Mobs can be automated spawns, like rats and bats, or full-on NPCs complete with conversation menus. Use them to enhance your player experience!
Current Mobs
No mobs have been created yet.
Locations where Mobs and Items might appear.
You can schedule events for your players to create notifications and schedule times for everyone to plan around.
Add and remove other people from your Universe.
The Forge
Use your INK to craft new artifacts in Fairytale Highscool. Once created, Items cannot be changed, but they can be bought and sold in the marketplace.
Notable Items
No items have been created yet!
The Market
Buy, sell, and even craft your own items in this universe.
Market Data

Market conditions are unknown. Use caution when trading.

Quick Buy (Items Most Recently Listed for Sale)
None
Discussions
Topics

Replies
Views

Last post
Most recent OOC posts in Fairytale Highscool
There have been no posts in the OOC topic for this roleplay!