___________________________________________________________________________________________________________________
█
█
█
█
█
█
█
╭━━━━━━━━━━━━━╮

█

⋮

Wendy Moira Angela Darling

╰━━━━━━━━━━━━━╯




「 ★

❝ Stars are beautiful, but they may not take an active part in anything, they must just look on forever. ❞



╳ ╳ C O L O R ╳ ╳ ;

#6699ff ; #b3ccff
╳ ╳ SONG ╳ ╳ ╳ ; The Call ; Regina Spektor
╳ F A C E CLAIM ╳ ; Chitoge Kirisaki - Nisekoi
╳ ╳ PLAYER ╳ ╳ ;Shané
________________________________________________________________________________________________________________________
▀ ▀▀▀▀▀ ▀▀▀▀▀▀▀▀▀▀▀▀▀▀▀▀▀▀▀▀▀ ▀ ▀▀▀▀▀▀▀▀▀▀▀▀▀▀ ▀▀▀▀▀▀▀▀▀▀▀▀▀▀▀▀▀▀▀▀▀▀▀▀▀▀▀▀▀ ▀▀▀▀▀▀▀▀▀▀ ▀▀▀ ▀▀▀▀▀▀▀▀▀▀▀▀
▀▀▀▀▀▀▀▀▀ ▀▀▀▀▀▀▀▀▀▀▀ ▀▀▀▀▀▀▀▀▀▀▀▀▀▀▀▀ ▀ ▀▀▀▀▀▀▀▀▀▀▀▀▀▀▀▀▀▀▀▀▀▀▀▀▀▀▀▀▀▀▀ ▀ ▀▀▀▀▀▀▀▀ ▀▀▀▀▀▀▀▀▀▀▀▀▀▀▀ ▀▀▀▀ ▀
█

█

█

█

█

█

█

█

█

█

█

█

█

█
█

█

█

█

█

█

█

█

█

█

█

█

█

█
►
N A M E
◄
Wendy Moira Angela Darling
( when•dee•; Friend )
( moy•rah; Destiny/Fate )
( anne•gel•a; Messenger )
( dah•lee•ing; Term of affection )

►
N I C K N A M E
◄
Wendy
►
A G E
◄
16
►
G E N D E R
◄
Female
►
S E X U A L I T Y
◄
Heterosexual
►
S I D E
◄
Pan
►
D E S I R E
◄
Love
---
---
█
██
██
█████████████████████████████████████████████████████████████████

__

❛ WHAT

_

IS

_

LIFE

__

AFTER

__

DEATH ❜

_____
▀▀▀▀▀▀▀ ▀▀ ▀▀▀▀▀▀▀▀▀▀▀▀▀▀▀▀ ▀▀▀▀▀▀▀▀▀▀▀▀▀▀▀▀▀▀▀▀▀ ▀▀▀▀▀▀▀▀▀▀▀▀▀▀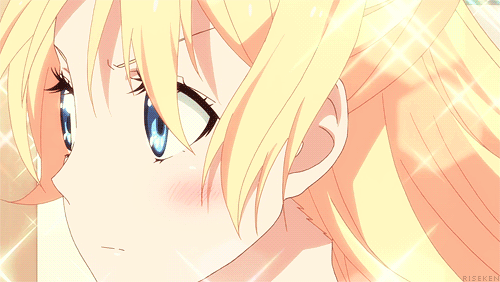 H E I G H T
5'7"

H A I R • C O L O R
Sunflower BlondeW E I G H T
90lbs

E Y E • C O L O R
Soft Cornflower Blue
X
X
X
X
X
X
G E N E R A L • A P P E A R E N C E
Wendy is a slight wisp of a girl. Her slim, almost fragile frame lacks the definitive curves most women desire and leaves her with a distinct lack of strength. Despite this she was blessed with soft features and a gentle smile. Her blue eyes are the most emotive part of her, always revealing her feelings in a way that she can't hide. They say they are the window to the soul, and for Wendy this does appear to be a truth. Wendy's hair is another of her more definable features with long, thin strands of blonde that reach past her minimal hips. The side of her face is framed by a long front fringe and her slightly shorter bangs which she is forever brushing away from her face.
Her skin tone is the stereotypical palour of the English, though often her cheeks flare to a soft pink or red depending on her emotional state. Wendy would never be described as strong or intimidating, and though when she's angry she can give some steely glares her anger more often then not ends up only amusing the subject due to her distinctly nonthreatening appearance. Most of the time she appears slightly withdrawn and thoughtful, a distant look on her face as she ponders new information. However it is when she smiles that she is her most beautiful as her cheeks flush and her eyes light up in a child like excitement.
---
---
█

█

█

█

█

█

█

█

█

█

█

█
╭━━━━━━━━━━━━━╮
↪✧ Serious ✦ Reflective ✧ Gentle ✦ ↩
Loyal ✦ Curious
╰━━━━━━━━━━━━━╯
Wendy doesn't seem to have a spiteful bone in her body. Her personality really matches her appearance making her a gentle, soft-spoken kind of person. She's a little solitary, making her appear shy, but in truth she just prefers not to be in the midst of loud, boisterous, complicated people. Sometimes this can cause her to seem stand-offish and a bit of a snob, however Wendy's just a private, quiet person. Wendy is most definitely a deep thinker finding herself often deeply caught up in her own pondering's that she is considered a bit of a dreamer. She's always quite hesitant to speak her mind on matters of importance, fearing that a misspoken word could cause some damage. This does not mean she lacks opinions, rather she keeps them to herself until she has confirmed them enough to be confident in speaking up. Wendy is naturally an empathetic person and has an almost uncanny ability to know how someone is feeling and drives her to stand closely with those she cares about.
It is this loyalty that really gives Wendy more of a backbone. While most of the time she appears fairly passive, her loyalty to others has resulted in a distinct stubborn streak which comes out whenever something she deeply believes in and has thought out is being questioned. In order to form such strong opinions Wendy is greedy for knowledge. She's curious about everything, and loves delving into the details of numerous situations and thoughts. While not normally a talkative person, when something of interest is the subject another person will be inundated with questions that sometimes are rather ambiguous and seemingly irrelevant. Her desperate desire to understand her surroundings can sometimes drive her to become uncharacteristically rash resulting in almost foolish attempts to gain more information.
---
▀ ▀ ▀▀▀▀▀▀▀▀▀▀▀▀▀▀▀▀▀▀▀▀▀▀▀ ▀▀▀▀▀ ▀▀▀▀▀▀▀▀▀▀▀▀▀▀▀▀▀▀▀▀ ▀ ▀▀▀▀▀▀▀▀ ▀▀▀▀▀▀▀ ▀▀▀▀▀▀▀▀▀▀ ▀▀▀▀▀▀▀▀▀ ▀▀▀▀▀▀▀▀▀▀▀
• • • P R E F E R E N C E S • • •
▀▀▀▀▀▀▀ ▀▀▀▀▀▀▀▀▀▀▀▀▀▀▀▀▀▀▀▀▀▀ ▀ ▀▀▀▀▀▀▀▀ ▀▀▀▀▀▀▀ ▀▀▀▀▀▀ ▀▀ ▀▀▀▀▀▀▀▀▀▀▀▀▀ ▀▀▀▀▀▀▀▀▀▀▀▀ ▀▀▀▀▀▀▀▀▀▀▀▀▀▀ ▀ ▀▀▀
┍━━━━━━━━
X
LOVE
X
━━━━━━━━┑

||Books|| Books hold knowledge, and knowledge sates curiosity.
||Pan|| Aside from books, which don't seem to be in much supply, Pan is the one that knows the most about what's going on. Not only is he her only way of understanding her situation, he's also the first friend she has in this strange new world.
||Puzzles|| Any sort of puzzle, whether it's riddles or complicated gadgets they occupy her mind for a time and stop her thinking too hard about other things.
┕━━━━━━━━━━━━━━━━━━━━━┙
┍━━━━━━━━
X
HATE
X
━━━━━━━━┑

||Lies|| She hates them more than usual, because a single lie can cause a complete derailment of a path of thought hiding the solution.
||Violence|| Physical violence is abhorrent to her, she's a pacifist at heart and unless she is driven to desperate measures she'll use her tongue rather than a weapon.
||Heat|| Almost another quirk of hers, Wendy really can't stand hot weather as it makes her irritable and restless.
---
---
↳ IN PARTICULAR
━━━━━━
█

█

█

█

█

█

█

█

█

█

█

█

█

█

█

█

█

█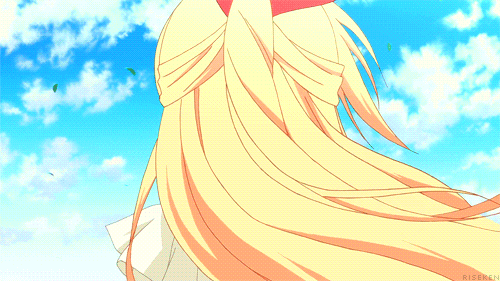 Q U I R K S ;
||Brushing Away Hair|| Her fringe and bangs are always getting in the way of her eyes, and even when it's not the case she now has a constant habit of tucking it behind her ears until it pulls free again.
||Questions|| With insatiable curiosity comes unending questions, and Wendy is certainly not one to refrain from inundating the most knowledgeable person within earshot with them.
||Dreaming|| Sometimes she's not altogether there in the moment, instead finding herself lost in her thoughts and speculations.


S T R E N G T H S ;
||Intelligence|| She's certainly not lacking in the upstairs department, and with a lack of physical strength she's come to rely on using her head.
||Empathy|| Wendy's uses this natural trait to help her build up an understanding of people and what motivates them. While it's certainly not fool-proof, generally she can build up a picture of what someone feels at a given time.
||Loyalty|| It's a trait that she draws on to give her strength to stick by her values, beliefs and other people. It's the backbone to all her strengths.


W E A K N E S S E S ;
||Trust|| Wendy is far too trusting of people in general. In particular her friends. Once she has found herself aligned with someone she is loyal to a fault and can no longer see their faults nor conceive of them lieing to her. As a result she is exceedingly gullible towards information from those close to her.
||Fixed Beliefs|| While it takes her a long time to decide what to accept as fact and worthy of vocalising, once it's been decided on she's notoriously inflexible from that opinion. This can sometimes cause her to remain fixated on false information.
||Physique|| There's no denying how weak Wendy physically is. She has no strength on her, and would have no chance in a physical match with most.


F E A R S ;
||Abandonment|| The idea of being permanently left by the only people she trusts will always terrify Wendy. She has no illusions about her being able to survive or make sense of her world without their help.
||Being Manhandled|| Being physically restrained by anyone fills her with a deep unreserved terror. Physical touch is only ever reserved for close friends, and being roughly handled against her free will is something she would not be able to prevent. This is definitely a private fear that she barely admits to herself as she tries to convince herself it will never come to pass.
||Claustrophobia|| Small enclosed spaces are certain to initiate an anxiety induced panic attack. This includes restraints as her fear surrounds the lack of ability to get out and escape.
---
---
█

█

█

█

█

█

█

█

█

█

█

█

█

█
█

█

█

█

█

█

█

█

█

█

█

█

█

█
Telepathy/Far-seeking
Since coming to Neverland, Wendy's mental barriers were removed and she now has the capability to send out probes to other peoples minds. This reaching out allows her to telepathically speak to another person as well as receive a certain amount of information about them. This information comes as the mental form of someones appearance and presence when they are physically there. For example when you meet someone you get a first impression of their current emotional status, their personality and the general aura of the person from their facial expressions, words and general appearance. In the same way, each mental signature is different, so while Wendy's ability in no way allows her read minds she does get a sense of the person as she would standing next to them. In the same way a person can give a false sense of who they are just as a person may appear to be kind and friendly while hiding an ulterior motive.
Her ability does have limitations such as distance. The further away a person is, the less information she receives from them and the harder it is to maintain a connection. Every probe takes up some energy, however if a person is close this energy is minimal. When someone is over a kilometer away, a lot more energy is required to maintain connection. Lastly any probe takes a lot of concentration. Due to only recently coming to Neverland, Wendy requires her eyes to be shut and to have her hands on her temples to maintain connections that are not in her immediate surroundings.

Since Wendy is very new, she currently doesn't have a weapon and due to her subconscious pacifist beliefs she'd only accpet something that can be used in self-defense.
---
---
• • •

B A C K G R O U N D

• • •
█
██
██
█████████████████████████████████
▀▀▀▀▀▀▀ ▀▀ ▀▀▀▀▀▀▀▀▀ ▀▀▀▀▀▀▀▀▀▀▀▀▀▀▀ ▀▀▀▀▀ ▀▀▀▀▀▀▀▀▀▀▀▀▀ ▀
__
F A M I L Y
Mary Darling // 35 years // Mother
__
George Darling // 37 years // Father
__
Michael Darling // 10 years // Brother
__
John Darling // 5 years // Brother
__
▬▬▬▬▬▬▬▬▬▬▬▬▬▬▬▬▬▬▬▬▬▬▬▬▬▬▬▬▬
__

The first time Wendy met Pan was a few lifetimes ago, before Pan started taking his job seriously and was just bored enough to decide to pick up Wendy and her brothers to show off Neverland and bring them back. They were the only ones he did that with. He was drawn to her through her stories, and met her after losing his shadow in the children's bedroom. The rest is a history she no longer remembers filled with a long adventure with Pan, Hook and Tinkerbell, but ultimately the decisive decision to return home.

Wendy is Lost Kid who keeps ending up in Neverland, most often by dying in a restless way with Pan having to take her to Neverland. She's come back multiple times, at different ages and from differing deaths resulting mainly from unhappiness despite a normal life. Pan would help her through her issues so she could move on, but every time, she decided to choose to reincarnate because she believes that, regardless of what he's told her about dying as a child so many times, life is still worth living. That it's still worth giving it a try.

Wendy's most recent death was due to unrequited love resulting in suicide. Unable to deal with the abandonment of who she thought was her soulmate she ended it an overdoes of prescription medication. In this life she was an only child, and though life never had it's gleam and remained empty, by an outsider's account she had everything she needed to thrive. She's had many families and homes, yet none provided enough contentment to die in peace. Therefore each time she has been taken by Pan back to Neverland. It seems that earth does not hold what she needs to be satisfied in life, yet her soul cannot remain in the limbo of Neverland for want of the real world and what she might have.
---
---
★ ★ ★ ★ ★ ★

Inspiration:
Scra, Maccotango
Creator:
Verix
Edited:
Star★Child
-
Do Not Reuse Or Copy Without Permission

★ ★ ★ ★ ★ ★