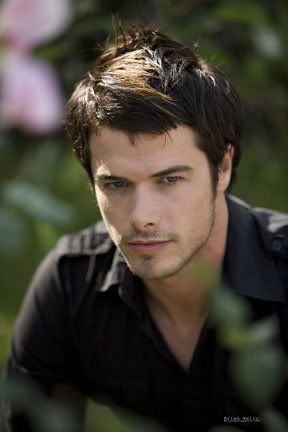 Mysterious. One word to describe Tristan Noble he is the one you see behind the groups of teenagers moaning about minuscule problems in their lives, that shadow in the dark, the face in the woods.

Most of his exsistance is based on blown up over emphasized stories and rumors about a wild man living in the woods who controls a pack of wild wolves...that is more or less true. He does live in the woods, but is not at all wild.

Tristan is like most average eighteen year old guys. Well not exactly. He is a decent enough guy if you find him in a good enough mood when he is not battling with his inner self. One half of him is calm and collected, protecting even the weakest life giving them one last chance and he will do his best to confront people who are causing harm to others not really caring about his own safety.

The other half causes him the most pain, under the moons light he is turned into something he never wants to be..a bloodthirsty creature that destroys everything in it's path Tristan tries in vain most nights to calm the beast. It never works and Tristan pays for it the next morning with new scratches and bruises. The process before a full moon is a long and grueling one Tristan become angry at the slightest thing, and become even more protective, thats why he stays in the woods to cause no pain.
Tristan keeps very fit and has a decent enough body to show for it with running around 10 miles a day every morning as well as other exercise that expels any energy within him due to the wolf blood flowing through his veins. His senses are enhanced giving him a keen sense of smell and hearing even if he is miles away. He is strong too and is able to bring down a man larger than him. He stands at a tall 6 ft exactly so is an intimidating force to come against but his light green eyes tell another story.