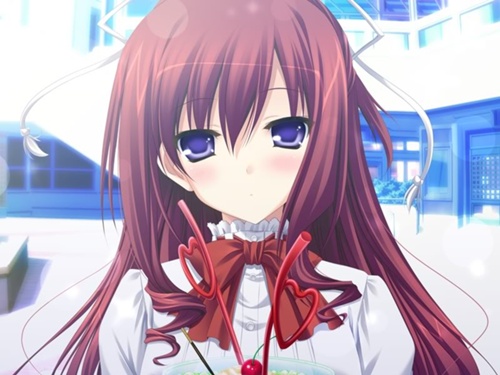 Tether | Chvrches
"Bind me 'til my lips are silent."
---
---
Full Name:
Caroline Noel

Nickname:
Cali | Carol

Age:
18

Gender:
Female

Brief Physical Discription:
Cali is quite tall for a girl at five feet seven. Her hair flows straight, but curls at the end, and falls just above her waist. It's a lot of work to maintain it, but she always makes the time to do so. It's a dark scarlet colour and compliments her purplish eyes. Her lips are almost pressed to a thin line, and her eyes always hard. Her overall stance is elegant and standoffish. When she does smile - which is a once in a blue moon event - it is said that she looks like the innocent child she once was.

Her skin is pale, and her numerous tattoos stand out in stark contrast though she keeps them hidden underneath her long sleeves. On her arms are intricate tribal tattoos. She also has a long scar down the length of her spine from a fight when she was young.
---
---
---
---
Personality:
Honest || Serious || Tactless || Insensitive

Cali is usually seen with a stone cold expression on her face, making her seem unapproachable. Her sharp tongue doesn't help either. She holds herself in an almost regal manner, which makes some people think of her as vain, selfish, and standoffish. While she is all of those things, she does have some redeeming qualities underneath layers after layers of the bad.

One thing that Cali prides herself in is her honesty. She always tells the truth, no matter who it hurts or helps. She's often tactless and says the first thing to come to her mind. She never hides what she thinks about people, even if it might hurt their feelings. In fact, some deep rooted part of her loves how her simple words manage to hurt people more than her swords.

Cali is a down to earth, no-nonesense girl. Her determination is also something that's admirable as she won't stop once she's thought of something. Maybe she's just stubborn. She doesn't really care
---
---
History:
Caroline Noel was born to one of the most reknowned families in Quies. They were a family of wizards and warriors, and at the birth of the youngest Noel, they expected nothing less than another prodigee. A lot of pressure and expectation were placed on her shoulders even when she was a child. And she never failed to deliver.


While Caroline isn't the best witch, she can summon swords that aid her in battle. Her battling skills are exceptional, and she quickly became her father's favourite. Her older brother, a magi, quickly grew to hate her, and would often attempt to sabotage her during training. He never succeeded and would stir in all his hatred to try again once more. Caroline never tattled on her older brother, fearing that it was wrong. When ten year old Caroline was training with her tutor in the forest, battling plant people, her brother set up a trap. In the heat of battle, Caroline made a wrong move and stepped into her brother's trap. The young warrior would have died right then and there were it not for her tutor. It was then that the virtue of honesty was drilled into her.
She told her parents all that her brother had done to her, and aghast, her parents disownee her brother. While the idea that she got her brother ostracized from their family would have destroyed a normal person, Caroline felt nothing. In fact, some part of her loved having revenge on her brother. If that was what honesty did, then she would forever live by it.
Caroline continued to train and master her abilities, and she began work as a soldier for Quies at the age of fifteen. She also became known throughout the lands as the Truth-Teller.
When the three Dreamers arrived, Caroline felt like they were a threat, especially since no one questioned their sudden arrival. She decided then that she would join them and discove the truth behind the Dreamers.
[/font]