FC: Edwardo Verastegui


Speech Color: #800080

||

Thought Color: #8000BF
---
---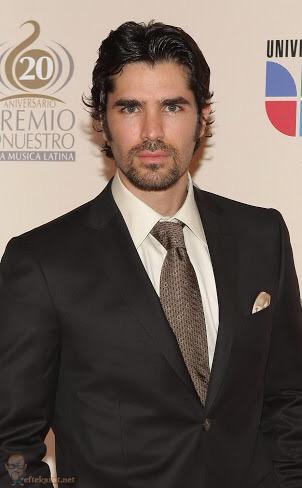 Name
Samuel Barton
Age
39
Gender
Male
Sexuality
Homosexual
Job
FBI Computer Expert or Agent of FBI's Cyber Crime division
---
[center]
---
Height
6'
Hair Color
Dark Brown
Eye Color
Blue
Samuel for the most part dresses nicely for his job. While on the job, he wears suits and his hair is nicely combed or slicked back out of his face. If he's been on a case for a while, or he hasn't had much time out of the office, it's easy to tell with Sam's hair usually being a mess and his clothes being just a button up and some nice slacks. When he's not on the job, Sam prefers to just wear a t-shirt and jeans, nothing too special. He has a tattoo on his right shoulder of the Space Invader alien and a scar along his collarbone from an attack by a criminal suspect.
---
---
Likes
Justice:

He likes seeing people actually get punished for their crimes.
Sweets:

He loves the occasional candy bar or cake.
Games:

Any kind of game, video games, board games or sports games.
Dislikes
Debates:

He tends to avoid them finding that people have strong opinions of their own.
New People:

He doesn't like talking to new people, he prefers being with people he already knows.
The Justice System:

He hates how people can actually get away with murder.
Samuel is pretty quiet when working with people outside of his division. He'd much rather just let other people do the talking and when he needs to give a team his insight on a case he speaks up. He's pretty stiff around other people, not seeming interested in being there or talking to new people. When he does open up he isn't a terrible to talk to. He'll talk to people about his favorite games or some of the more interesting cases he has worked on. For the most part he tries to stay away from debates on anything controversial such as politics, religion or even the new serial killer that has grabbed the attention of the general public. When he's working with his division, he seems much more of a team player, he knows everyone's names and will actually engage in a conversation.
---
---
Samuel has always been in love with computers, he's been playing around with them since a young age. Though, at a young age, he only ever saw a computer at school or at the library. He grew up in a household where his father was an awful drunk and would hit him and his mom. Sam was ten when he watched his father and mother get into a huge fight that ended with his mother being pushed down the stairs and killed. When the police came to take the body and investigate, Sam was threatened to keep his mouth shut about the whole thing and his dad spun some lie about the woman slipping on a toy and falling down the stairs. One of the police officers didn't buy it and tried to coax an answer out of Sam, where he finally told the officer that his mother was pushed, that his dad was constantly drunk, and that he was hit whenever his father was angry. With this, his father was locked up, and Sam moved in with an Aunt and Uncle he had never met.
That was how he got into the idea of justice, the idea that people wouldn't get hurt. He decided then and there he wanted to be a police officer, and with the mix of his computer skills he ended up in the cyber crimes unit of the FBI. Samuel never tells people that story, he keeps that locked away, and just pretends that his aunt and uncle are his actual parents and that his cousins are his actual brother and sister. He gets along with most anyone in his division, and has a few friends he hangs out with there.
During one particularly large case, dealing with a man that was a human trafficker, Sam had found a bunch of the evidence that the suspect they had in custody was the man that was kidnapping and selling all these people. Samuel had worked day and night looking for this guy's website on the darker parts of the internet and once he found it, he had made it his mission to find the guy's actual address. Once he had that found the case was cracked wide open for the rest of the team. Though, much to Samuel's displeasure, he had to testify during the hearing, which turned into a big mistake. The man had been given the chance to stay at home before the trial, and while most officers were afraid their suspect was going to run what actually happened was just as terrible. Samuel was attacked by the suspect on a week after the trial on his way home. During the fight Samuel had been cut near his neck and in the heat of the moment Sam fired off his gun. The suspect died that night.
Ever since then, Samuel had no idea how to handle such a thing. He had to go through the therapy that came with killing someone, but it might have made things worse rather than better. The psychiatrist, along with many other people, had told Sam that the suspect deserved it. He started to believe that it was true, the man did deserve it. The suspect was a human trafficker after all. Sam considers that man his first victim. After that, there were so many cases that he would see fall through the cracks of the justice system, people getting hurt and there was nothing more they could do about it. Sam took it upon himself to make sure that those people got what they deserved. He built up a quiet reputation of his own, now there's people under him that help him do his dirty work. What most people call injustice, he calls justice. He has come to terms with what he has become and has no problem killing the people of this world that are already deserve to be dead.