Sarot Ari Markas
"I protect what new things I've found, in memory of old things that I've lost,
but what purpose is had when the outcome is outweighed by cost?"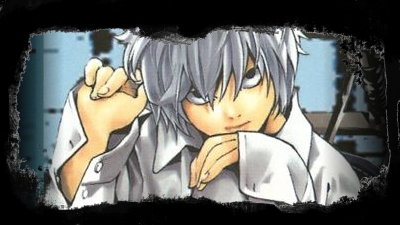 Basic Details

Hometown:
New Bodhum (formerly from Sarot)
Age:
22 (appearance - real age unknown)
Gender:
Male
Race:
Human (Former Pulse L'Cie)
Occupation:
Hunter
Sexual Orientation:
Heterosexual
Role:
---

Perhaps a little out of his element, Markas' outfit
puts him at home in the frozen wastes of the north.
---
Physical Attributes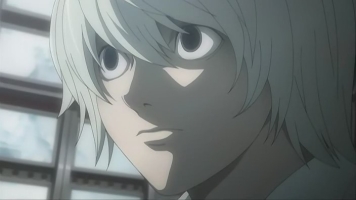 Weight:
182 lbs
Height:
6'2"
Build:
Athletic, not overly toned.
Skin Tone:
Pale caucasian.
Hair:
White, messy
Eyes:
Blue
Facial Features:
Clean-shaven
Distinguishing Body Features:
A blue tribal pattern on the left side of his neck, which he has has since he was young. He has a sealed l'Cie brand on his left arm, just above the wrist - it appears covered with clear crystal
Clothing

Head:
The hood of his coat, normally when angered or trying to hide emotions, or when travelling/in combat.
Torso:
Grey tunic style shirt under a raised-neck light-grey textured coat, with a blue lining, which has a similar grey hood. The coat is laced with blue patterns, each a mark of proficiency as a Sarotian Hunter.
Arms:
The sleeves of the coat stretch the full length of his arms, and are bound with dark-grey leather bracing on the forearms. On his left upper sleeve, there is a badge depicting a hunting bird swooping down to attack its prey - the badge of the Sarotian Hunter's Guild.
Legs:
Long dark-grey textured pants, with additional pockets on the outside of each knee.
Feet:
Lightweight, black hunting boots, designed for optimal grip on uneven surfaces.
Accessories:
Broad, black belt, with a rounded, silver buckle, engraved with a bird of prey.
---

---
Markas is a strong, resilient person, determined to never let emotions cloud his decisions, or distract him from what is truly important. Whilst he finds some comfort in companionship, he finds it difficult to truly open up to people, because nothing lasts forever. He is capable of showing compassion, especially whenever doing so could provide some beneficial effect for whatever goal he is trying to achieve. Having been in stasis for an unknown period of time, he is rightfully confused by this new world, and the changes in the way of living as compared to maybe a millennia ago. He is still affected by the loss of his family and friends, but is slowly coping with it by blanking it out.
It is difficult to truly anger Markas, unless you've backstabbed him or lied to him about something important. Being strung along makes him feel like he is at fault for not being a better judge of character, and any trust he had in you will be completely blown. He sticks up for his companions, regardless of his beliefs on the matter. In general conversation, Markas is usually late to speak, mainly because he wants to be heard as a possible solution to a problem, not a 'we should do this now' kind of guy. Listening to other's ideas usually puts you in good stead to better understand their thinking and predict their actions.
Markas likes a few things about the new world he finds himself in, namely a food known as pizza, and advances in weapons tech he's seen to date. He's a fan of the colour blue, and likes cool, quiet places, especially forests (you know, minus the vicious creatures trying to eat you...). He doesn't like dealing with people having emotional breakdowns, loud rave music, or deserts.
His strongest quality is his ability to just phase out the nonsense and drama, and see clearly what he believes must be done, though he believes this isn't just psychological - he thinks he is being guided towards his destiny by the Maker.
His biggest flaw is his inability to come to terms with emotions. He would rather run away or fight them than embrace them, for fear that it will break him when those emotions fade.
---

Knowing your enemies, and where their strengths lie,
often lays their weaknesses on a platter.
---
Weapon:
Strongbow
Physical Class:
Hunter
Carried Items:
12" Hunting blade, given to him by the Sarotian Hunter's Guild upon attaining his full status. It folds into the white and blue handle, inscribed with:

"May the spirits guide you"
He also wears a metal wristband on his right wrist engraved with a form of Old Pulsian - it's a dead language nowadays, so it's unlikely that anyone who is not Pulse-born at least 700 years ago will be able to translate it. It's notable that he uses it as a medium for his prayers, often clasping his left hand over it.
Magical Class:
Caster
Elemental Strengths:
None
Elemental Weaknesses:
None
Eidolon:
Unknown, either due to never having lost hope, or having forgotten after first focus.
---

A born hunter from the settlement of Sarot, Markas' story
has spanned unvoiced over a thousand years.
---
Markas grew up in the town of Sarot, in the Northern Expanses of Gran Pulse, raised to be a hunter, as was the way for the vast majority of the Ari clan - it was a way of living. He lived with his parents until age 10, at which point, he was taken on as an apprentice in the Sarotian Hunter's Guild. He served his 5 years as apprentice to master hunter, Sarot San Jediah, before completing his task of stalking and killing a particularly dangerous Jackwing (a bird of prey, larger than a man, and capable of lifting the weight of 10 grown men) through the infinite wastes of the North, to achieve his status as a master hunter by age 16.
Shortly after, a hunting trip led him to stumble into the reach of the Fal'Cie Shelka, who assigned him a focus that has long been forgotten, but successfully completed, and so, Markas was placed into a crystal sleep, to await a time when he would be needed again. The direct result of this is that he no longer has his friends or family, or knowledge of what has happened. As if to make things worse, he doesn't recall his completed focus, or what effect it has had on the world.
He awoke in a cave outside the city of New Bodhum, in the year of 199 AF, with no idea of how his crystal came to be there, so far from the vestige of the Fal'Cie Shelka where he came to rest, and no focus or abilities. Perhaps the gods have had mercy, and wish him to lead a full life in this time... or maybe there is a greater purpose. In despair, he tries to find a purpose in hunting the creatures surrounding New Bodhum, in hope that the rest will come naturally.
---