So the basic idea of this RP is a combination of Final Fantasy Dissidia and Valhalla (a mysterious place found in FF XIII-2). For those who are unfamiliar with either game I will give a
very
brief synopsis. In Dissidia characters from numerous Final Fantasy games are summoned to a world to fight for one of two Gods. Valhalla is a world in another dimension ruled by the mysterious Goddess Etro. Valhalla is a timeless realm filled with the power of Chaos. This means that there is no death, but no real life either. The only rule of Valhalla is that the weak serve the strong. When someone bests an opponent (human/monster/other) they can chose to dominate them. There is absolutely no escaping this rule except by being bested again or besting your better.
However this is neither Dissidia or XIII-2. Etro summoning her mighty warriors has upset all timelines and possibilities, creating a brand-new world and timeline. Etro never manifests herself or her will. This will NOT be a mindless battle of good and evil. Characters are ripped from their own world and deposited in this place with no explanation forthcoming. Thus characters are free to react in whatever way you see fit. Become Etro's champion and fight her enemies hoping to gain her favor and a way home. Fight to destroy Etro for what she has done to you, or perhaps as a way of righting the world. Seek out old enemies, fight for your newfound friends. Simply fight for the sake of fighting as is the purpose of Valhalla. I leave it up to you to do as you wish. Ally or fight whoever depending on your character, not because of your karmic affiliation.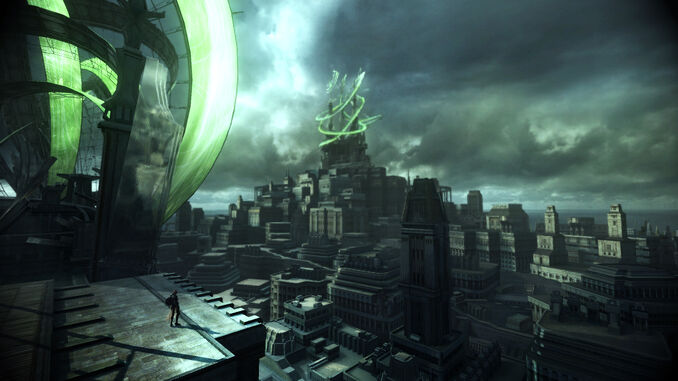 You are free to pick any character from any Final Fantasy game. Thats right I said any character, including any offshoot games. I myself will be playing Caius Ballad and Genesis Rhapsodos to generate conflict and try to stimulate a story. If you want a specific character it is first-come first-serve. I am thinking I will limit this to ten characters at first because any more would be confusing, but who knows? If it seems like we need more or less I will adjust accordingly.

I will allow you to have summons and monster allies, that is the point of Valhalla after all. Nevertheless keep in mind that Final Fantasy characters slaughter monsters by the thousands. Don't expect any monster to win your battles.

I realize that playing a pre-generated character can be restricting, but this is a new world and only your backstories are set in stone. Plus there are so many characters to choose from it should not be too hard to find someone to suit your needs. I am not going to provide a skeleton but I do expect you to submit your character for approval. Make sure you provide some backstory and list of abilities for your character because not everybody has played every game (including me). I would also like a picture, however if your character leaves you nothing to work with but a sprite use your imagination and provide a written description.
(special character note: if you want to be Lightning, Noel, or Serah you will obviously have knowledge no one else does. We can work through it in PM.)

Characters (10/10):
Caius Ballad (FF XIII-2) - user Genesis Rhapsodos
Genesis Rhapsodos (FF VII-CC) - user Genesis Rhapsodos
Auron (FF X) - user Seveneleven
Oerba Yun Fang (FF XIII) - user Rarikou
Lightning Farron (FF XIII-2) - user Rarikou
Vincent Valentine (FF VII-DoC)- user Everscale
Yuna (FF X)- user Everscale
Kefka (FF VI) - user Seveneleven
Sephiroth (FF VII)- user Rarikou
Gabranth (FF XII) - user Genesis Rhapsodos

Other rules are as you might expect:
I expect para/multi-para. You will not last long on this site with one-liners.
This is a combat rp so no god-modding**
Swearing is fine if it fits the character and situation. Symbols are funnier but I won't restrict you.
Romance is fine but it really doesn't make sense in this world. However if you want to cyber do it on your own time.
Gore is fine but do not go overboard. Remember in Valhalla there is no death only defeat.

**I am aware that some characters have abilities that could be viewed as god-modding. I won't ask you to forsake these abilities, but try to be considerate. For example Caius has the ability to stop time. I will not use this ability to doge everything and land unblockable hits (no such thing). Yes I might use it to teleport around, but you can't dodge everything.
Taking place in...
Arcs are bundles of posts that you can organize on your own. They're useful for telling a story that might span long periods of time or space.
There are no arcs in this roleplay.
There are no quests in this roleplay.
Here's the current leaderboard.
There are no groups in this roleplay!
Welcome home, Promethean. Here, you can manage your universe.
Arcs are bundles of posts from any location, allowing you to easily capture sub-plots which might be spread out across multiple locations.
You can create Quests with various rewards, encouraging your players to engage with specific plot lines.
Settings are the backdrop for the characters in your universe, giving meaning and context to their existence. By creating a number of well-written locations, you can organize your universe into areas and regions.
Navigation
While not required, locations can be organized onto a map. More information soon!
There are no groups in this roleplay!
By creating Collectibles, you can reward your players with unique items that accentuate their character sheets.
Once an Item has been created, it can be spawned in the IC using /spawn Item Name (case-sensitive, as usual) — this can be followed with /take Item Name to retrieve the item into the current character's inventory.
Give your Universe life by adding a Mob, which are auto-replenishing NPCs your players can interact with. Useful for some quick hack-and-slash fun!
Mobs can be automated spawns, like rats and bats, or full-on NPCs complete with conversation menus. Use them to enhance your player experience!
Current Mobs
No mobs have been created yet.
Locations where Mobs and Items might appear.
You can schedule events for your players to create notifications and schedule times for everyone to plan around.
Add and remove other people from your Universe.
Orphanage
By marking a character as abandoned, you can offer them to your players as pre-made character sheets.
The Forge
Use your INK to craft new artifacts in Final Fantasy Valhalla. Once created, Items cannot be changed, but they can be bought and sold in the marketplace.
Notable Items
No items have been created yet!
The Market
Buy, sell, and even craft your own items in this universe.
Market Data

Market conditions are unknown. Use caution when trading.

Quick Buy (Items Most Recently Listed for Sale)
None
Discussions
Topics

Replies
Views

Last post
Most recent OOC posts in Final Fantasy Valhalla
There have been no posts in the OOC topic for this roleplay!