"We're like a pack; stronger together."
---
x
FULL NAME
Owen Trey Parker
NICKNAME(S)
AGE
35
GENDER
Male
SEXUALITY
Heterosexual
HOMETOWN
Kansas
CAMP
Cheyenne State Capitol
ROLE
Leader
---
"Staring's still weird, right?"
---
EYE COLOR


Green



HAIR COLOR


Light Brown



HEIGHT


6'2"



WEIGHT


220lb



MARKINGS


Tattoos


None



Scars


Plenty of varying shape, sizes and locations on his body. Most of which have faded overtime and were obtained from rough escapes when the virus was at his doorstep.

APPEARANCE
Owen once made an attractive, charismatic, lively young man. And not too much has changed from that, except in his build. In order to fortify the camps, lifting and moving of heavy objects was required, transforming his thinner build to a much more rugged solid build. People also wanted a strong figure to follow and Owen transformed into that physically while his mentality was always on the right track. He's always looked and been approachable. Nothing drop dead sexy or physically imposing.
---
"Surviving is easy enough. It's keeping your humanity that is true perseverance."
---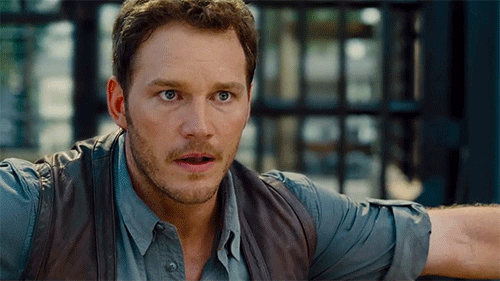 PERSONALITY
•Energetic

xxx

•Determined

xxx

•Observant

xxx

•Trait
Leader isn't the first word that springs to mind, glancing at Owen. He often accompanies a jokester vibe, seems too light-hearted, and foolishly optimistic. And to a degree, it's true, he likes to laugh and smile and tries to lighten the mood around his company. After all, it's far better than the alternative where they live like miserable drones, experiencing no joy, no excitement, no love, and are as good company to keep as a dead pet goldfish. But those that know him know he runs a tight ship and acknowledges the struggles he and others face, and he isn't afraid to speak up and confront those issues. He may be hesitant, but never afraid and he is a firm believer that people deserve the truth, so he provides that.

Sticking with him throughout the invasion of sorts is his moral compass and value, a thing most have seem to lost. They've all seen ugly and maybe had to turn a bit ugly, but it shouldn't define them. As far as Owen's definition goes, survival includes saving humanity, not just the physical body of it. As such he operates by treating others as he would like to be treated and the scales of treatment tip from there depending on the reception.

Owen is also very persevering and full of determination and likes to evoke inspiration in his people too. It's more important than ever that others maintain the will to fight and live rather than add to the infected's number or desert their camp. And no matter how he wishes there was a cure, no matter how he wants to allow redemption, there is little room for error and jeopardizing the camp's people so tough calls must be made.

---
x
x
x
S T R E N G T H S
s t r e n g t h

x

//

x

these are none enhancement, magic or power based abilities said character has. Base off of dominant parent, can include standard strengths as well but not necessary


s t r e n g t h

x

//

x

* * *


s t r e n g t h

x

//

x

* * *
I N V E N T O R Y
g a d g e t

x

//

x

.


g a d g e t

x

//

x

* * *


g a d g e t

x

//

x

* * *
W E A K N E S S E S
w e a k n e s s

x

//

x

everyone has weaknesses, no one is perfect. these can be personality weaknesses but also weaknesses in their powers, abilities, etc.


w e a k n e s s

x

//

x

every human character should have the weaknesses of humanity or mortality due to the fact that they are simply more delicate than someone like superman.


w e a k n e s s

x

//

x

* * *
F E A R S
f e a r

x

//

x

each character should have at least 2 fears. These can be basic fears a lot of people have, but adding an interesting phobia always adds an extra layer of character development


f e a r

x

//

x

* * *


f e a r

x

//

x

* * *
---
HISTORY
Owen's passion had always been in helping people and as a young man he pursued teaching as a career. He finished his degree and became an elementary teacher and that was his way of helping people, particularly the younger generations, by providing them with education and learning.
Overview
Former Occupation:


Teacher


Marital Status:


Single


Kids:


0. He's always wanted to be a father though and he sees Kea as something like a daughter.


Family:


Mother and father deceased before the virus. An only child.
---
h e x c o d e

x

//

x

#d67e11

x

//

x

f a c e c l a i m

x

//

x

Chris Pratt

x

//

x

c r e a t o r

x

//

x

Sparky

x

//

x

c s

x

//

x

Scar.-