Name: Icess Frozenfang
Age: 150 (appears to be 16 or 17)
Gender: Female
Appearance: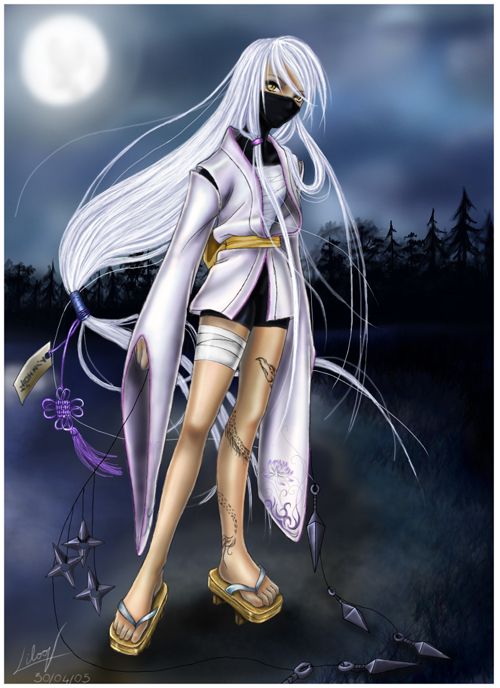 Height: 5' 11"
Species: White Weretiger
Skills\Weapons\Abilities (if any):
Icess is skilled with many standard ninja tools such as: Kunai, Katana, throwing stars, paper bombs, and smoke bombs.
Her natural ability is of being able to change from humanoid, to half humanoid half tiger, to full tiger.
Lastly, she has the skill to cast ice magicks. Anything from freezing entire lakes to freezing the blood inside a beings body.
Personality: Icess has a slightly nice disposition. Like most of her kind, they stay in seclusion and only gather when it is time to find a life mates. She is not one to back down from a fight.
History: "Its complicated." as Icess would say. She is the daughter of the chieftain of the weretigers. The tigers that have found their life mates go to live in the village that is hidden within the Vulouva Jungle, miles from any other beings.
Icess, however, has been travelling a lot more than most of her kind. She always says that she isn't ready for a mate, nor does she think that she ever really would be. Though one day through her travels, she sees a strange portal open up. She goes to investigate. What will she find?