Name: Matsudai (means Forever in Japanese)
Age: 2 billion (appears 15 and has been reborn plenty of times)
Gender: Male
Apperance: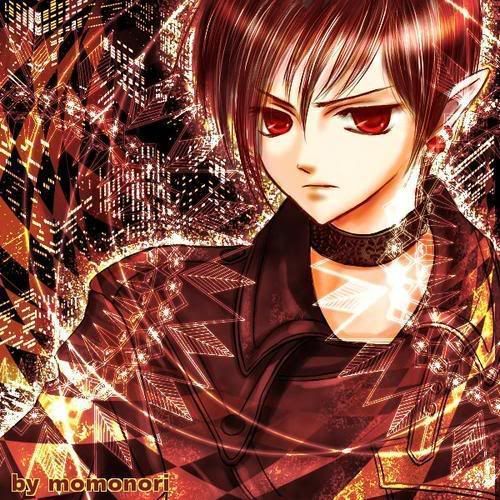 Height: 6' 6"
Species: Phoenix (with humanoid form)
Skills\Weapons\Abilities (if any):
Matsu's abilities include being able to be reborn after his body dies at any point. The only way to really kill off a Phoenix is with something that has one of their own fiery feathers on the weapon, otherwise it would be ineffective.

He has the natural powers to summon and use fire in any manner he chooses, BUT cannot bring back the dead, cure the more deadly diseases, and killing himself.

He can cure minor diseases like flu, the cold, chickenpocks, and measels. He can cure some injuries, but only ones that are minor and not life-threatening.

He however bring life back to plant life as easily as water saving a plant from wilting with the same fire.

He also is skilled with the following weapons: Long Bow, Saber Sword, and Whips.

And last (if not obvious) he can use his wings both in his original form and humanoid form.
Personality: Tends to seem cold towards others only because of his concern for other people's safety. Once he actually begins to trust someone, he becomes one of the most loyal friends that anyone could ever have. Matsu also keeps quiet unless something starts to get at him or needs to break the silence.
History: Matsudai was the first and is the last of the Phoenix race. They had been hunted by some of the other beings on the planet for a millinea. He had learned after his first billion years that in order to survive, he would have to adapt and be able to change to a humanoid form to hide. He has seen the rise and fall of many, including his own kind.
However, Matsudai, during one of his recovery times after being reborn again, was captured and imprisoned. Will he be saved?